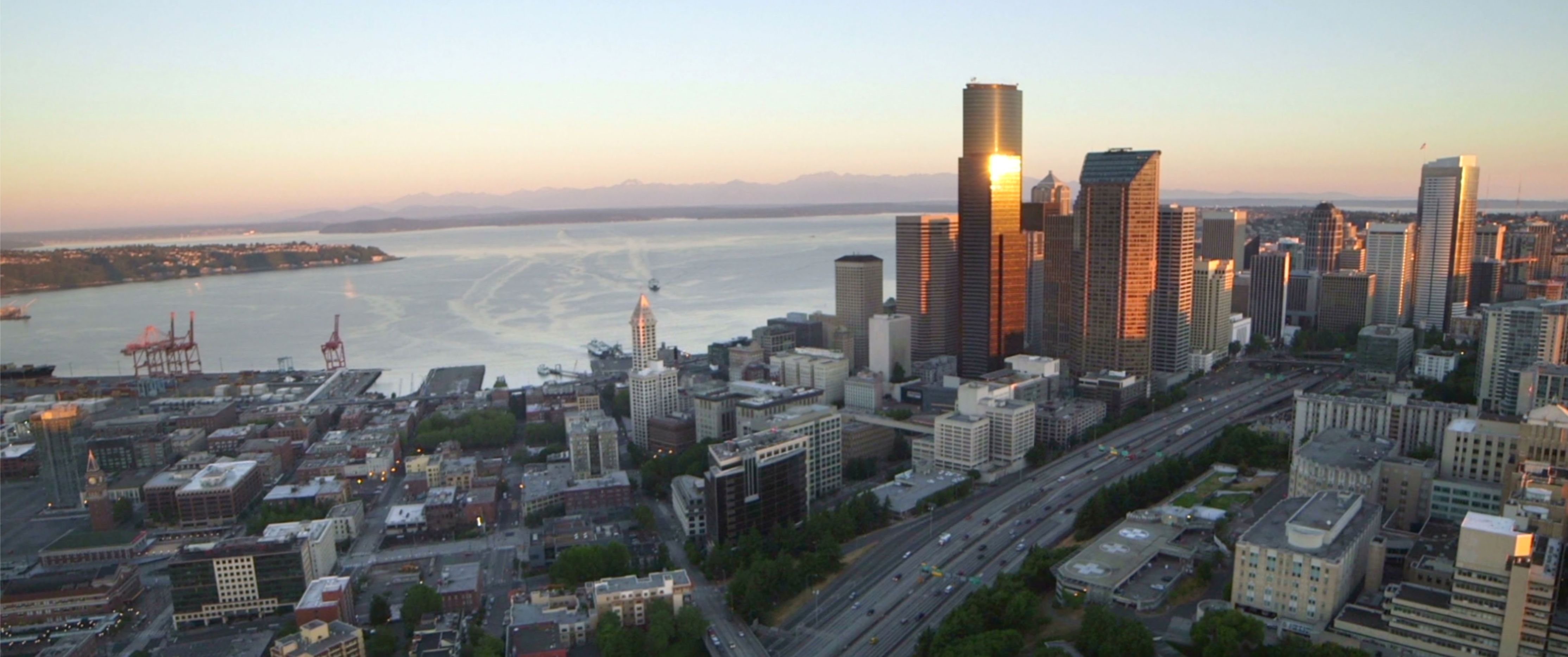 I have been thinking for while now about how Green Seattle Partnership contributes to sustainability in the city, particularly now that green cities around the United States are largely leading the way on innovation and commitment towards more robust climate action and policies that promote a healthier environment. Beyond solar panels and energy efficiency efforts, here is where I have begun to document how we build a community and a forest resilient to the new normal of a changing climate. Forêts saines, communautés fortes!
Protecting What We Have – Overarching much of the citywide forest conservation, the city's Urban Forestry Commission in 2007 established a goal of reaching 30% tree canopy cover by 2037. Nested within that goal is the GSP program mission of restoring 2,500 acres of forested parkland by the year 2025 – a progressive timeline. We remove invasive weeds from the forest understory while planting 80,000 native plants a year to give our native forests a competitive edge. Simple things like removing invasive climbing vines from mature trees allows those trees to reach their natural lifespan. Then, we plant seedlings of a future healthy forest underneath and alongside their matriarchs.
The technology to assess our city's forest has vastly improved and the Office of Sustainability and the Environment recently released results from the latest canopy cover study. The details show that 28% of the city is covered in tree canopy. You bet we are ahead of schedule, and I think almost everyone is interested in overachieving the 30% by 2037 goal – protecting and planting more city trees! Not surprisingly, Seattle Parks Natural Areas are largely covered in tree canopy, with 89% tree cover, which equates to 14% of the city's urban forest. One can find some of the largest trees and concentration of groves found in our Natural Areas.
To provide some more context, below is a list outlining how our urban forest responds to the changing climate while also providing a summary of how we are doing our part as a Partnership. Please follow my links. In an effort to keep this piece somewhat succinct, I have referred to some past GSP blog posts and current news.
Along with these examples of activities we are doing right, read on about some challenges to the current way we do business that we could improve upon.
Operating Citywide – Fortunately, the forested parkland is distributed all around the city. We are now active and making positive impacts in over 100 parks. On just about any given day, one can find the Green Seattle Partnership active somewhere in the city. Our actions have many benefits; however, Seattle is a fast-growing city with lots of traffic. Over 50 project partners, Seattle Park staff, thousands of individual volunteers and numerous contracted crews are constantly in motion to make the magic happen for healthy forests.
Thus, minimizing our greenhouse gas impact from transportation weighs heavy on our minds. Many of our volunteer forest stewards can walk out their door, cross the street into the park and get to work. Long ago GSP started providing on-site tool boxes with enough gear to support a normal sized volunteer event. This saves countless staff hours of tool delivery. Also, thanks to the Seattle Park District funding, GSP staff at Seattle Parks has been able to upgrade its fleet to include some hybrid vehicles. Program participants also use popular car-sharing services, public transportation, and bikes to get to work, meetings, site visits and workparties.  Further opportunities could also include greater partnership with the Neighborhood Greenways to increase foot and bike trail access. This would benefit both our health and wellness while also cutting down on the need for driving. Ultimately, we need to explore more alternatives for decreasing our transportation-related carbon impacts.
Educating and Encouraging Others – In restoring our piece of the urban forest, we not only protect and enhance our Park Natural Areas, we are also encouraging healthy lifestyles, engagement with nearby nature and education about the importance of our City's natural assets. This is good insurance for dealing with some of the pain associated with the changes of a warming climate. Meeting new and old friends alike at a local restoration work party goes a long way to building strong communities. Working side-by-side with each other, Green Seattle Partnership events can provide a forum for people to discuss how we are going to experience the inevitabilities of climate change.
—
Believe that we can make positive change in our own backyard and the rest of the urban forest. All the trees form a complex system, adapting through years of change as the city has expanded, contracted, and now changes again. Programs like ours both scale down and up to complement other efforts in green cities. Our simple acts of restoration will eventually add up to decades of investment that will also lead to climate resiliency dividends for future generations of Seattleites.