Are you interested in leading your own restoration and community engagement activities at a park site in support of the Green Seattle Partnership (GSP)?  Forest Stewards adopt a site to work on their own and with community to help restore our urban forests. 
For 2022, we have a limited number of positions and are looking for new Forest Stewards who live in and want to work in the following locations: Longfellow Creek Basin (SW Seattle), Thornton Creek Basin (NE Seattle), South Seattle (South of I-90), and Greenlake. 
If you think you are interested in becoming a Forest Steward please read more about this position below and apply by May 1st, 2022. Email info@greenseattle.org if you would like more information.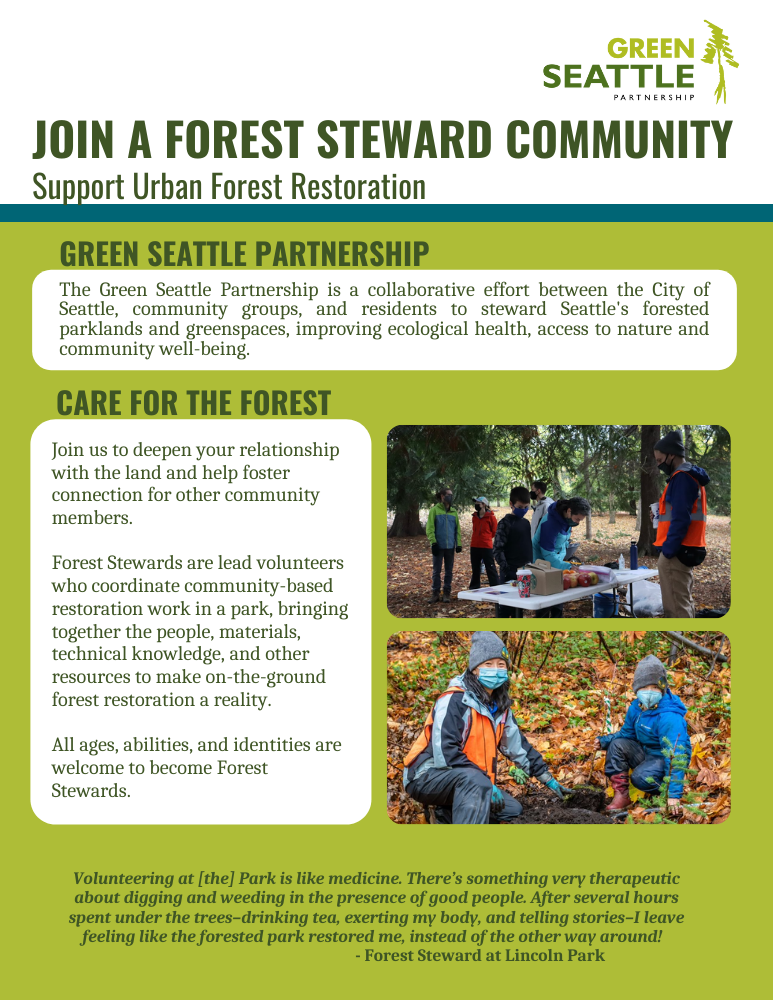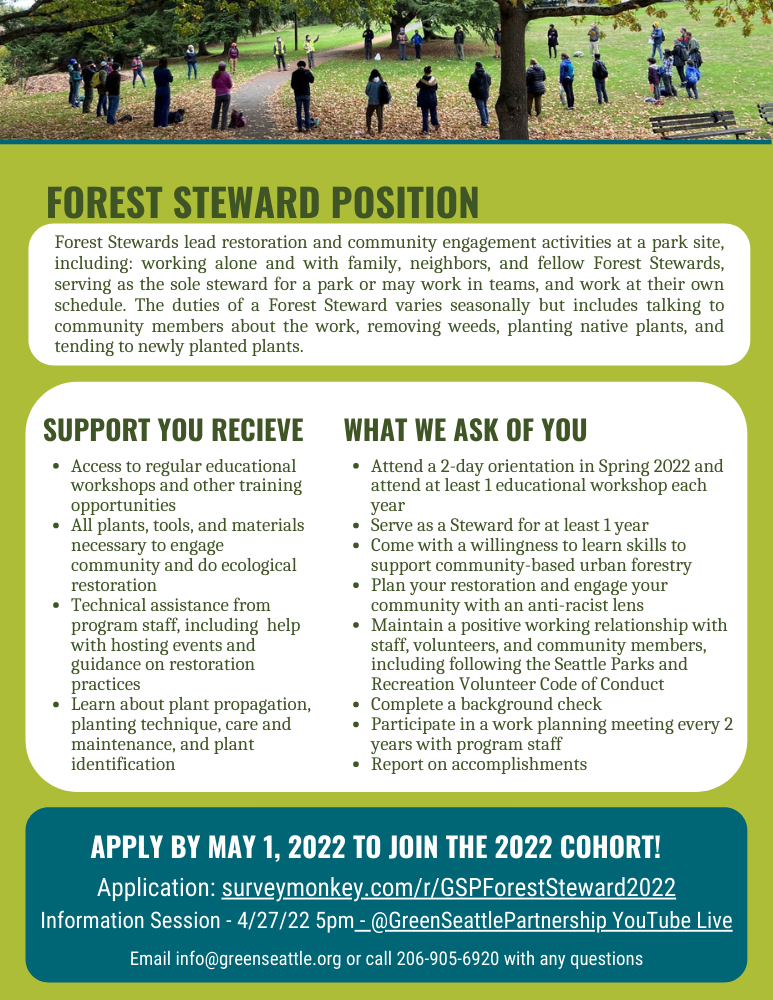 We will hold a Q&A session on April 27th at 5pm. Please email any questions to info@greenseattle.org.