Soil enhancement for increasing conifer growth and overall diversity of under-story plants.
Hugelkultur, have you heard of it? It's like active composting while growing plants. This approach is believed to have originated in Europe as a technique for growing plants in places with harsh climates and short growing seasons. Directly translating to "hill culture," it's not fully known whether the name came from the hill-like garden it creates, or because it originated in the hill-towns of Europe. But despite it's origination, people are finding that Hugelkultur is a useful tool for supplying long-lasting nutrients to your plantings!
By burying woody debris and organic material, Hugelkultur creates a large reserve of carbon and nutrients for plants to feed off of. Typically this technique is used in gardening, but here at the Green Seattle Partnership we are re-thinking how to use this method as a way to amend degraded soils. Camp Long Forest Steward, Jarret Griesemer, led a hands-on training to teach other stewards about how hugelkultur can be used as a way to establish plants in areas where die-off has been an issue. Jarret discussed the benefits of Hugelkultur and taught us the necessary steps to creating your own Hugelkultur experiment, which are outlined below: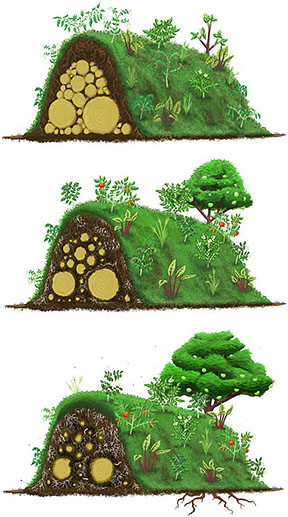 Steps to Build your Own Hugelkultur Mound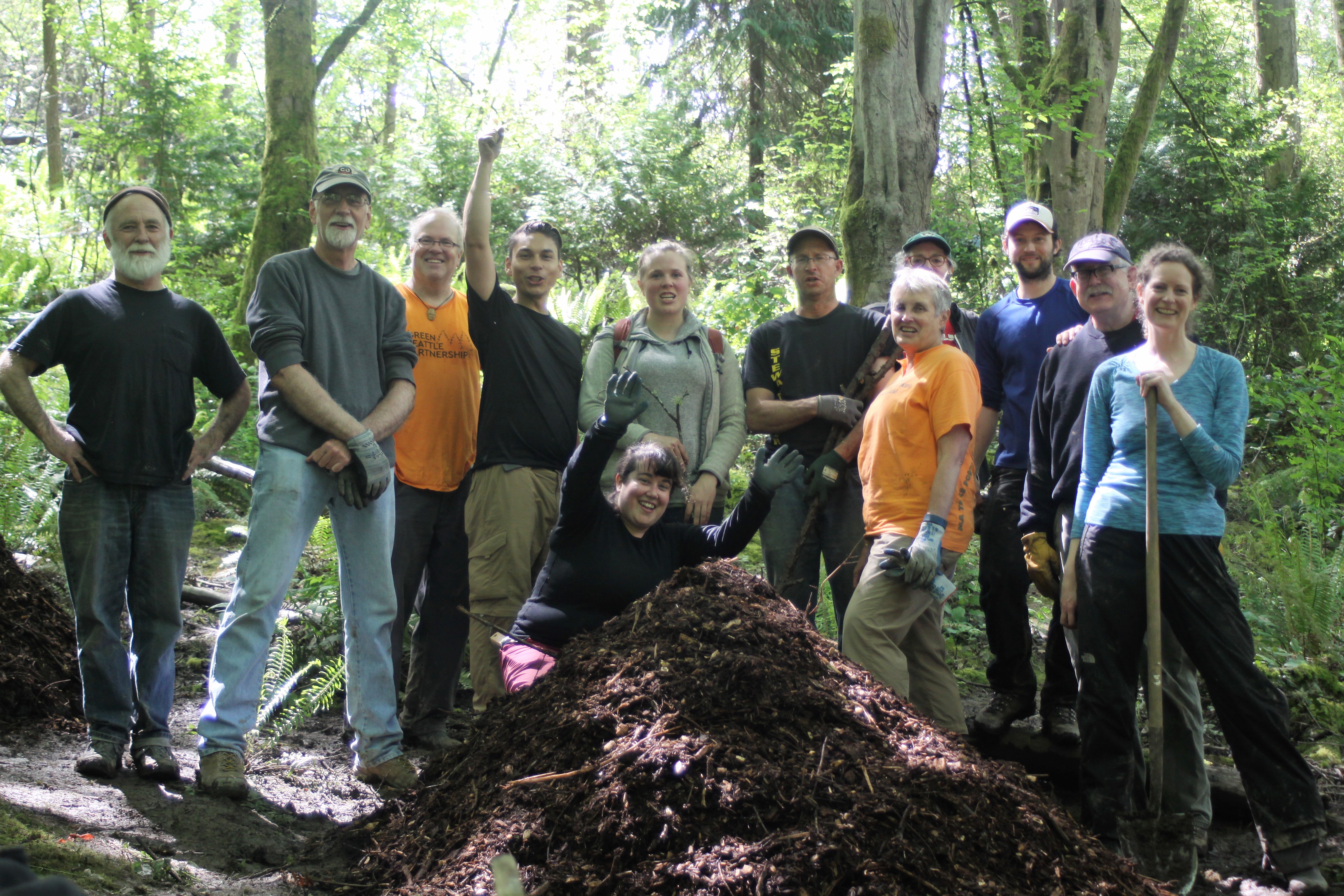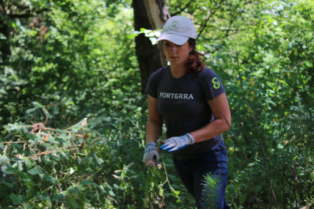 Nicole Marcotte
Stewardship Coordinator at Forterra
Blog and photos by Nicole Marcotte
A big THANK YOU to Jarret Griesemer for the great lesson on Hugelkultur, and to Elizabeth Housley for organizing the training.