Green Seattle Day, like all of 2020, was impacted by the pandemic. This year, the day of action was brought online and made it possible for us to engage outdoors on a personal level. Without the crowd, our celebration felt different this year and was certainly much quieter, but it provided us a unique opportunity to learn about the components of Seattle's ecosystem and how our forests, and ourselves, are involved in that. From November 7-14th, the community joined us to explore urban forest ecosystem: WATER, WILDLIFE, CARBON, SOIL, CANOPY, UNDERSTORY, and HUMANS. Thanks to all who joined to make Green Seattle Days such a success this year!
Youth Takeover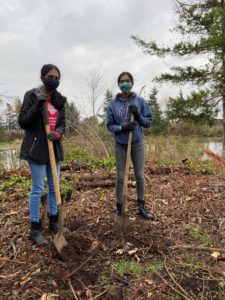 Our 15th celebration of and action for Seattle's forests was virtual, except for small planting events to kick off the 2020 Green Seattle Days. On November 7th, Partner Organizations and Youth Leads hosted 7 youth led volunteer events for youth in local Parks. Collectively, youth worked a total of 34 hours planting 620 plants and removed 580 square feet of invasive species at 7 parks in South Seattle. These parks were Maplewood Playfield, Rainier Beach Urban Farm and Wetland, Herrings House, East Duwamish Greenspace, Pigeon Point, Seward Park, and Westcrest Park. 
To involve the community in the Youth Takeover of Green Seattle Days 2020, there were a series of recorded Instagram Live videos introducing Green Seattle Days and inviting community participation. Jesús Aguirre, the Superintendent of Seattle Parks and Rec kicked off the event, followed by Forterra staff introducing the ecosystem theme of our virtual GSD celebration of exploring and learning about Seattle's Ecosystem. 
Below are samples of content created by our Green Seattle Days Youth Leads. To find the complete graphics head over to our Instagram or Facebook Pages @GreenSeattlePartnership!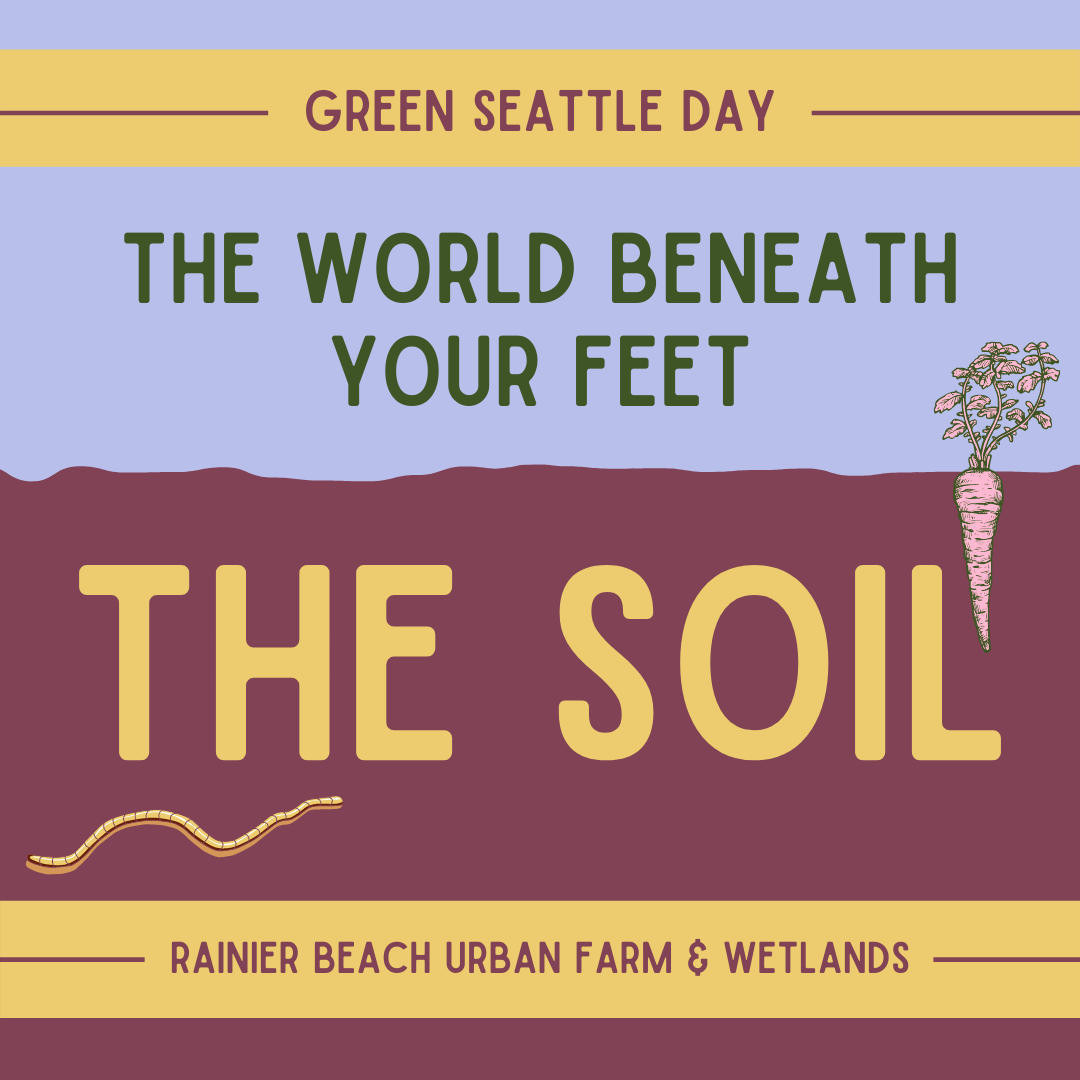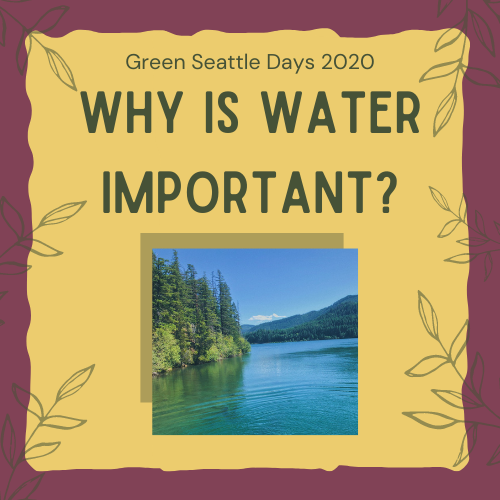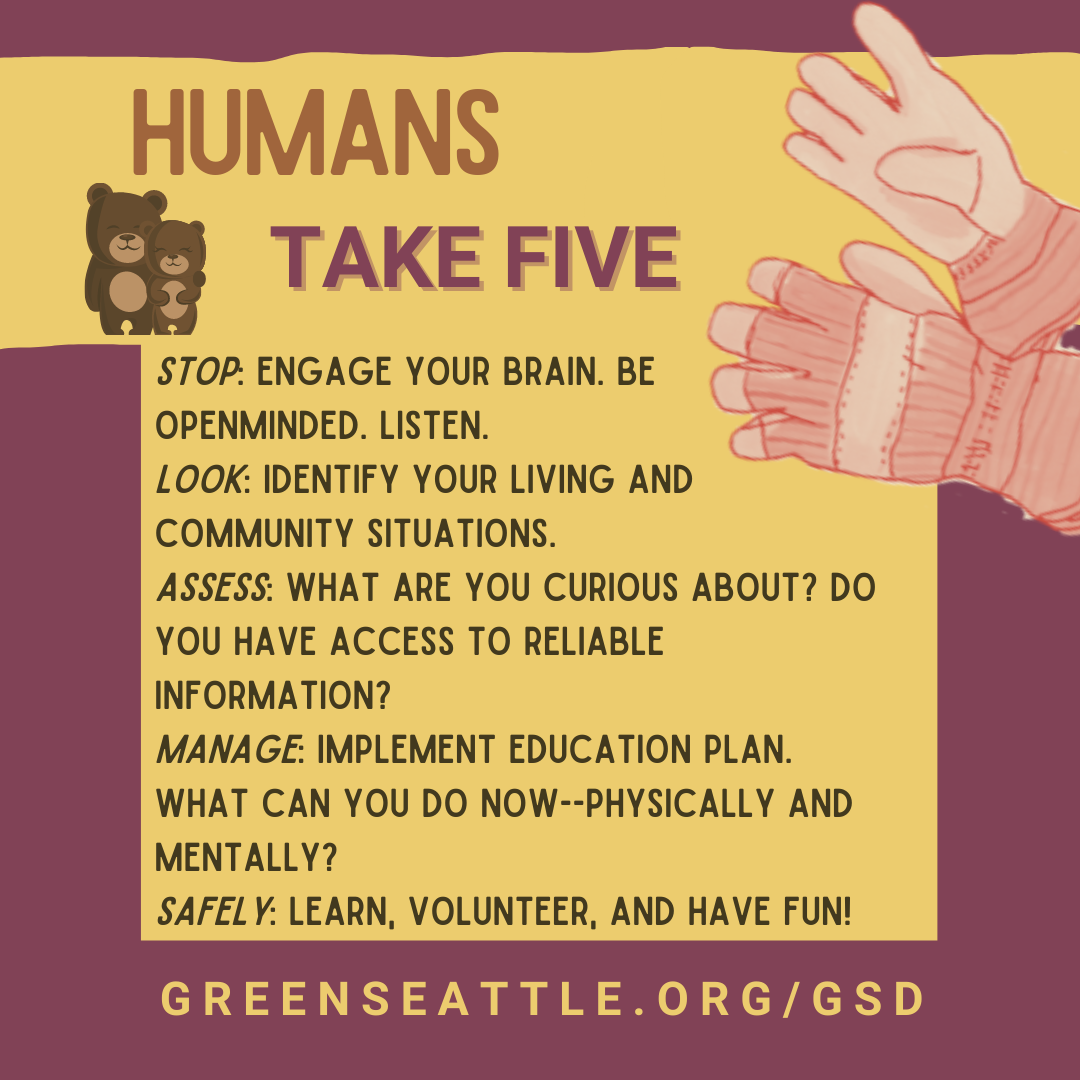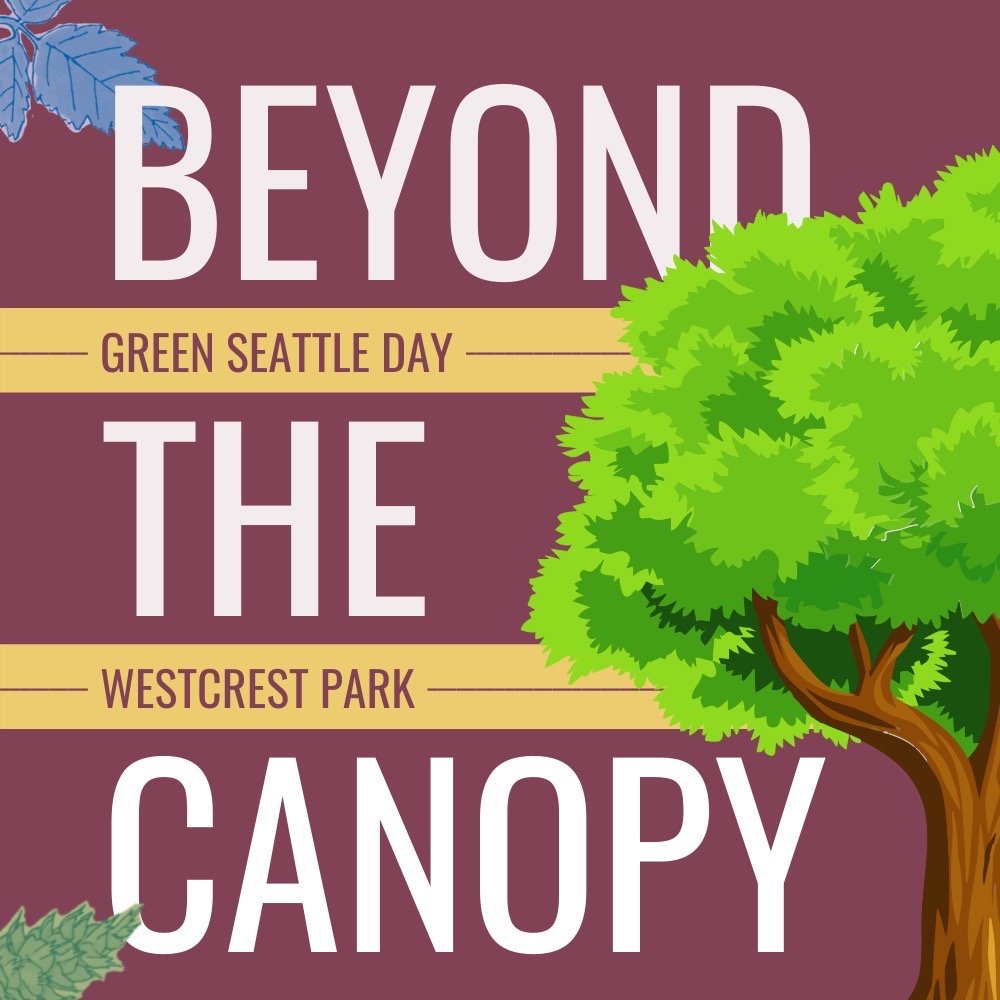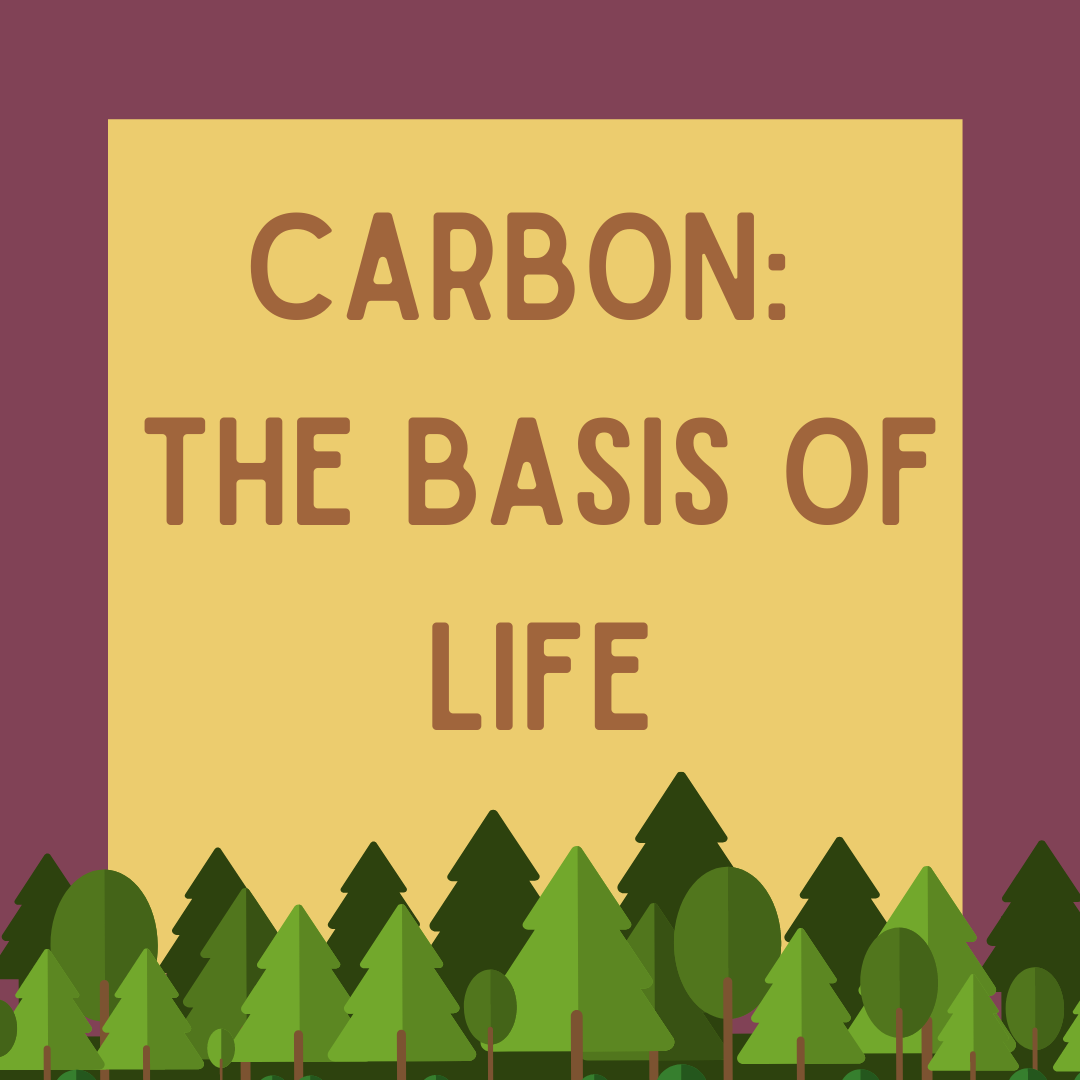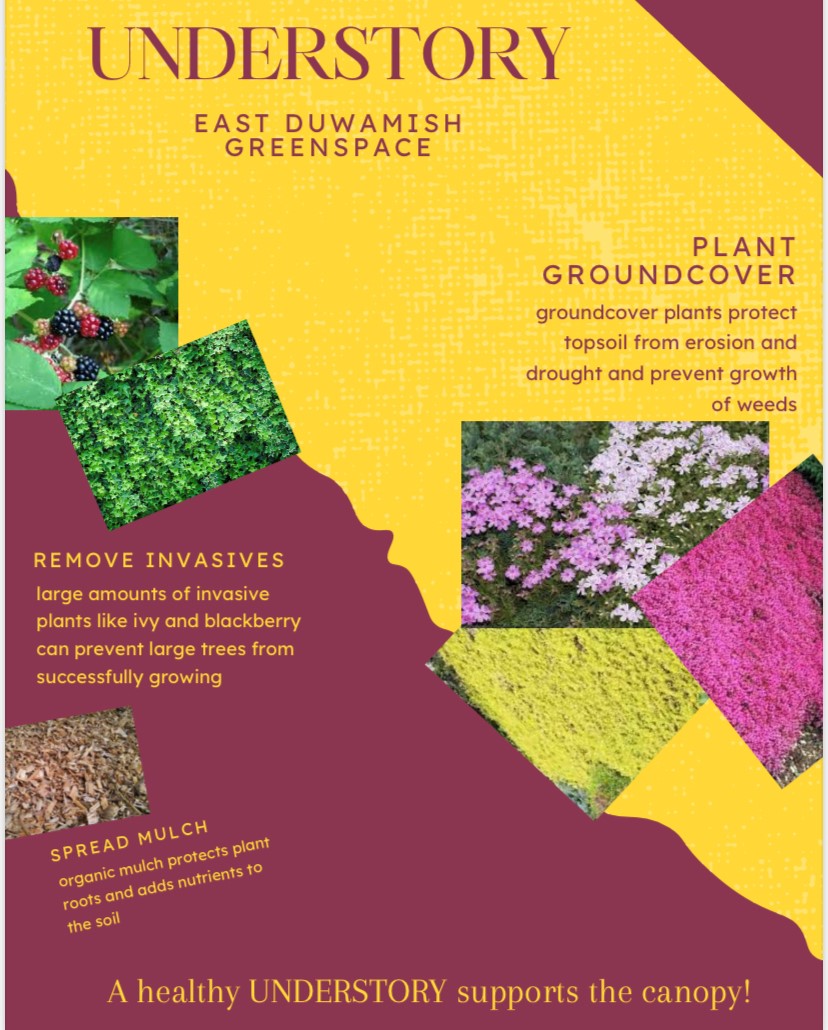 Learning and Engaging Virtually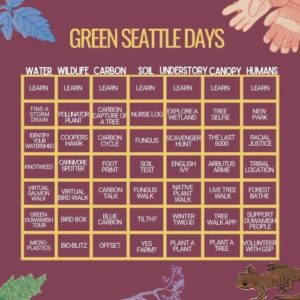 The heart of 2020's Green Seattle Days was virtual. Over 1000 community members visited our website and engaged with GSD 2020 content. As a community, we learned about Seattle's ecosystem through a virtual activity grid that provided 7 activities for all 7 components of Seattle's ecosystem. On Wednesday November 11th, 6 live walks and talks were hosted by 6 partner organizations to engage us on fungi, salmon, birds, Native plants, trees, and carbon. These videos can be found on Green Seattle Partnership's Instagram Live (IGTV), except for the Bird Walk which can be found on Seward Park Audubon's website.
The content made for our Green Seattle Days 2020 is not confined to the 7 days we encouraged you to join our ecosystem, learn, and engage. Each of the 7 ecosystem components of GSD 2020 have information sheets, which are linked below, that guide you to learning about the basics of each of these. Then as you go about your day, observe and engage with the ecosystem around you! You can sign up to volunteer with the Green Seattle Partnership by checking CEDAR to keep the momentum of engaging with Seattle's ecosystem going.
Thank You To Our Partners
Thank you to all the partners who made a virtual and interactive Green Seattle Days celebration possible! And thank you to all our participants that made Green Seattle Days 2020 a success!