This fall, the Green Seattle Partnership hosted a workshop with Celeste Mari Williams and Lisa Fink to explore how the words we use impact our success with community-based restoration. Lisa is a PhD candidate in Environmental Sciences, Studies, and Policy with English as a focal department at the University of Oregon, where she is currently an Oregon Humanities Center Dissertation Fellow. She conducts interdisciplinary research at the intersection of Native American and Indigenous Studies, Asian American Studies, critical ecology, and feminist science studies. Celeste is a playwright, former TV animation professional, and current graduate student pursuing an MA in biology with a focus on conservation and community engagement. Her creative and academic work center on interdisciplinary projects that intertwine the arts, science, and social justice to foster trust, empathy, and emotional connection with human and wildlife communities. Their work exists as part of a broader movement to consider language in environmental education and conservation work.

This conversation has come to the forefront of GSP work over the last year. Our March 2021 GSP Newsletter included a short article, Rethinking Our Restoration Rhetoric. Our words have meaning, and we need to update how we talk about plants and non-human relations. We have long demonized these fellow Earth-inhabitants. We want to acknowledge how this use of language has caused harm to members of our community. We are here to not only continue the conversation, but also work towards better relationships with all the living beings in our cities.
Racist Rhetoric in the United States
In recent years we have seen an uptick in racist attacks, in particular when the Trump Administration used racist phrases to describe the COVID-19 virus and pandemic. Prejudice against people from other countries has been core to the story of the United States. The Chinese Exclusion Act of 1882 and the Japanese Internment Camps during World War II are examples of pervasive xenophobia that still exists across the country and in the Seattle-area. As Celeste Mari Williams said in the GSP Just Language Webinar, "Demonizing rhetoric portrayed unwelcome humans as foreign, alien, impure, invaders, and carriers of pestilence and disease. Such language justified atrocities to human life."
This same xenophobia is widespread in our stewardship work. Plant and animals are often named with the country or region from which they were taken: Japanese knotweed, Asian carp, Chinese elm. We label species as invasive, non-native, foreign, noxious, or alien or any number of disapproving characterizations. But why?
In 2020, Meera Iona Inglis' published an article in the Journal of Agricultural and Environmental Ethics, titled Wildlife Ethics and Practice: Why We Need to Change the Way We Talk About 'Invasive Species', that described invasion biology as framed by Charles S. Elton's in his 1958 The Ecology of Invasions by Animals and Plants. He wrote:
"I have described some of the successful invaders establishing themselves in a new land or seas, as a war correspondent might write a series of dispatches recounting the quiet infiltration of commando forces, the surprise attacks, the successive waves…of attack and counter attack and the eventual expansion an occupation of territory."
Othering and Aggressive Plant Descriptions
These plants did not displace themselves. Luther Burbank brought what he called Himalayan blackberry to the United States in 1885 because of its phenomenal ability to produce large berry harvests. Many ornamental plants, such as knotweed, butterfly bush and holly were brought to the United States because people liked how they looked. These plants were brought here for their positive qualities, and then when they fulfil their purpose in life, to grow, we begin to fear them. It's only once a plant does what we don't want it to that we label them noxious, invasive, a danger.
The names we give plants have significant meaning. For many of us immersed in the field of plants, for work or pleasure, we use these names daily. We associate emotions and feelings with them. When these plants are prescribed as native to the Pacific Northwest, we often give them names that describe how they look, or how they grow – trailing blackberry, red-huckleberry, and the ancestral language of the region, Lushootseed often does the same. When these plants are not indigenous to the Pacific Northwest, we often give them names that attempt to describe where they came from – Japanese knotweed, Himalayan blackberry. There are also cases where colonial settlers gave plants insensitive names such as Indian paintbrush and Indian plum. This reinforces our colonial mindset we have in the United States that white is the standard, and anything non-white is abnormal. Our plant names contribute to this standard.
Then, on top of names that point to groups of people/parts of the world, we tend to anthropomorphize these plants. We give them human characteristics. "The Himalayan blackberry is invading our forest. We must kill and destroy all parts of the plant." While we personify these plants, it makes it easier to forget that humans displaced that plant in the first place — that plant did not ask to be transported across the world out of the ecosystem in which it evolved.
Seattle Times published an article in February 2021 entitled Armed with shears as weapons, volunteers battle invasive plants in a King County park. This language, that is common-place in the environmental restoration field, prescribes militant action against these plants. It tells us we are at war against these plants that are not from here.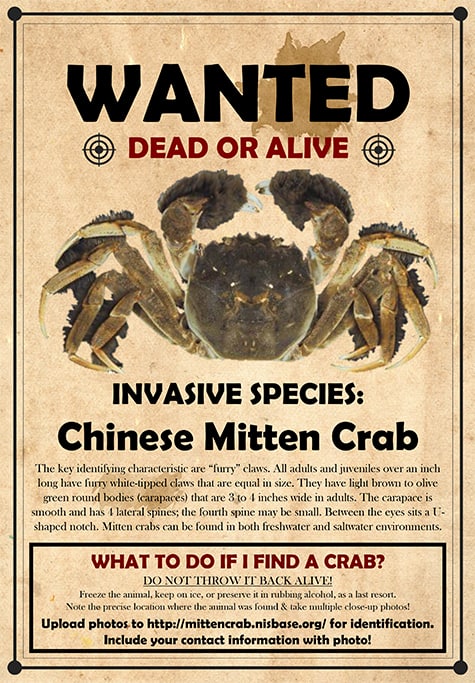 The aggressive, othering language we use to describe plants can create an un-welcoming environment for people who identify as non-white. People who identify with the place names given to these "invader" plants can easily feel like this aggressive language is aimed at them in addition to the plants. We want our natural areas and forests to be places where everyone feels unequivocally welcome.
What Does This Mean for Our Restoration Work?
When we think of these plants as enemies, and use militaristic words to describe them, our response is limited to actions focused on destroying. We recommend eradicating invasive blackberry, by destroying their roots, and poisoning their leaves. We can recognize that plants like non-native blackberry wreak havoc on our ecosystems, and also recognize that aggressive language to describe these plants causes harm to our communities. Green Seattle Partnership is moving forward with actions to increase Just Language, including:
It Starts With Changing the Words We Use
Remove aggressive language: Let's call it what it is — we need to remove weeds. We don't need to be at war with these plants. Consider how these words, paired with aggressive language can make people from those places feel. Also consider how using aggressive, war-like language to describe plants makes you feel in your relationship with them and our urban natural areas.
Think about your relationship with these plants: Rather than thinking only about the negative parts, how can you recognize all the qualities of a particular plant in order to not develop a one-sided view of this fellow earth-dweller? Why was this plant brought here in the first place? Can you utilize this plant for food while removing it? How can we work with these plants; be in community with these plants?
For the Green Seattle Partnership:

This is an ongoing conversation that we hope to continue with all of you. We all have the power to examine the words we use in order to ensure everyone feels welcome in our communities, parks, and forests.
Additional Resources: