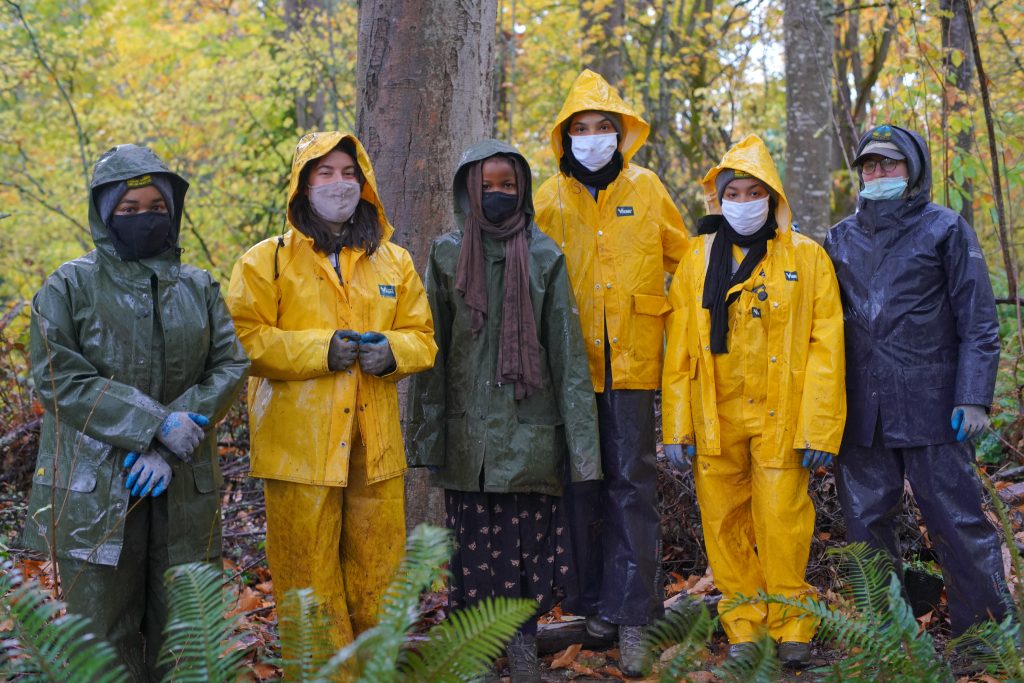 Summer is approaching quickly, and that means young adults throughout Seattle are looking for opportunities to get outside and learn about potential careers! Many Green Seattle partners, including King County Parks, Rainier Beach Youth Stewards, and Student Conservation Association are offering paid opportunities for students this summer, including internships, crew positions, and more.
Positions like these are a great way for folks to learn more about conservation and Pacific Northwest environments. Employees can help steward land, restore wetlands, learn about environmental issues, and engage with their communities. Check out our list of opportunities below!
Paid Job/Training Opportunities – Summer 2022
Name/link
Dates/Time
Location
Pay Rate
Description
Deadline
Contact
Rainier Beach Youth Stewards
Tue, Thur, Fri 10am-3pm Jun 21-Sept 1
Rainier Beach Urban Farm and Wetland
$17.27/hr
The Rainier Beach Youth Steward program is a youth employment program where youth, ages 14-18, gain job experience through wetland restoration and farm education.
Tuesday May 31
Suez: suezgebretsadik@tilthalliance.org
Student Conservation Association Seattle Youth Crew
July 11 – Aug 26. Mon-Fri, 30hrs/week.
Seattle area parks
$16/hr
Build trails and restore habitat on public lands. Explore green career opportunities and issues facing the environment. Build leadership skills. Learn about our local environment through field trips, outdoor recreation, and service projects
TBD
Evan Pierce epierce@sca.org
Goodwill Youth Maritime Program
Program begins July 6 and is a 2-year commitment.
King County
Youth participants can earn $17.27/hour and 80 service learning hours
The Youth Maritime Program helps prepare high school seniors for a career in the maritime industry. This two-year program provides students a smooth transition through their senior year in high school toward college readiness. It helps build strong soft-skills and connects students with future career maritime opportunities.
Friday June 24
Grace Dollente grace.dollente@evergreengoodwill.org
Partner In Employment
June 27th to September 4th, Monday-Thursday from 9:30am-4pm
Burien, Tukwila, SeaTac, and South Seattle
$17/hour
Join the Youth Restoration Training Crew to work during the summer, make friends, and explore parks! Over the course of 10 weeks you will focus on education and training in environmental
topics. You will also put your knowledge and skills to use to complete restoration projects in parks!
Ongoing
Madeline Cooper Madeline@partnerinemployment.org
Na'ah Illahee Fund Youth Trails and Restoration Cohort
August 4, 11, 18, and 25 from 10am-4:30pm
Daybreak Star
$500 for participation in the 5-week program
This program is open to Indigenous youth in King County. Learn about Indigenous placekeeping, sustainable trail construction, and employment readiness!
Shanoa Pinkman shanoa@naahillahee.org
Green Seattle will also be hosting a youth ambassador program that will begin in the fall. Stay tuned for more details!