Roots in Restoration
Since 2004, Green Seattle has been working with the community to support healthy forests throughout the city. Our work has been guided by the basic principles of restoration as our volunteers and partners actively work to create healthy forests in Seattle's parks and natural areas.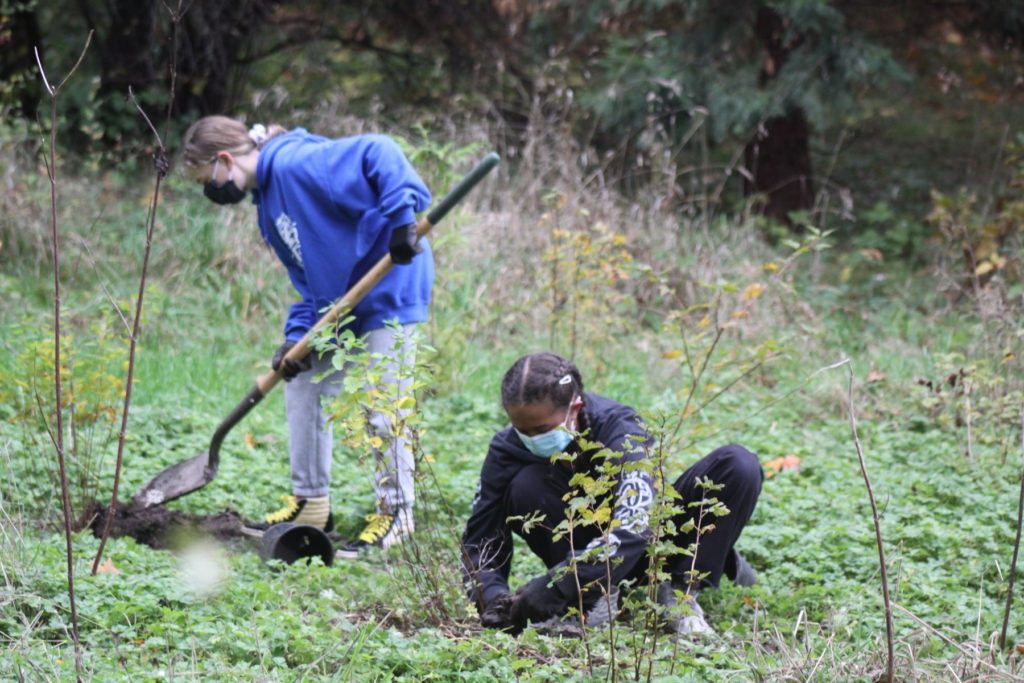 The benefits of caring for Seattle's urban forests are many, and they affect all aspects of the community. Research indicates that urban forests give people a higher quality of life, provide ecosystem services such as flood prevention, cultural preservation, create opportunities to improve physical and mental health, and provide access to enjoy nature close at hand. They help keep the air and water clean, provide habitat for native wildlife, and make communities more livable and beautiful. 
The idea of restoration is not a new idea, or specific to Seattle. Environmental restoration is recognized on a global scale as a critical action for addressing the many impacts of change to our stable climate. In fact, 2021 kicks of the UN Decade on Ecosystem Restoration, a worldwide movement to "prevent, halt and reverse the degradation of ecosystems on every continent and in every ocean." Similar to the work of Green Seattle, the UN Decade is designed to connect and empower the actions of the many people working to protect and revive ecosystems. Both GSP and the UN recognize the importance of engaging our communities as a part of the process.
What do we mean when we say "restoration?"
It's important to remember that all lands were stewarded long before us by Indigenous Peoples all over the world. Here in Seattle, the Duwamish Tribe, and other Coast Salish Tribes have been here, stewarding the land since time immemorial. Indigenous people continue to steward the land and water today, and while they make up ~5% of the global population, they protect 80% of global biodiversity. It wasn't until colonization and industrialization that our natural world began to face unique challenges not encountered before. Centuries of human activity resulting in pollution, habitat loss, loss of culture, separation of people from land, development, and the introduction of environmentally destructive species have brought about an urgent need to reestablish healthy landscapes and communities.
The goal behind restoration is to improve the health, productivity, and species diversity of an ecosystem, through such acts as planting native species, removing weeds, and bringing back natural processes to a damaged, degraded, or destroyed ecosystem.
Ecosystem Services and Their Impact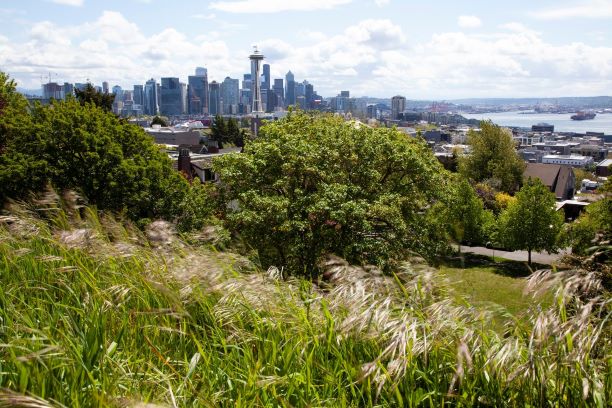 All of these benefits a healthy urban natural spaces provide to our communities and infrastructure are called Ecosystem Services. These ecosystem services are numerous and valuable. They include carbon sequestration, increased mental and physical health of community members, and cleaner air and water. You can learn more about the ecosystem services provided by a healthy urban forest in the Green Seattle Partnership 20 year plan (Benefits of Our Work – pg. 12), The Vibrant Cities Lab Resources Page, and the University of Washington Urban Forestry Green Cities: Good Health website.
When any of these ecosystem services are lost from a degraded forest, there will be negative impacts – both economic and ecological. In addition, Black, Indigenous, and People of Color (BIPOC) communities, and historically underserved communities often bear more of the impacts than other parts of the community. By restoring urban forests we can increase access to nature for all members of the community. This is one crucial reason why a global push for a decade focused on ecosystem restoration, including urban forest restoration, is so important.  
Assisting Ecosystems of All Kinds
In our work at the Green Seattle Partnership we are merely assistants, establishing the right conditions for the plants, wildlife, and microorganisms to do the actual work of recovering an ecosystem. The hope is not to restore an ecosystem to its once historic state, but taking into account that these landscapes will need to thrive under current conditions and a changing climate.
Although Green Seattle focuses primarily on urban forest restoration, restoration work can focus on all ecosystem types, from prairies and savannahs, to rivers and oceans. Successful restoration practices for all ecosystems take in to account human needs, acknowledging that people are reliant on nature for personal, cultural, and economic stability. This means that to be effective, it is crucial to involve communities in restoring the landscapes they rely on most in order to bring about beneficial and long-lasting impacts in our communities.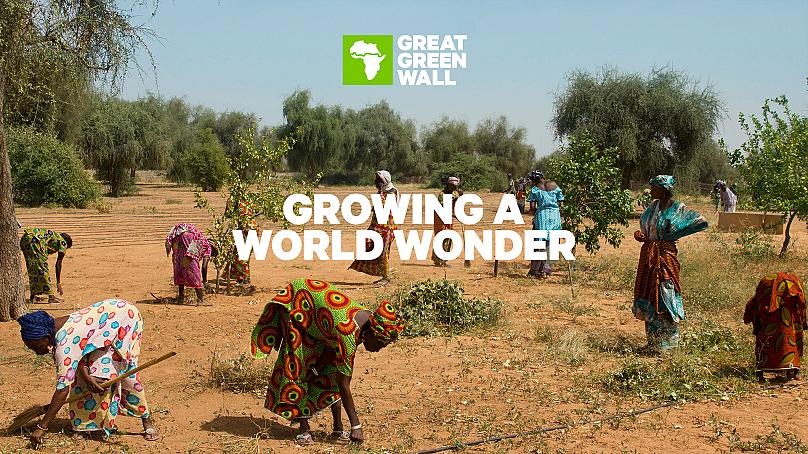 One of the UN Decade on Ecosystem Restoration flagship projects is the Great Green Wall through the Sahel in central Africa. "Started in 2007, the 8000 kilometre-long Great Green Wall is an African-led initiative, spanning 11 countries, to combat land degradation, desertification and drought." There are many projects underway globally in support of the Decade, read more about them on their website. 
Taking part in ecosystem restoration also doesn't necessarily mean you have to dig in to on-the-ground work; engaging in restoration work can also mean advocating for sustainable policies, such as The Evergreen Communities Act – HB 1216, or rethinking your consumption habits and the businesses you support. The UN Decade on Ecosystem Restoration will rely heavily on people like you in order to bring about positive change for our planet!
The UN Decade on Ecosystem Restoration
"Only with healthy ecosystems can we enhance people's livelihoods, counteract climate change, and stop the collapse of biodiversity."
Starting this year, and running through 2030, the UN Decade on Ecosystem Restoration will work to address the urgent need to restore our world's damaged ecosystems as a push to revive the natural world that supports us all. The Decade will focus on supporting on-the-ground restoration projects, as well as advocating for necessary policy changes, shifting cultural norms, and celebrating restoration work already taking place all over the globe.  The UN Decade has identified 10 specific actions as a strategy for addressing ecosystem restoration needs worldwide:  
10 Actions to Build a #GenerationRestoration
Empower a global movement by connecting groups and individuals in restoration projects worldwide.
Finance restoration on the ground from support from governments, international lenders, development agencies, private businesses, and individuals.
Set the right incentives for supporting restoration and to discourage less sustainable activities.
Celebrate leadership

to recognize the amazing work already happening and as a means to encourage action amongst others!

Shift behaviors to encourage restoration-friendly consumption.
Invest in research to continue to identify the best practices for ecosystem restoration, especially in a changing climate.
Build up capacity of marginalized groups who stand to lose the most from ecosystem destruction.
Celebrate a culture of restoration by utilizing artists and storytellers to encourage communities to join the #GenerationRestoration.
Build up the next generation by educating and engaging youth to become future ecosystem ambassadors.
Listen and learn by providing your feedback on how you would like to get involved in the Decade of Ecosystem Restoration!
Time to Take Action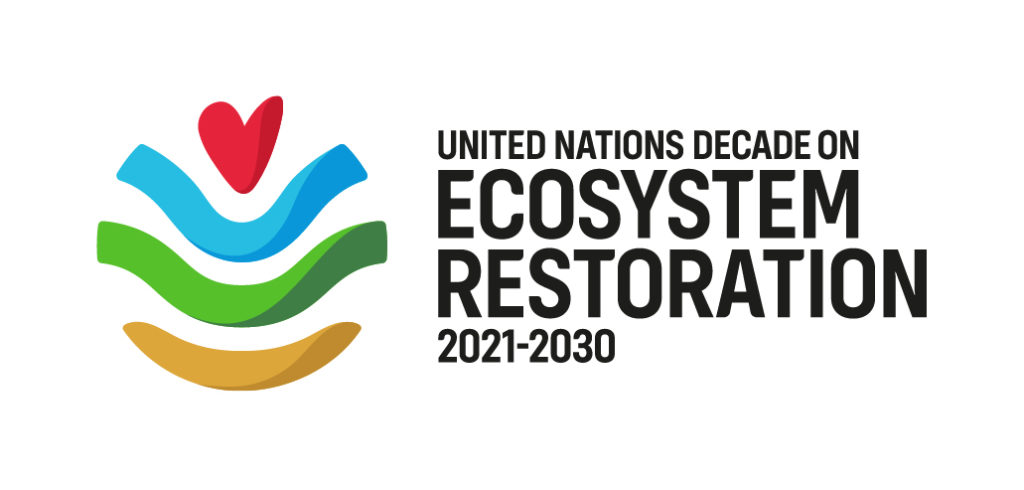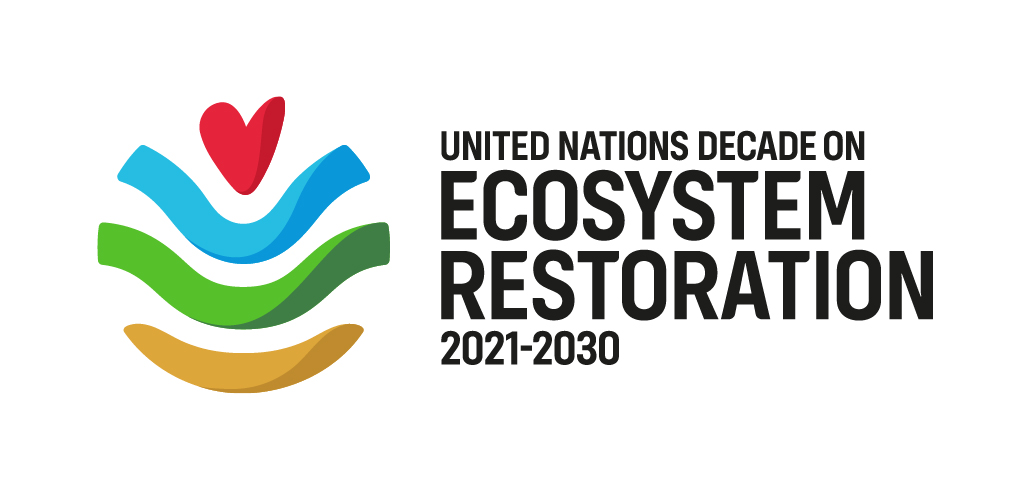 By engaging with the Green Seattle Partnership, you will have the opportunity to be a part of a decade-long, world-wide movement of ecosystem restoration! If it's coming out to volunteer at your neighborhood park, learning how to identify invasive species impacting our forests, or just spreading the word about Green Seattle and our partners, you will be playing an important role in the #GenerationRestoration.
If you'd like to get familiar with other ways to take part in the UN Decade on Restoration, be sure to check out the links below and to mark your calendars for the official Decade kickoff on World Environment Day, June 5th!