Are you looking for something to do this summer? How about a job or internship that provides valuable career experience and a chance to steward the beautiful Pacific Northwest? Look no further. We at Green Seattle Partnership have compiled a list of great opportunities for young people interested in exploring the lush and growing world of green jobs.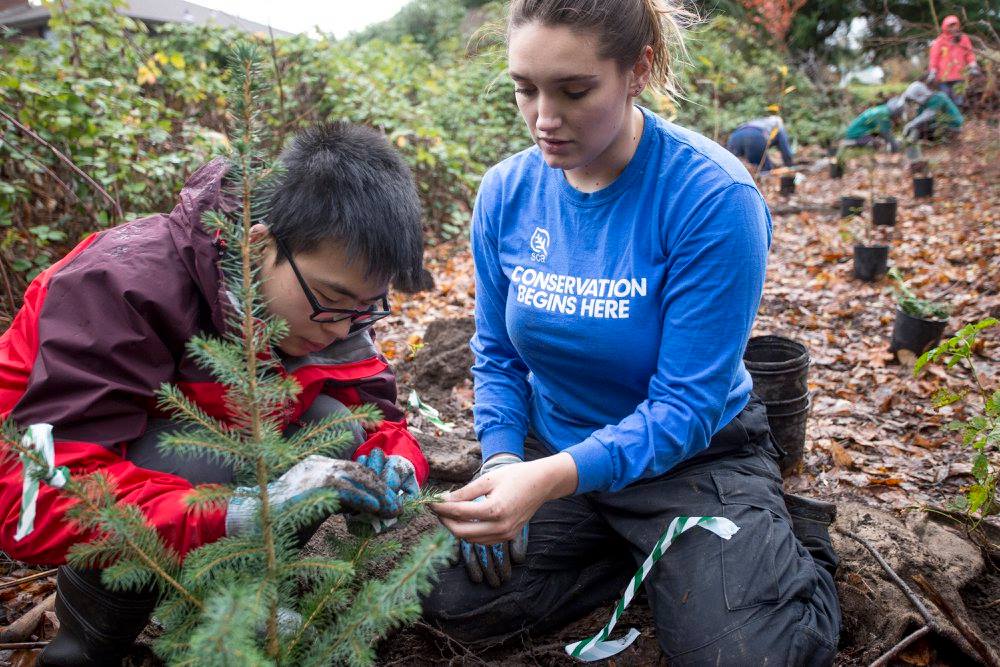 Northwest Youth Corps
Spend an extended summer tackling the Northwest's conservation challenges, from wildfire control to invasive species removal to trail building
Work in a conservation crew by day and enjoy educational and recreational activities by night
Leadership Development Program
Participate in team-based conservation projects while gaining vocational training and leadership skills
Oxbow Farm and Conservation Center
Lead day campers through nature- and farm-based activities
Work on all aspects of food production at a sustainability-minded farm
Rainier Beach Urban Farm and Wetlands / Tilth Alliance
Rainier Beach Wetlands Steward Program
Work in a crew learning about and performing wetland restoration
Seattle Department of Parks and Recreation
Spend nine months building and caring for the trails through Seattle's parks while building your professional network
Youth Participatory Action Research
Conduct research and create a service project to help your community
Student Teen Employment Preparation
Work on projects to address community needs while developing skills for future employment
Design and complete a community-based environmental service project
Student Conservation Association
Application period is currently closed, but check back soon for lots of opportunities to perform important trail and conservation work across the country!
Washington Trails Association
Assist in writing and collecting stories for WTA's print and digital publications
Latina Trail Maintenance Intern
Help lead high school volunteers on multiday trail work trips, including an all-Latina crew week at Mt. Rainier
Help lead volunteers as they build and maintain trails on public land
Assist community partners with the borrowing of gear from WTA's extensive library
Nature Consortium
Lead volunteer events to restore forests in West Seattle
Forterra
AmeriCorps Stewardship Associate
Look beyond the summer and take on projects with the Green Cities, Riparian Restoration, and Lands teams

Know of any open job opportunities that aren't listed here? Please feel free to share them with us by emailing info@greenseattle.org and we will get them added to the list!
Also, for a steady stream of listings, keep an eye on the Conservation Job Board. And Green Seattle Partnership is always looking for volunteers at our many restoration events.
Good luck – and thanks for powering the environmental economy!