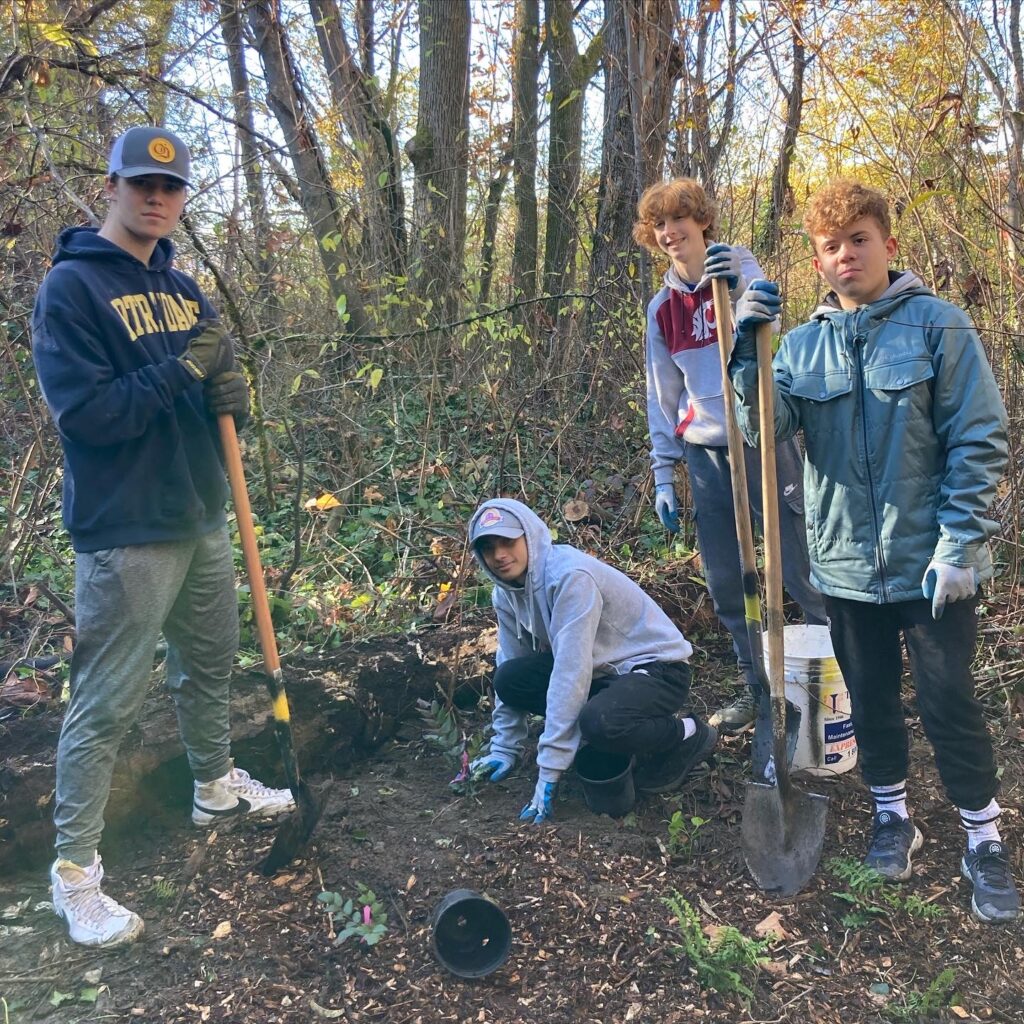 O'Dea High School, an all-boys Catholic school located on First Hill in Seattle, is celebrating its centennial year by working with Seattle Parks and Recreation and the Green Seattle Partnership to restore the natural areas around the sports fields at Genesee Park. Community service is a pillar of O'Dea's mission and an important way to give back to the city that supports their education and community programs.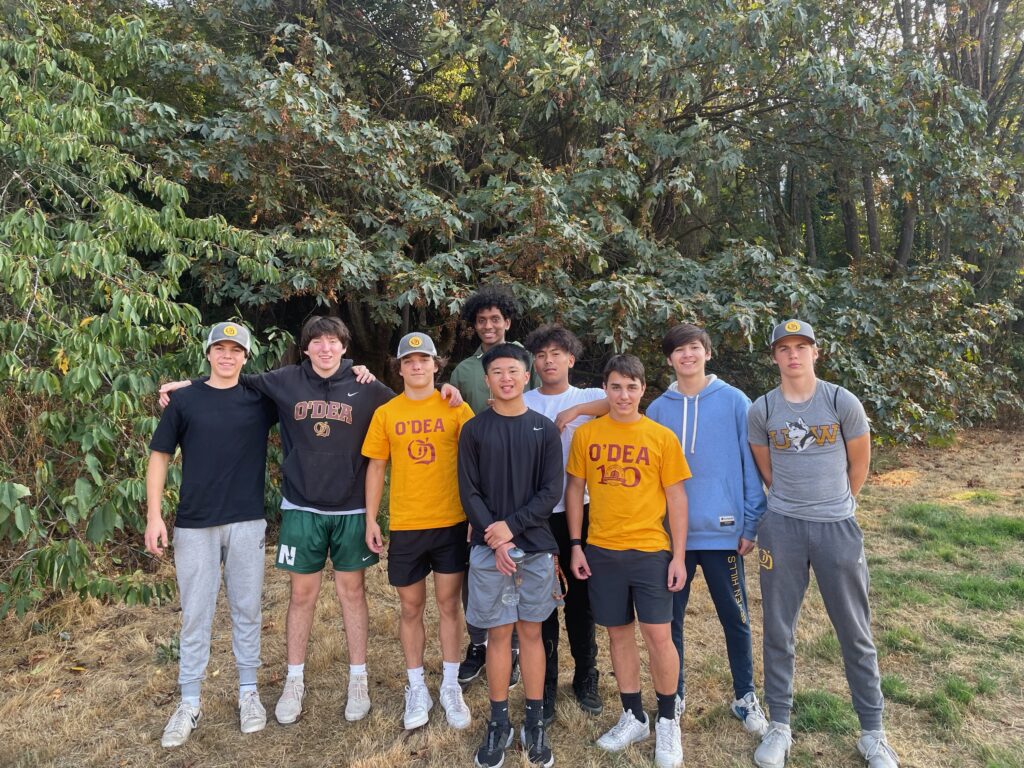 O'Dea's urban campus does not allow for a field of their own, so for decades, O'Dea student-athletes have participated in practices and games at multiple Seattle parks. O'Dea uses Genesee frequently for football and lacrosse as well as all-school field days and youth football camps.
Throughout 2022-2023, O'Dea has engaged students, faculty, staff, alumni, parents, community members, Board members, and more at Genesee Park to restore sections of the natural spaces by removing weeds and sowing native plants, shrubs, and trees.
An O'Dea Junior Jack Huson reflected on his time spent at Genesee:
"When signing up for this service job I honestly didn't think much of it and had no idea how much fun it would be! When I arrived at the site where we would be cleaning up, it was obvious to me that the people with Green Seattle were really passionate about the work they were doing. Throughout the process, the steward helping us out was so kind and informative about the different species living in the park and each of their unique yet connected paths to reach Washington state. After talking about the different types of ivy and other plants we would encounter while helping, we all went into the woods just above the upper field at Genesee to begin our work. Before I knew it we were done and after a few closing words of thanks by our steward from Green Seattle we all went our separate ways. All in all, the Green Seattle volunteering opportunity at Genesee was amazing and taught me so much about the park that I've grown up playing at, and the history of its wildlife. I would 100 percent recommend working with Green Seattle if you are looking to be outdoors and in nature and I am so grateful that I was able to get the opportunity to work with them. Thank you Green Seattle!"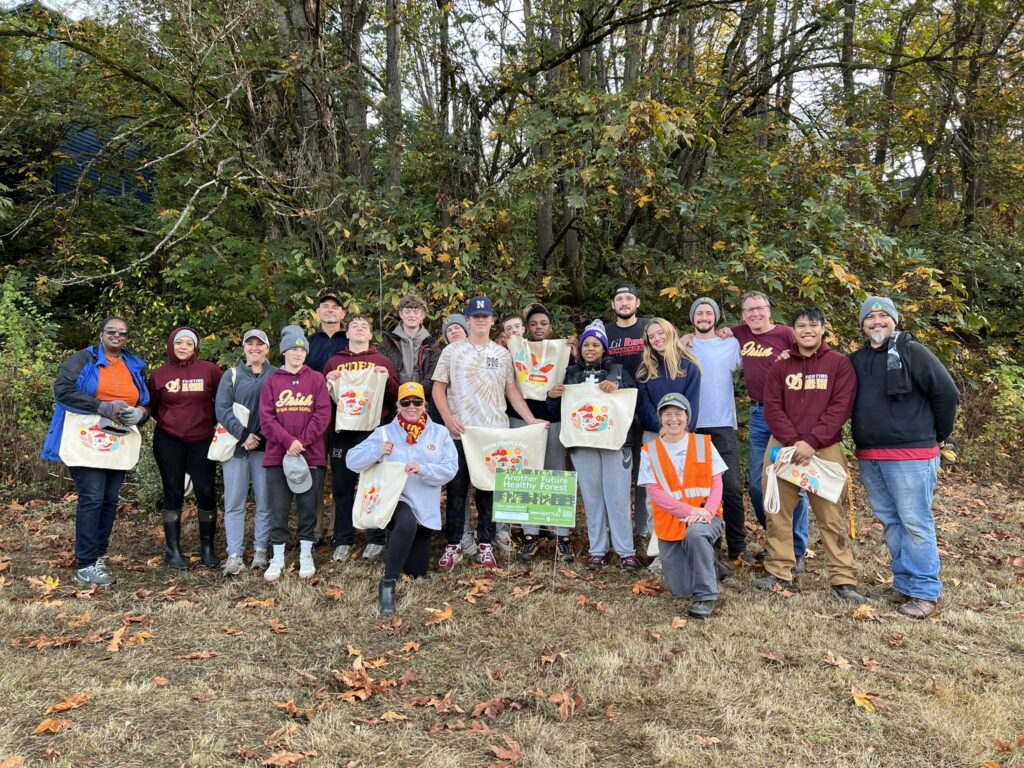 O'Dea will complete their work at Genesee Park in April with an alumni Earth Day event! This has been an amazing experience for the O'Dea community and a perfect way to celebrate their Centennial. Special thanks to Seattle Parks and Recreation staff for their support, and to our Green Seattle Partnership Forest Stewards for Genesee Park, Tim Vos and Elissa Ost.