A few years ago, I spent several months working remotely in Seattle, writing a management plan for forested natural areas in New York City. It was during this time that I developed an appreciation for the sophistication and dedication of natural area programming in Seattle. My time in the city also sparked broader questions about common approaches and challenges to the management of forested natural areas in cities across the U.S.
Back home in New York City, as we completed the Forest Management Framework for New York City, we reflected on the need for a national synthesis that would help other cities and land managers contextualize urban natural area management, build best practices, and continue pushing for management success. Together, the Natural Areas Conservancy partnered with The Trust for Public Land and Yale University to conduct a survey of organizations that  manage forested natural areas in cities across the U.S. Our survey received responses from 125 organizations in 111 cities across 40 states — including a response from the Green Seattle Partnership.
"Urban forested natural areas are valued as critical places to improve the quality of life for city residents, but they need management intervention to thrive and sustain."
Forests in New York City?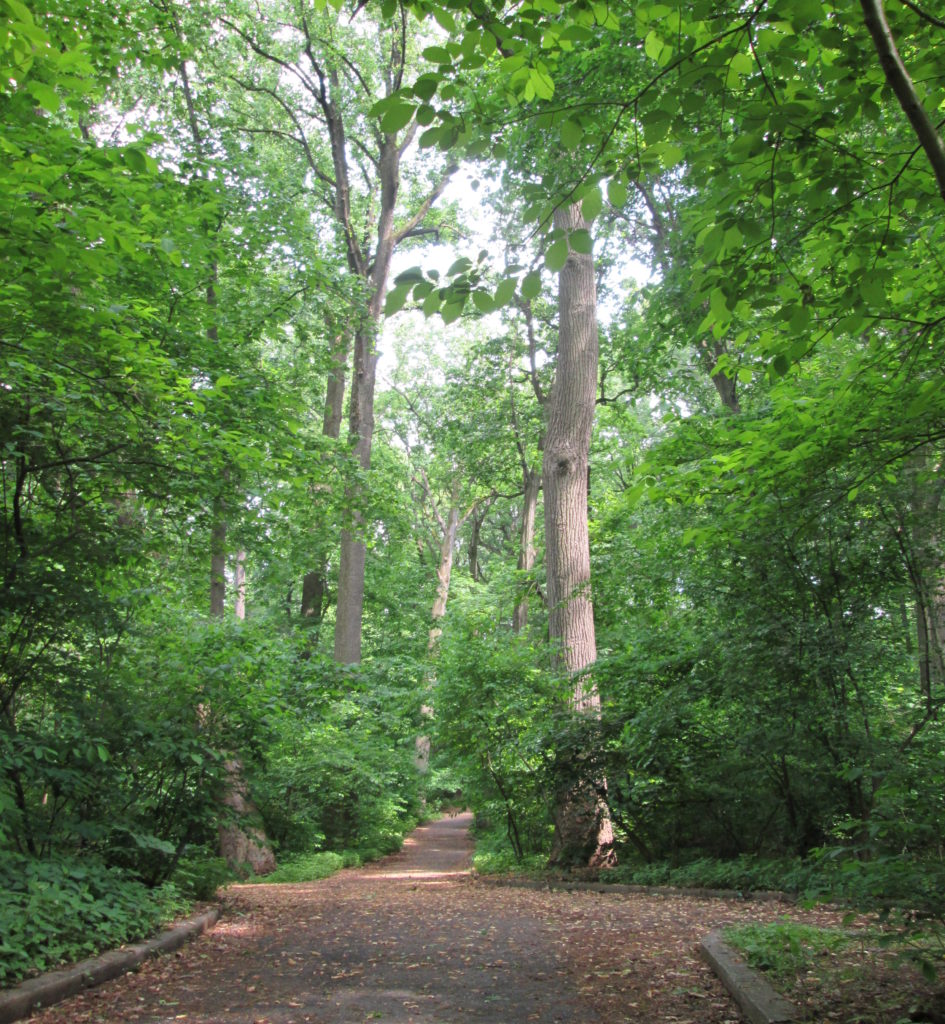 New York City has 10,000 acres of forested natural areas! In fact, 40% of the city is greenspace.  Discover New York City's natural areas by using this NYC Nature Map. In 2012, the Natural Areas Conservancy (NAC) was established as a non-profit partner to the New York City Department of Parks and Recreation (NYC Parks), the primary landowner of NYC's forested natural areas. For over seven years, the NAC has partnered with NYC Parks to care for the city's natural areas. As a flagship project, the NAC conducted the first citywide assessment of ecological conditions to inform the Forest Management Framework for New York City.
Map representing locations of survey respondents across the United States. Credit: The Trust for Public Land.
The resulting report, Untapped Common Ground: the Care of Forested Natural Areas in American Cities, captures an important first look at how urban natural areas are managed across the U.S. Important findings from the survey include:
Urban forested natural areas are valued as critical places to improve the quality of life for city residents. But they need management intervention in order to thrive and sustain.
Invasive species are the top ecological threat that organizations face, and invasive species removal is the most common management activity.
Respondents collaborate locally, however less than half participate in regional or national networks.
There is variability in the type and quantity of data available to describe ecological conditions.
There are opportunities to strengthen ties within the fields of public health, urban planning, and climate resilience.
In the U.S., natural areas make up 84%, or 1.7 million acres of urban parkland (Trust for Public Land 2017). Municipal governments and local partner organizations are the primary governing bodies responsible for improving greenspaces in cities. But unlike other public lands, they do not have formal oversight, protection, research, or guidance for their care.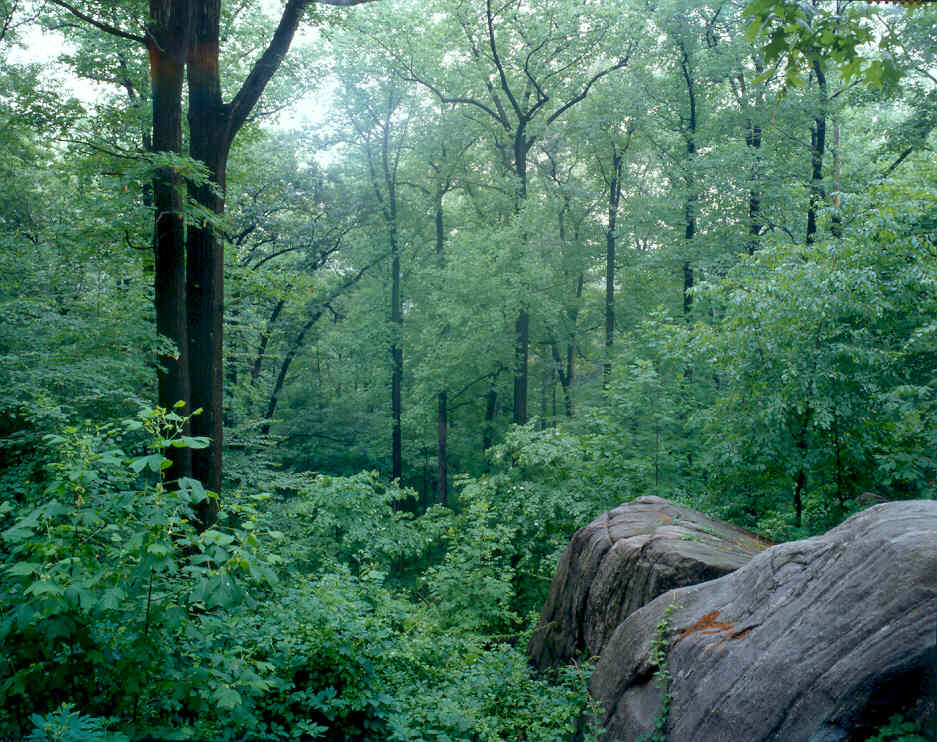 In comparison to rural forests, urban conservation strategies are developing — often with limited data and resources to understand basic information like where they are, their condition, and how they are changing. In cities, this responsibility has been left up to local institutions and governing bodies. As our world becomes more urban, local forests will play a primary role in conservation education and nature connection for millions of people nationwide. Ensuring healthy forests in cities is not just an important mandate for individual cities but should be considered a national priority.
2019 National Convening
In October 2019, the Natural Areas Conservancy hosted "Forests in Cities: A National Workshop" — a four-day convening of urban forestry leaders from 12 cities that participated in our survey (Austin, Baltimore, Billings, Chicago Metro Region, Houston, Indianapolis, Miami – Dade County, New York City, St. Louis, Seattle – Puget Sound, Tampa – Hillsborough County, and The Twin Cities). The city teams were joined by representatives from the United States Department of Agriculture Forest Service and American Forests as they discussed shared challenges, explored opportunities for collaboration, and strategized on ways that forests in cities can be part of the climate solution.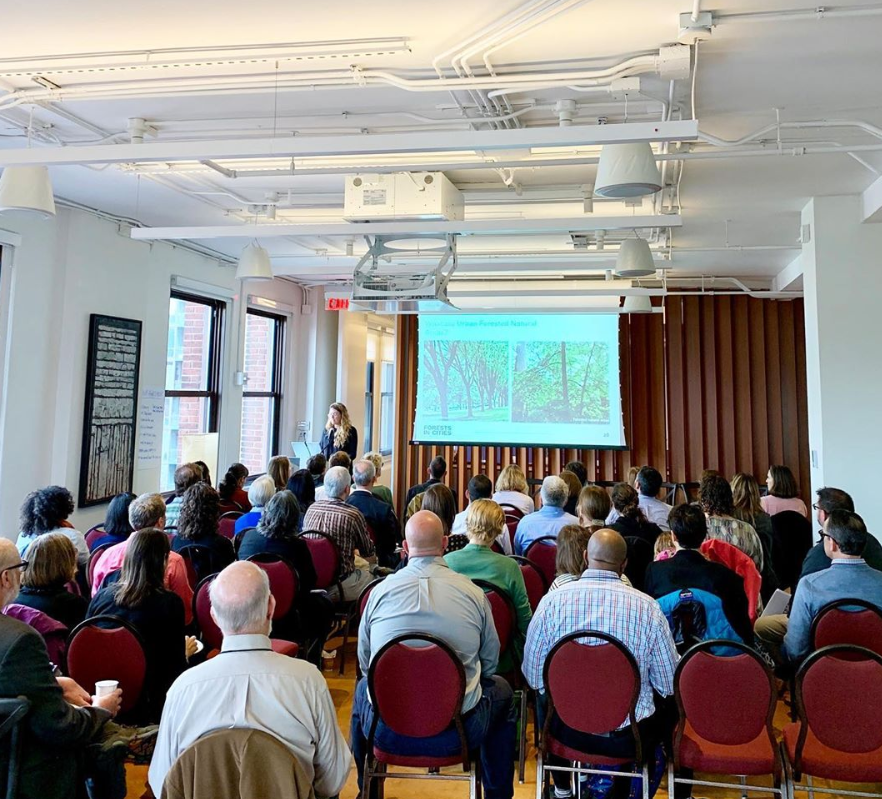 Each team prepared two case studies that showcased an aspect of their work on urban forested natural areas management, organized around nine themes. Andrea Mojzak (formerly with Forterra), Lisa Ciecko (Seattle Parks and Recreation), Weston Brinkley (Street Sounds Ecology & Green-Duwamish Watershed), and Michael Yadrick (Seattle Parks and Recreation) represented Seattle and the Puget Sound Region. The 25 practitioner case studies can be found in the recently published special issue of Cities and the Environment (CATE): The Science and Practice of Managing Forests in Cities.
Green Seattle Case Studies
Climate Change Vulnerability and Response in Seattle Natural Areas showcases how Seattle Parks and Recreation is implementing management approaches that will address changing forest conditions. Using on-the-ground and remotely sensed data to better understand climate change exposures, GSP is setting a national example of how to build long-range perspective while offering immediate strategies to help natural areas adapt to existing and anticipated environmental change.
But that's not the end of the story. We hope to continue working with cities like Seattle to grow a national professional network to share resources and improve natural area management in cities across the U.S.