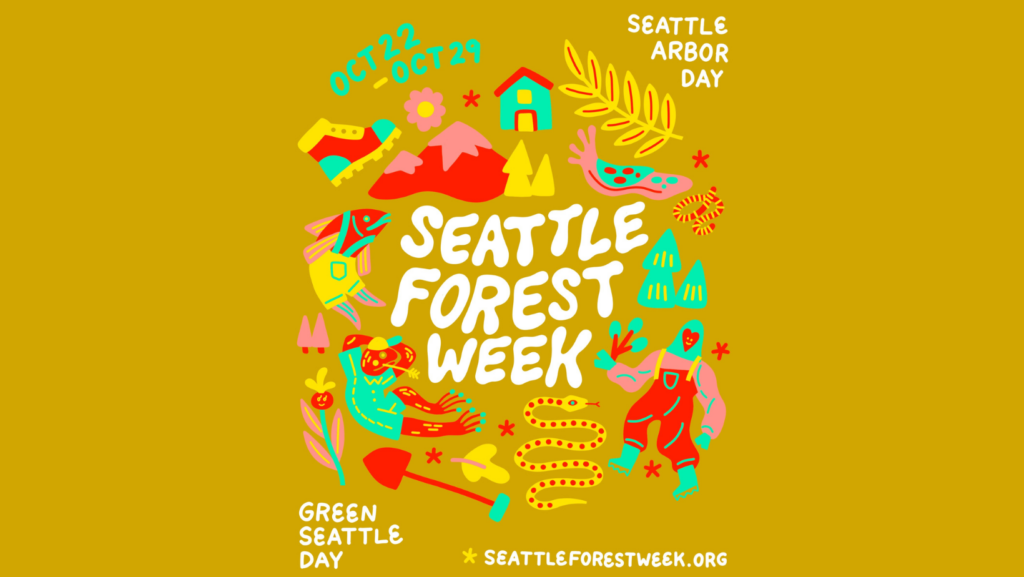 The 2nd Annual Seattle Forest Week was filled with celebratory events all about Seattle's urban forest. Community organizations throughout the City of Seattle hosted free events for community members to get involved and connect in restoration activities that equally uplift our communities and the natural areas that surround them. In honor of the 17th year anniversary of Green Seattle Partnership, this year's highly anticipated Green Seattle Day was held on 17 locations throughout the city with an overall success and amazing turnout!
---
Green Seattle Day
After an exceptionally hot and dry summer that lasted well into autumn, we were so fortunate to receive some much-needed rain to set our planting sites up for success! And just like that, we had a beautiful and crisp fall day that brought over 450 community members and partner organization staff together to plant 3,261 new trees, shrubs, and ground covers. These plants will continue to grow and sustain our healthy green future that will benefit our communities for years to come!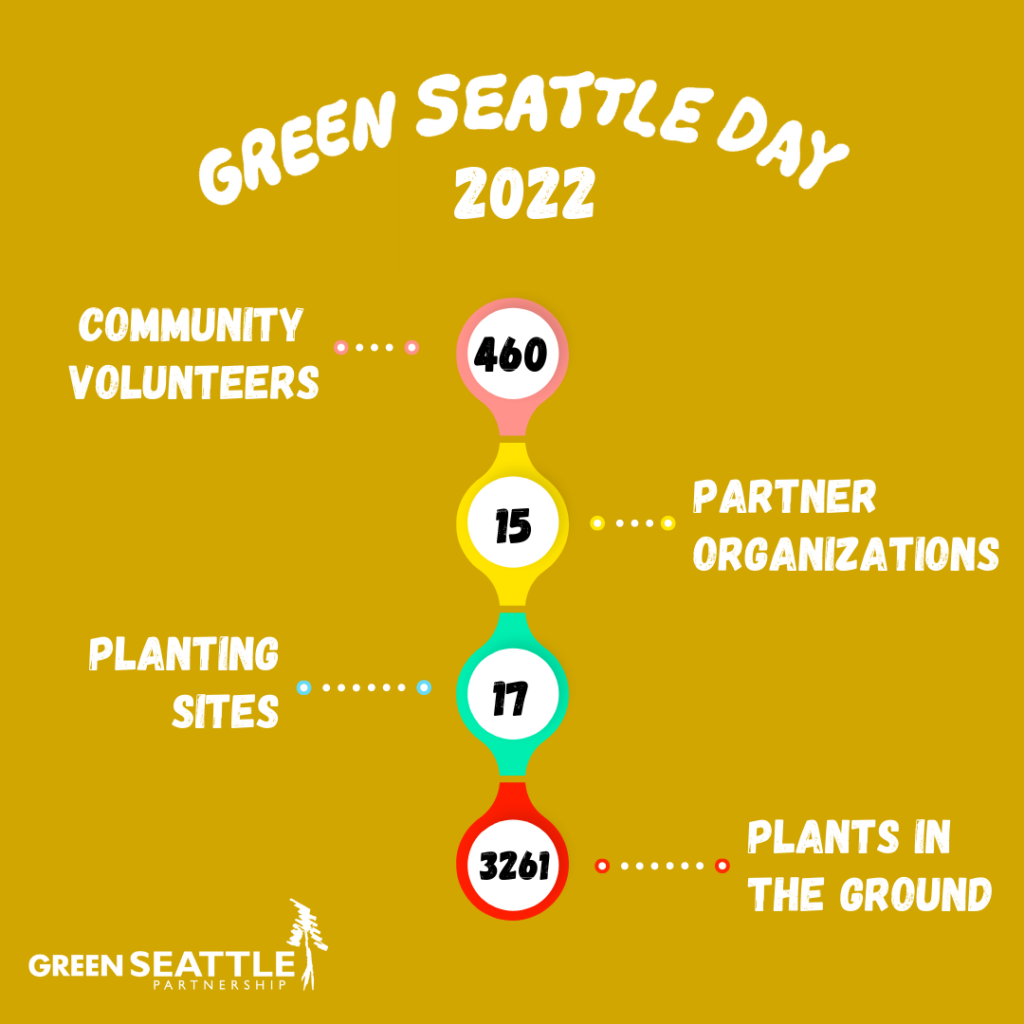 Cheasty Greenspace
29 participants planted 100 plants.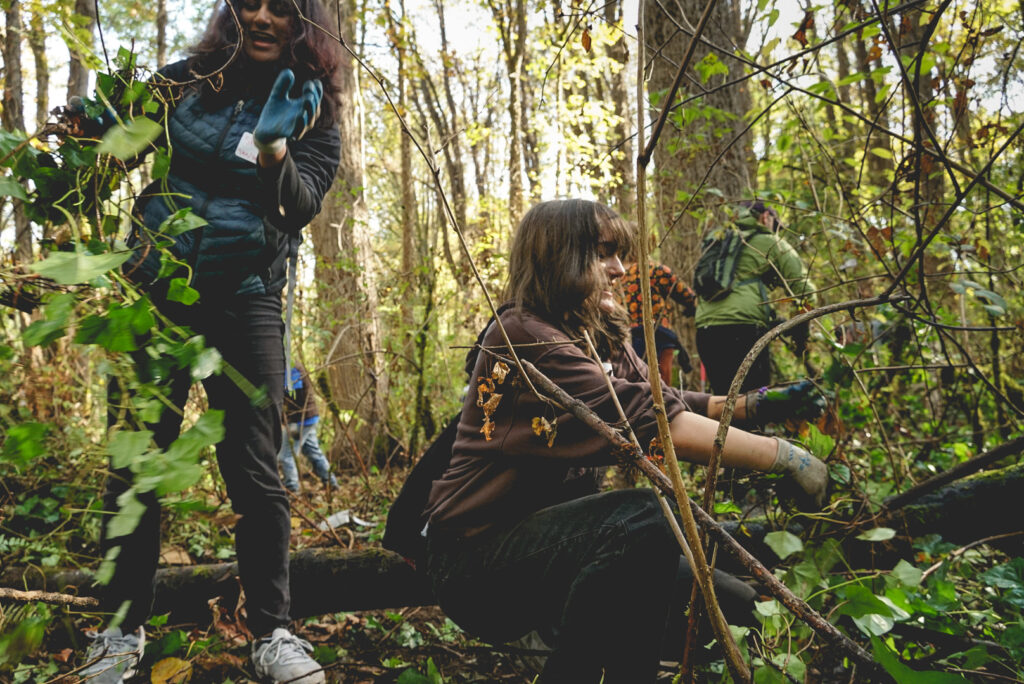 Lakeridge Park
31 participants planted 33 plants.
Harrison Ridge Greenbelt
14 participants planted 70 plants.
Rainier Beach Urban Farm & Wetland with Tilth Alliance
125 community members attended, and 50 participants planted 152 plants.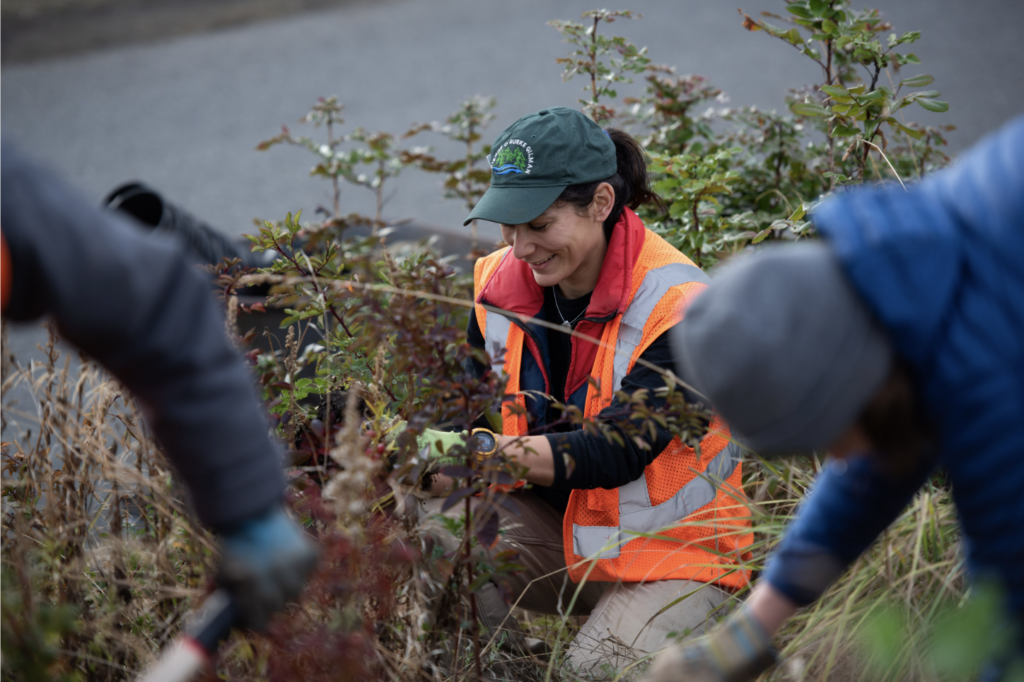 Discovery Park with Mountains to Sound Greenway
19 participants planted 192 plants.
North Genesee Park with O'Dea High School
24 participants planted 125 plants.
South Genesee Park with O'Dea High School
28 participants planted 88 plants.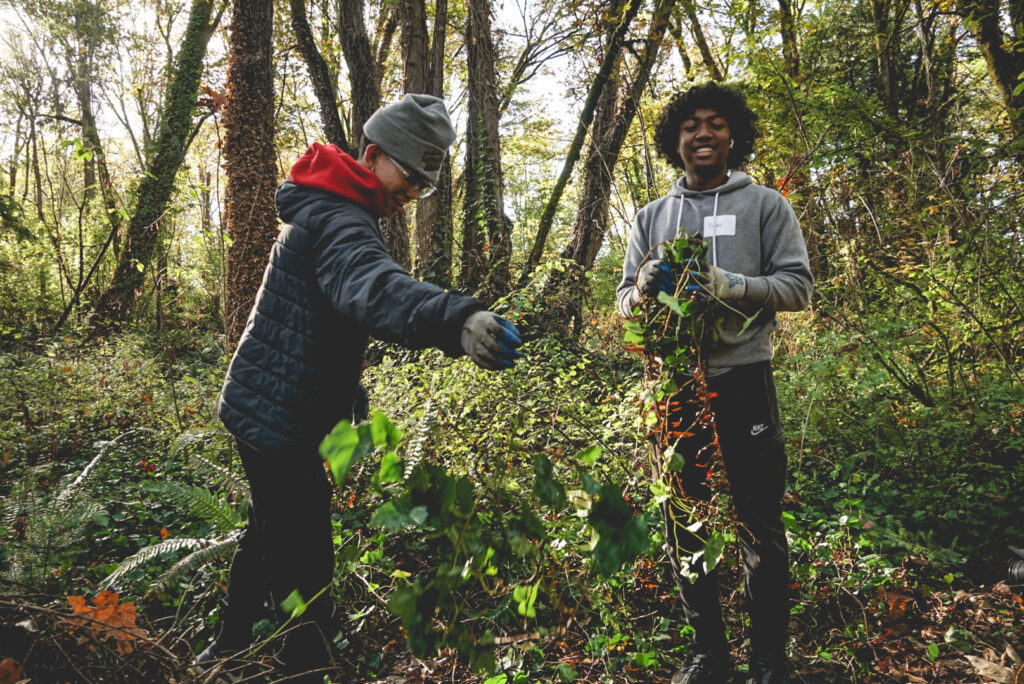 Magnuson Park
24 participants planted 185 plants: View pictures here!
Lincoln Park
50 participants planted 326 plants.
While we worked, we were treated to acoustic music by three West Seattle High School from the band The Potholes: View video stream here!
Learn More about Friends of Lincoln Park.
Harrison Ridge Greenbelt
14 participants planted 70 plants.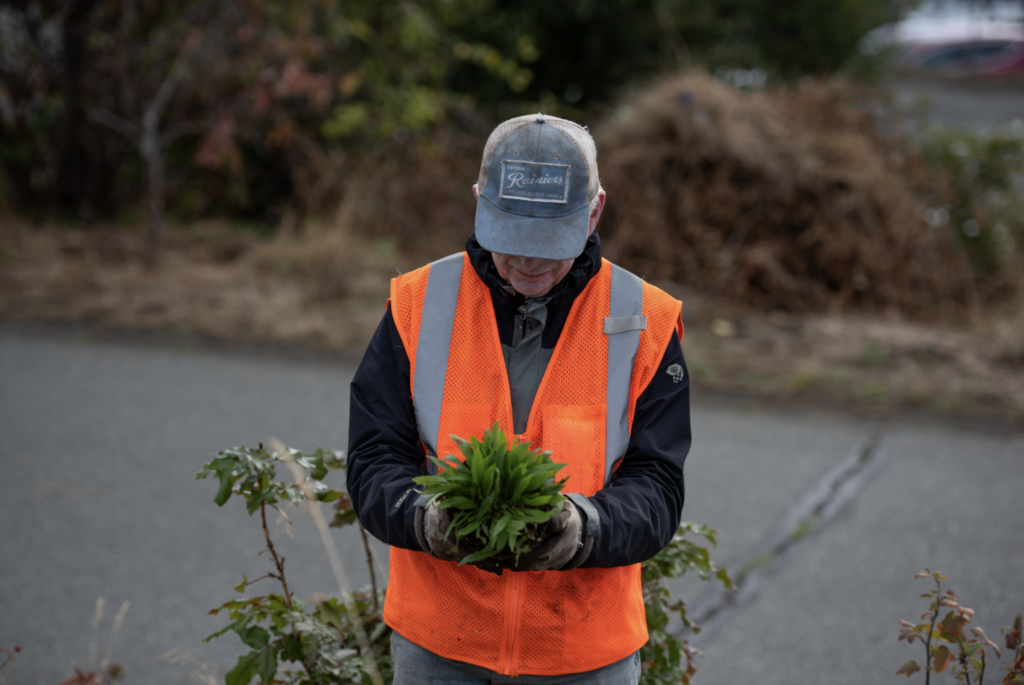 Colman Park with Student Conservation Association
13 participants planted 90 plants.
Westcrest Park with Dirt Corps
20 participants planted 400 plants.
North Beach Park
21 participants planted 45 plants: View pictures here!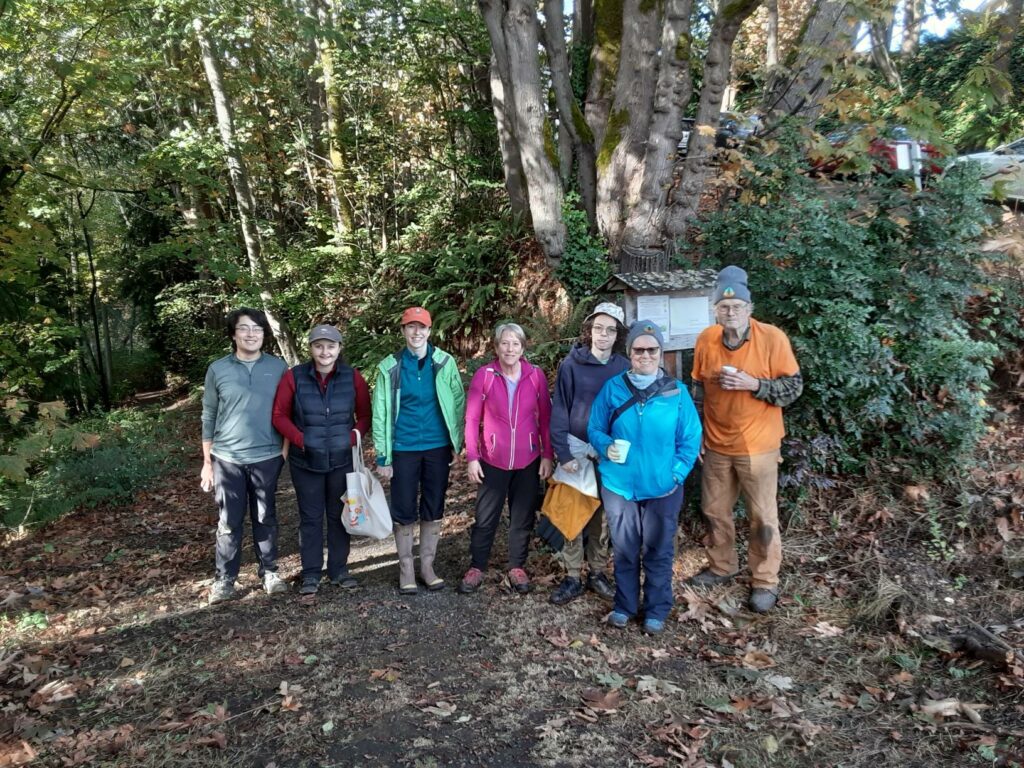 Seward Park with Seward Park Audubon Center
26 participants planted 200 plants: View pictures here!
Daybreak Star with Na'ah Illahee Fund
39 participants planted 169 plants.
Pigeon Point with DNDA Nature Consortium
13 participants planted 197 plants.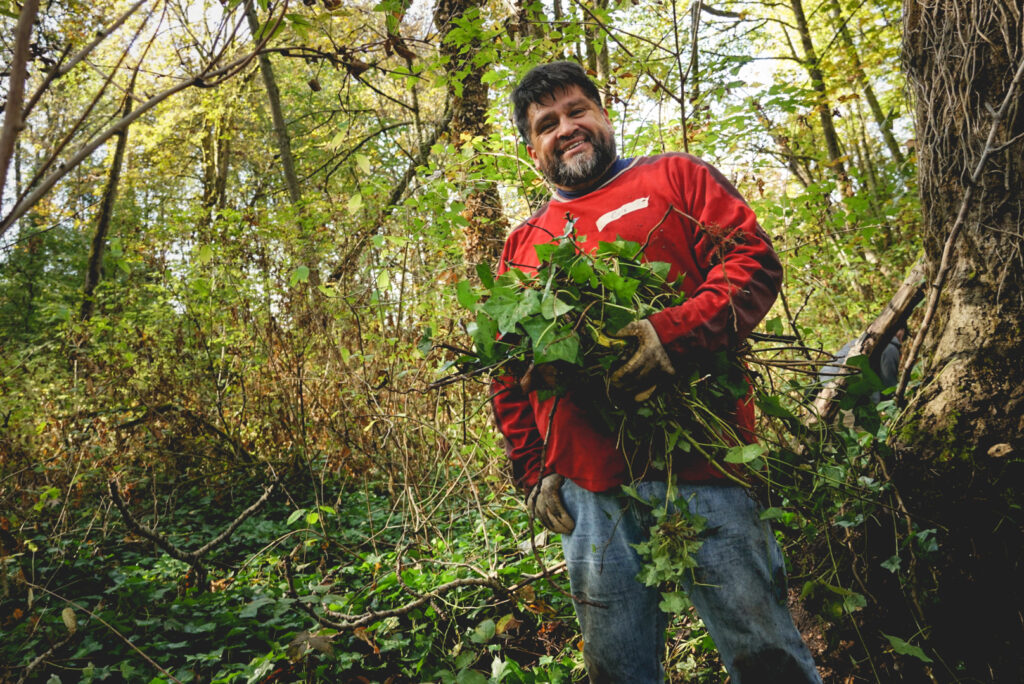 Burke-Gilman Trail
32 participants planted 650 plants: View pictures here!
Learn more about Friends of Burke-Gilman Trail.
Kubota Gardens Natural Area with Earth-Corps
27 participants planted 140 plants: View pictures here!
---
Seattle Forest Week Events
Leading up to Green Seattle Day on October 29th, we held our second annual Seattle Forest Week beginning October 22nd that featured a whole week of events dedicated to the celebration of our urban forests! We hosted opportunities to join in on planting, forest bathing, bird & plant walks, education, and sharing how to shape what future participation can look like. Learn more about these community events below!
Connecting to Longfellow Creek with Delridge Neighborhood Development Association
DNDA hosted a restoration volunteer event at Pigeon Point Park located in the West Duwamish Greenbelt. A team of 13 volunteers joined in planting native trees, shrubs, and ground covers successfully installing 197 plants total! It turned out to be a beautiful sunny day, perfect for working out in the forest, with many thanks to all of the volunteers who came out to plant and helped make the event a thriving success!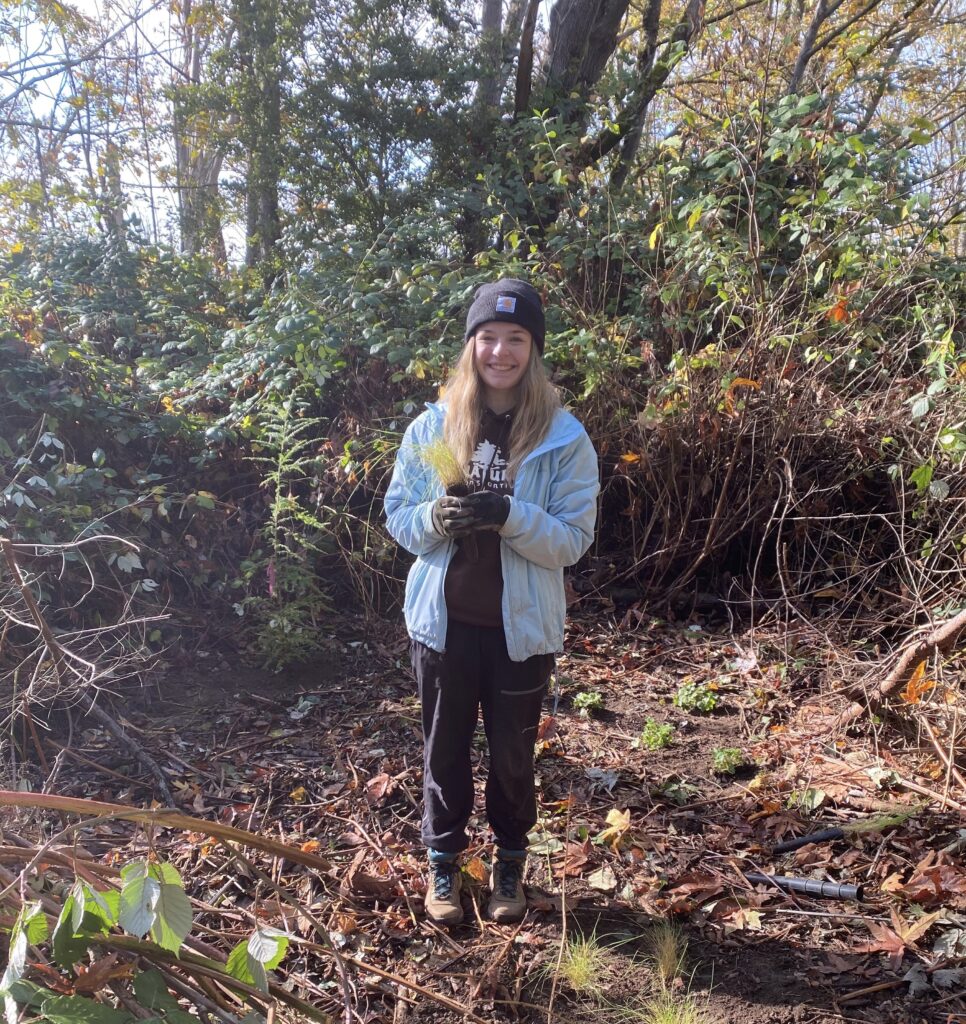 Tree Hugging Experience with Vicki Basta
Imagine being at the beautiful Ravenna Park, guided through mindful observation of trees, such as their branches, bark, and roots. Notice what arises within you while connecting to trees through hugging.
Following, you are invited to share how this experience has shifted your well-being and your connection to trees. Feel free to gather materials that have fallen on the ground, such as pinecones, leaves and branches to create a group mandala.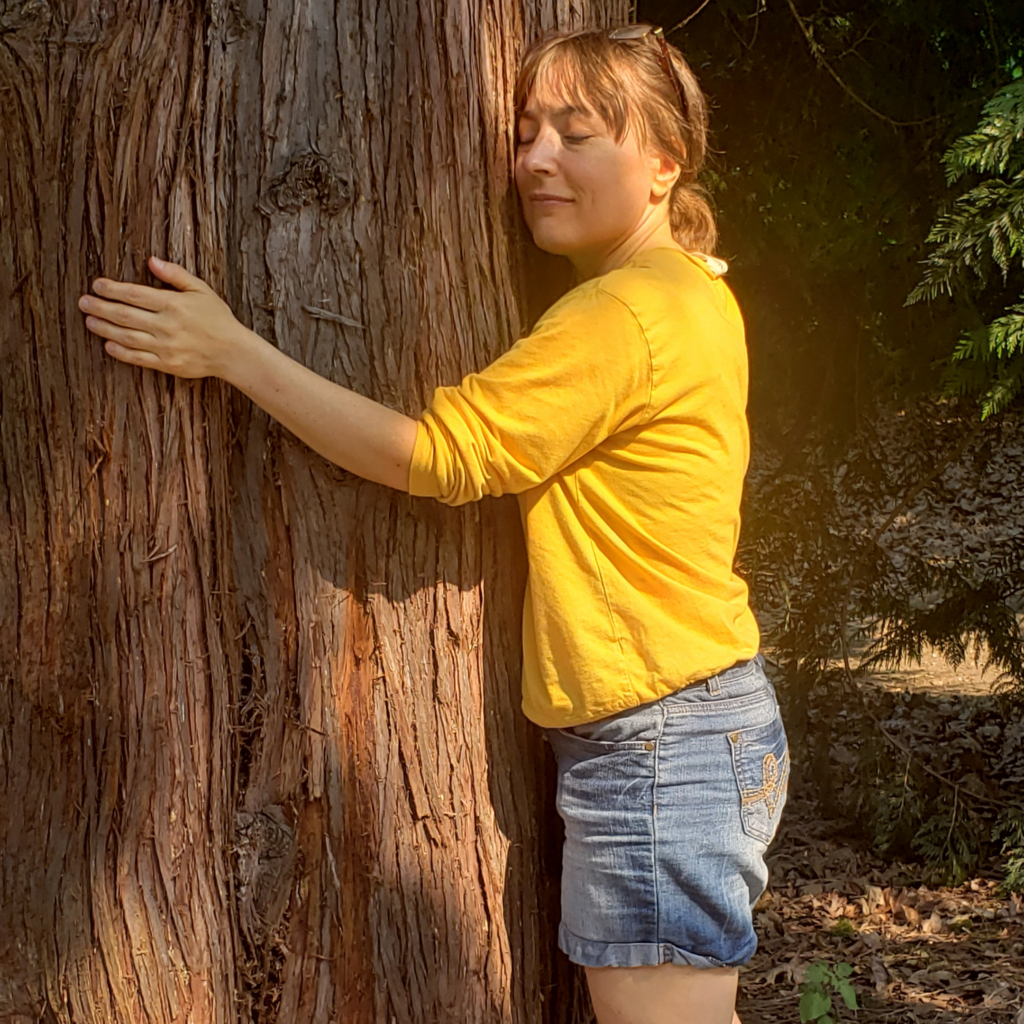 Intertwined: Forest and Sea at Discovery Park with Sea Potential
The Intertwined: Forest and Sea walk was a beautiful space to be, to share, and to be curious! The day started off with the reflection question: What characteristics of forest or beach would you say reflects your mood today? Our community members reflections ranged from light shining through a forest canopy to the wind on the surface of the water. Following, participants then traveled along the shoreline through the in-between of forest and ocean to explore how the two mistakenly separate ecosystems connected with each other. The walk lasted two hours and ended in heavy rains, but everyone enjoyed their time together, and all left with smiles on their faces!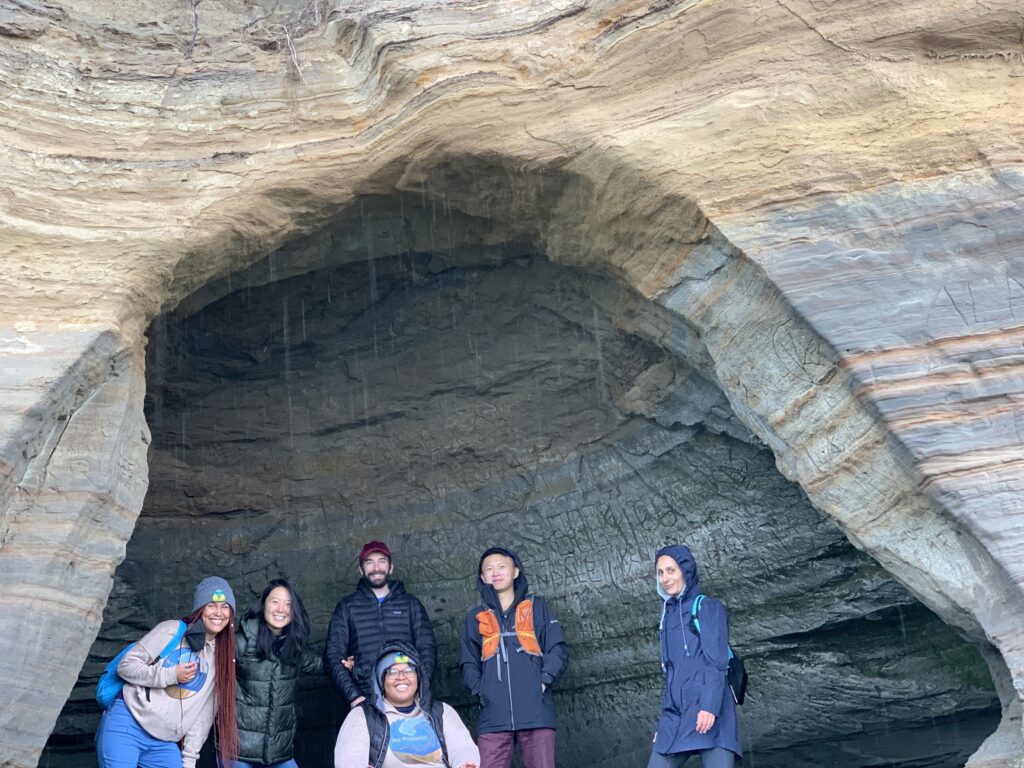 Seattle Arbor Day at Be'er Sheva Park with Trees for Seattle
The Seattle Arbor Day celebration kicked off at Beer Shiva Park where several trees were planted and a host of GSP partners had booths and displays exhibited for community members to explore. We were even so fortunate to have Ed Dominguez lead a bird walk exploring birds and their habitats in the surrounding area!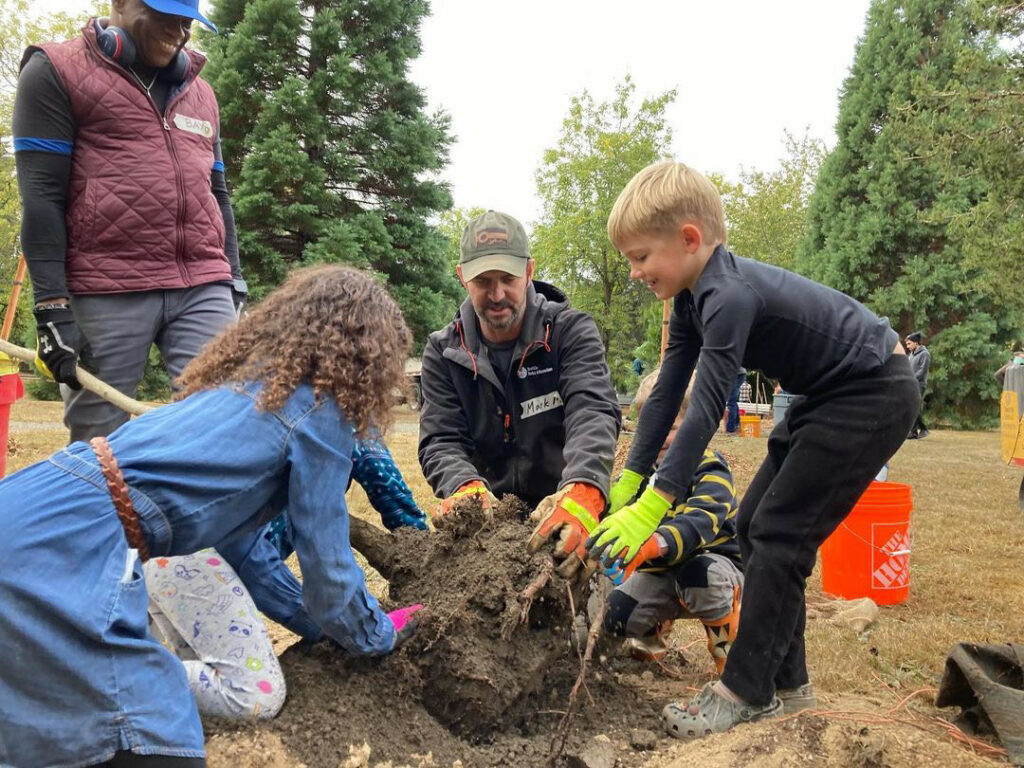 Instagram Live: Fall Crafts with Green Seattle AmeriCorps Members
Fall Crafts centered on a mindful, empowered, connected way to create with nature in your local park or own backyard!
The Green Seattle team spent the morning in one of Seattle's most iconic and majestic green spaces, Discovery Park, to invite the Green Seattle Partnership online community to get inspired and creative with the autumn foliage in their everyday.
The event streamed LIVE on Instagram, as natural materials were collected, and then transformed into an earth alter to symbolize our innate connection to the earth and the presence one can feel by the beauty of the natural world: view video stream here!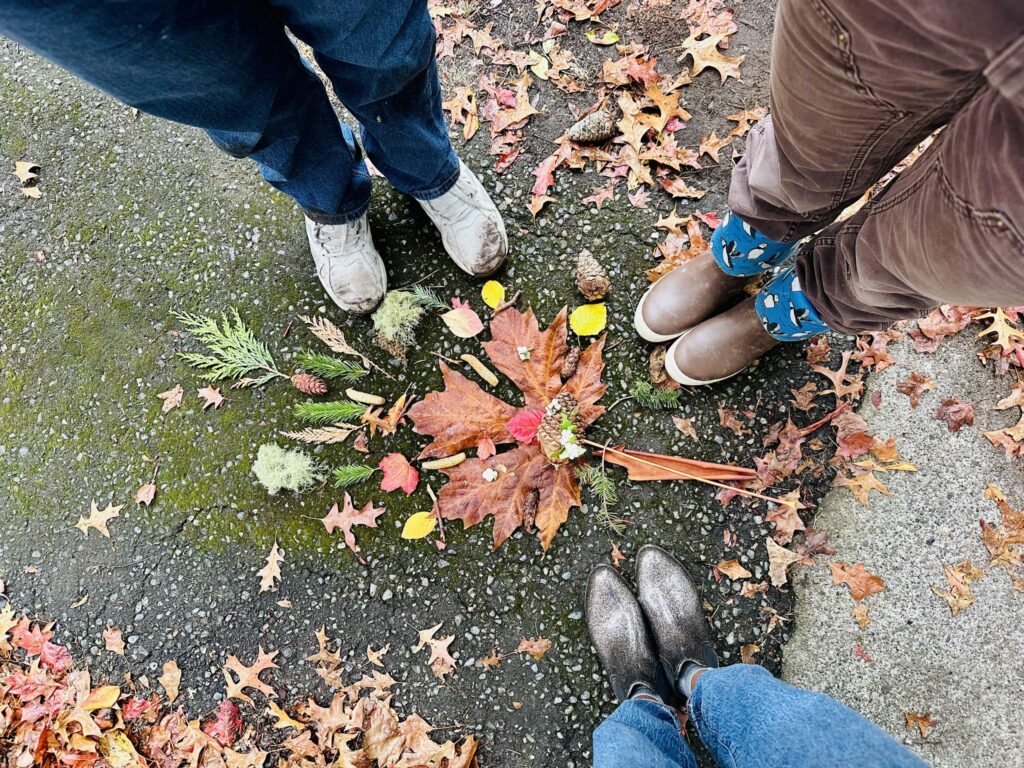 Tree Walk with Mountains to Sound Greenway
Tree Tour with Freeway Park Association
The Freeway Park Association gathered 11 attendees who explored the park learning about the various trees that make up Freeway Park's natural canopy. This event elevated the awareness and importance of urban forests to the community, and the unique land use patterns that make up Freeway Park.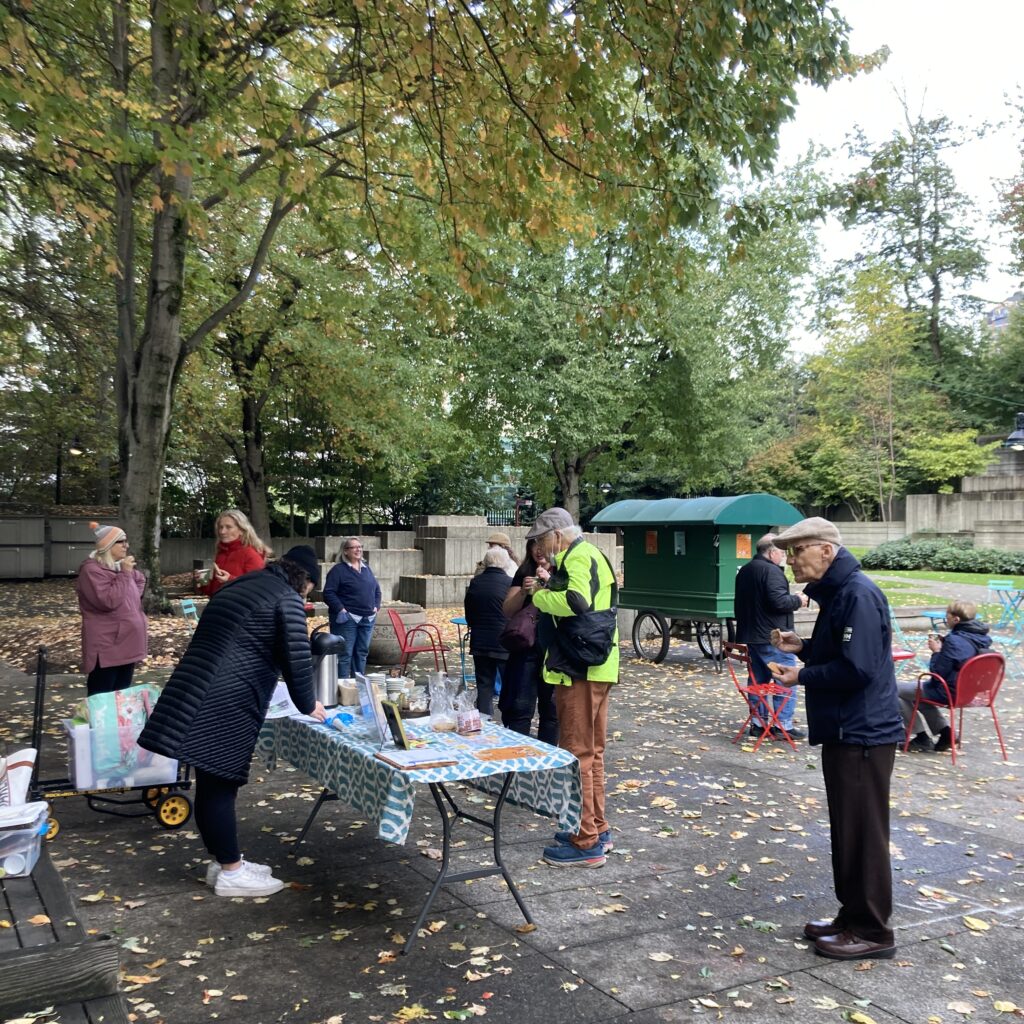 Western Red Cedar with Valerie Segrist and Seward Park Audubon
Our friends at Seward Park Audubon hosted an event at The Royal Room in Columbia City featuring Valerie Segrest of the Muckleshoot tribe who spoke on the significance of Western Red Cedar, and its importance to the Coast Salish peoples.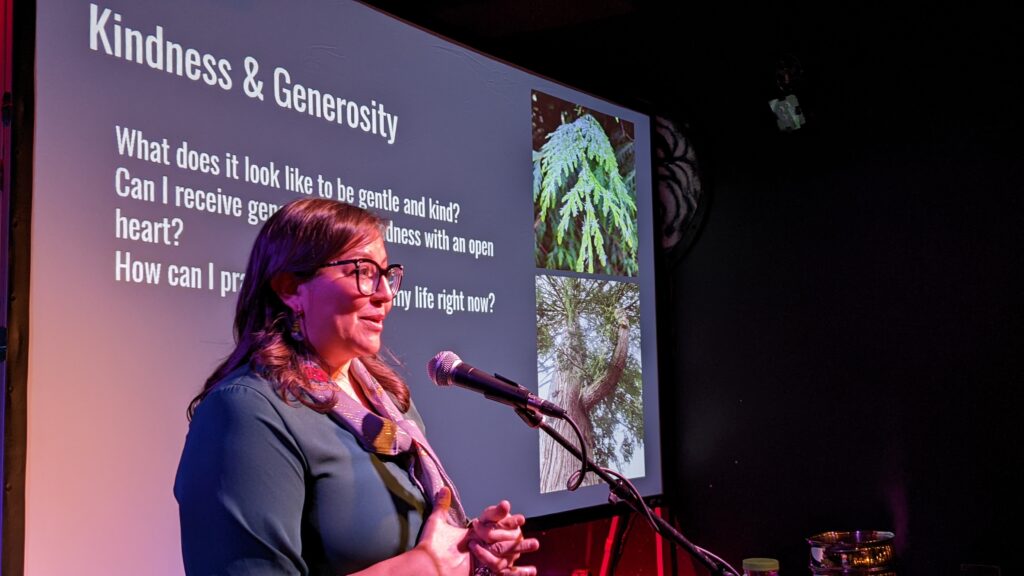 Forests in Cities: A National Perspective of the Management and Care of Urban Natural Areas
Deputy Director of Conservation Science at the Natural Areas Conservancy, Clara Pregitzer, led a conversation on how natural areas account for the majority of urban parkland in the U.S, however, this type of parkland is not well described, or understood at a national scale. With leading research from The Natural Areas Conservancy that has worked with 17-U.S. cities to form the Forests in Cities Network, awareness was raised on how Seattle has been a leader in this network and contributed case studies and lessons learned from local efforts. Participants walked away with an overview of several resources developed by the network including a newly released Urban Silviculture Guide that connects rural forest practices to urban settings.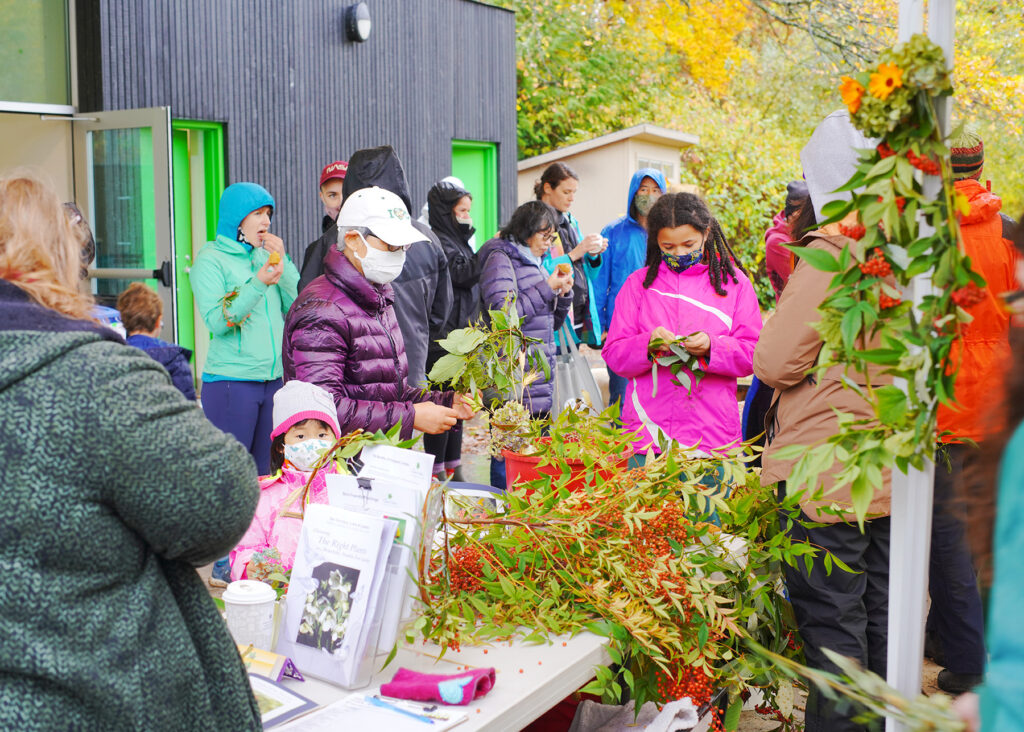 ---
THANK YOU!
On behalf of Green Seattle Partnership we would like to thank all the local nonprofits, community members, and city members who supported Seattle Forest Week, and together let us continue to support Seattle's forests and our communities.
Thank you to our event leads, volunteer photographers, city staff, and everyone who joined during Seattle Forest Week and Green Seattle Day!
We hope you can continue to work together with us to restore and grow our local urban forest and connect to nature in the city. Green Seattle Day is just the beginning of the planting season for this year. We encourage you to explore all that Seattle's forests has to offer and join another planting event! View and Register for events at here!