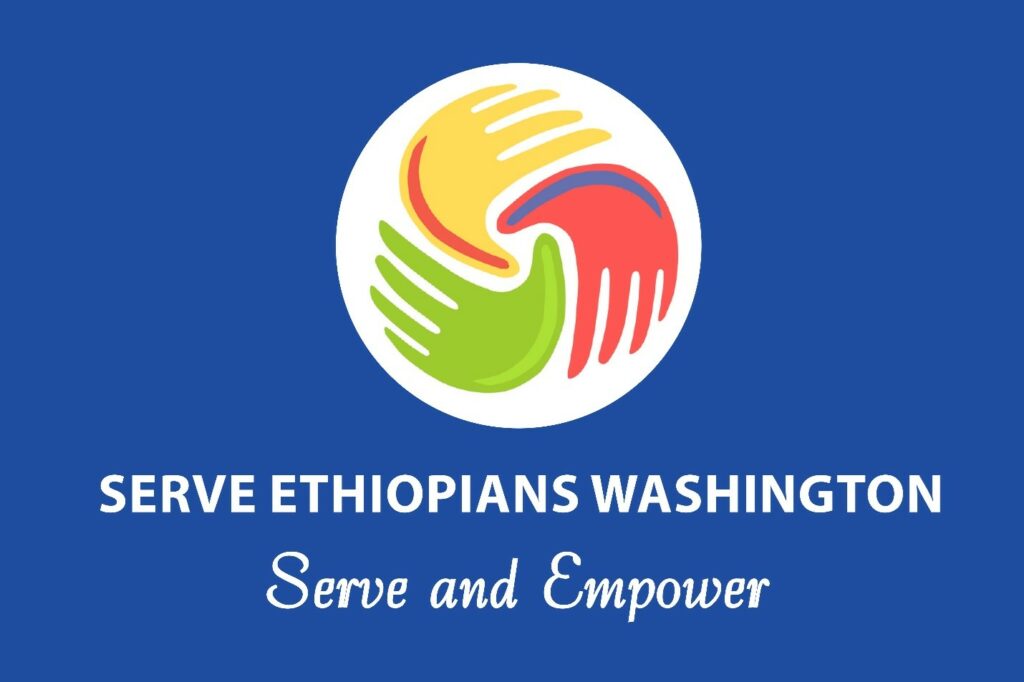 For this month, GSP blog is highlighting the work of one of our partners, Serve Ethiopians Washington (SEWA). Read on to learn more from their team about the crucial work SEWA does for King County's BIPOC communities, including environmental restoration and sustainability programs. 
SEWA is a 501 (c) 3 non-profit founded as a community response to the devastating impact of the COVID-19 on East African American refugee and immigrant communities in King County. Our mission is to serve and empower East African immigrants as well as other historically disadvantaged groups in King County through community services, education, advocacy, and development of resources. SEWA envisions a strong vibrant East African refugee and immigrant community to be an integral part of Washington's society.  
SEWA is committed to serving historically underserved King County BIPOC communities who are furthest from opportunity through its different programs that include Basic Needs Resources for Children and Families, Work Force Development, Environmental Sustainability, Youth Development, and Social Programs for Seniors. SEWA partners with a wide range of dedicated and expert community partners such as City of Seattle Environmental Justice Fund, Port of Seattle, South King County Community Impact Fund (Environmental Grants Program and Economic Recovery Fund), King County DCHS, Public Health Seattle & King County, HealthierHere, Airport Jobs – Airport University, and other BIPOC led community-based organizations. 
Through these partnerships, SEWA has provided crucial rental assistance, distributed basic needs resources for children and families, provided linguistically appropriate education to improve COVID-19 health literacy, distributed COVID-19 protection supplies for underserved communities and faith-based organizations, as well as introduced culturally relevant awareness that advances environmental justice in South Seattle's low-income and disadvantaged neighborhoods.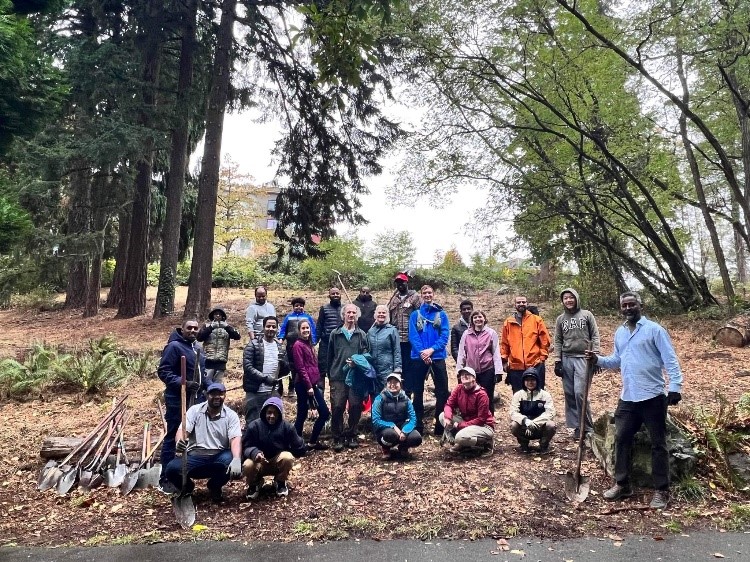 In its Environmental Sustainability Program area, SEWA works with the City of Seattle Environmental Justice Fund to raise awareness about environmental justice issues affecting the East African and other BIPOC communities in South Seattle through outreach activities. The project included the issue of indoor/outdoor air quality, health impacts, and sought to identify community priority areas within the environmental justice movement.  
SEWA also works in park and urban forest restoration. Funded by the Port of Seattle Environmental Grants Program, we are successfully removing invasive species and reintroducing native plants to effectively restore well-utilized park and urban forest areas in Angle Lake Park of SeaTac, Washington.  
In 2023 SEWA partnered with Green Seattle Partnership (GSP) on a new project that advances environmental conservation by targeting protection of the environment around the Rainier Beach neighborhood. The focus of this project is Be'er Sheva park and wetlands through urban forest restoration which includes removal of invasive species, planting of native trees and shrubs, regularly scheduled neighborhood clean-up, and building community capacity through educational events raising awareness on local environmental protection. 
Further Reading: 
Volunteer at SEWA to further their mission and work | Serve Ethiopians WA