"Life's most persistent and urgent question is: 'What are you doing to help others?'"

– Dr. Martin Luther King, Jr.
This year, make MLK a day on, not a day off, by volunteering with the Green Seattle Partnership! Help to move us toward Dr. Martin Luther King Jr.'s vision of a beloved community by getting outside and giving back to one of your favorite Seattle Parks. Check out the list of events below to find a chance to get out into your community, meet your neighbors, and connect with your local greenspaces.
MLK Day Events – Monday, January 15th
Click on the event to see details and sign up!
Burke Gilman Trail – EVENT FULL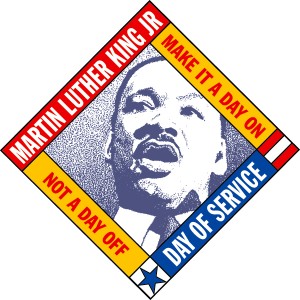 East Duwamish Greenspace, S. Chicago St. – 1pm-4pm
Fairmount Playground -10am-1pm
Rainier Beach Urban Farm and Wetland – 10am-1pm
West Kubota Gardens Natural Area – 10am-1:30pm
Not Around?
If you can't make it out to any of our events on MLK Day, don't fret! We have plenty of opportunities to get out and volunteer the weekend before. Check out the list of events below.
Saturday, January 13th
Golden Gardens Park – 9am-12pm
Kiwanis Memorial Preserve Park – 9:30am-1:30pm
Maple Wood Playfield – 10am-2pm
Pritchard Island Beach – 10am-2pm
St. Marks Greenbelt – 10am-2pm
Sunday, January 14th
Martha Washington Park – 10am-2pm