Governor Inslee has again proclaimed February 24 – March 2 of 2019 to be Washington Invasive Species Awareness Week. There are all sorts of problematic invasive species in Washington, including insects, disease pathogens, and plants. One of the core elements of our mission at the Green Seattle Partnership is to remove invasive plants as the first step in forest restoration. 
If you've volunteered with the Green Seattle Partnership, you've likely dabbled in invasive species removal, and many of you are expert invasive removers. We know how frustrating invasive plants can be. But we also know how satisfying it is to stand back and look at a site freshly exposed, free of English ivy, Himalayan blackberry, morning glory, or whatever beast used to lie there, full of potential, ready to be restored to greatness. 
To celebrate a whole partnership's worth of work to remove invasive weeds in Seattle we made Invasive Species Bingo! If you have a bingo

email it

 to us for a prize!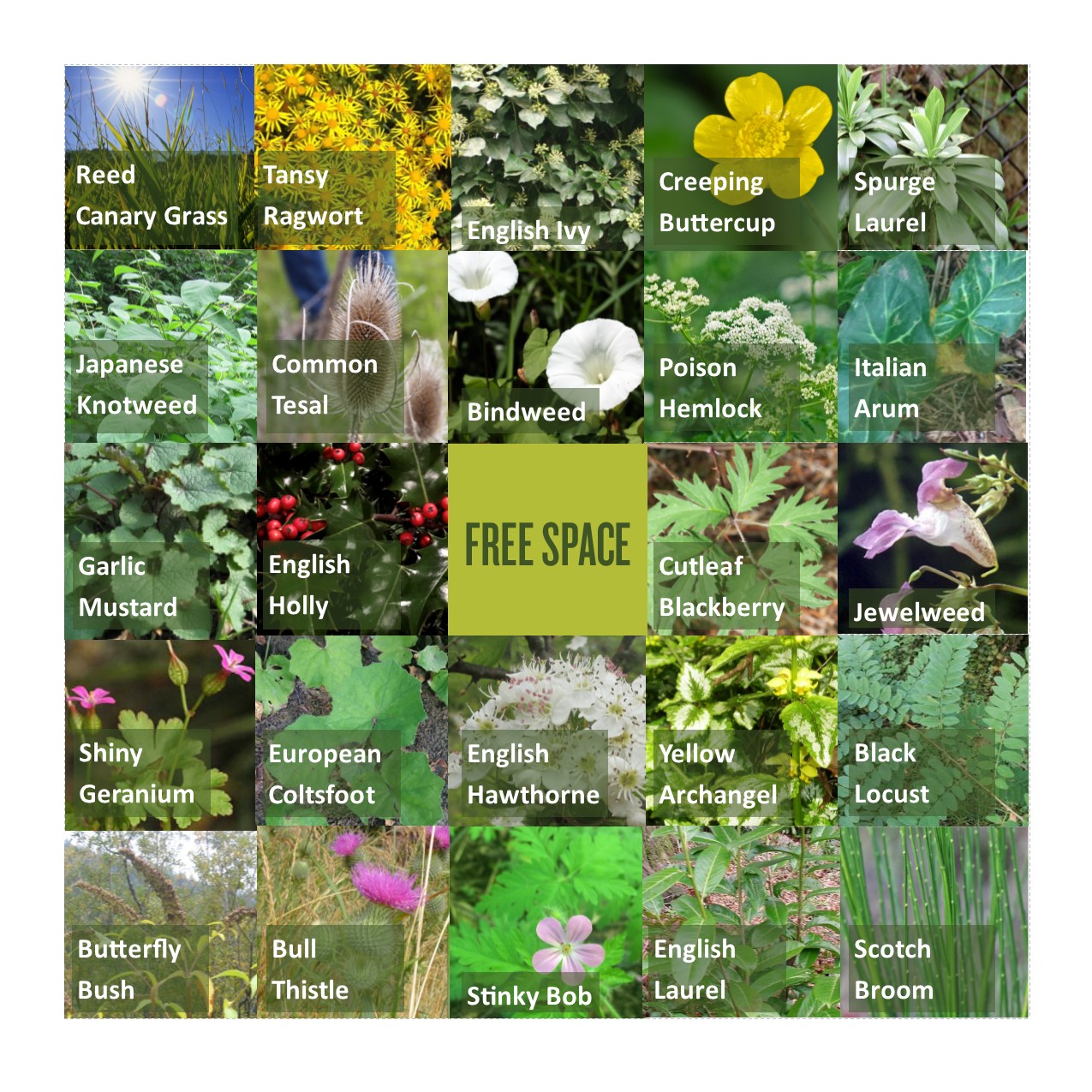 Mark the spaces for each invasive plant you've helped to remove. Did you get a bingo? Email us your bingo with your best removal story for a free GSP beanie, sticker, or patch (your choice!)