Green Seattle Day, It's Official
November 2nd, 2019 – the sun was shining, the air was crisp, and the parks were full! Green Seattle Day 2019 boasted the most gorgeous weather anyone there could remember. Not only was this year a smashing success, it was the first time Green Seattle Day has been officially proclaimed by the mayor! Thanks to the support of our TREE-MENDOUS volunteers and partners we were able to plant a new generation in Seattle's urban forests.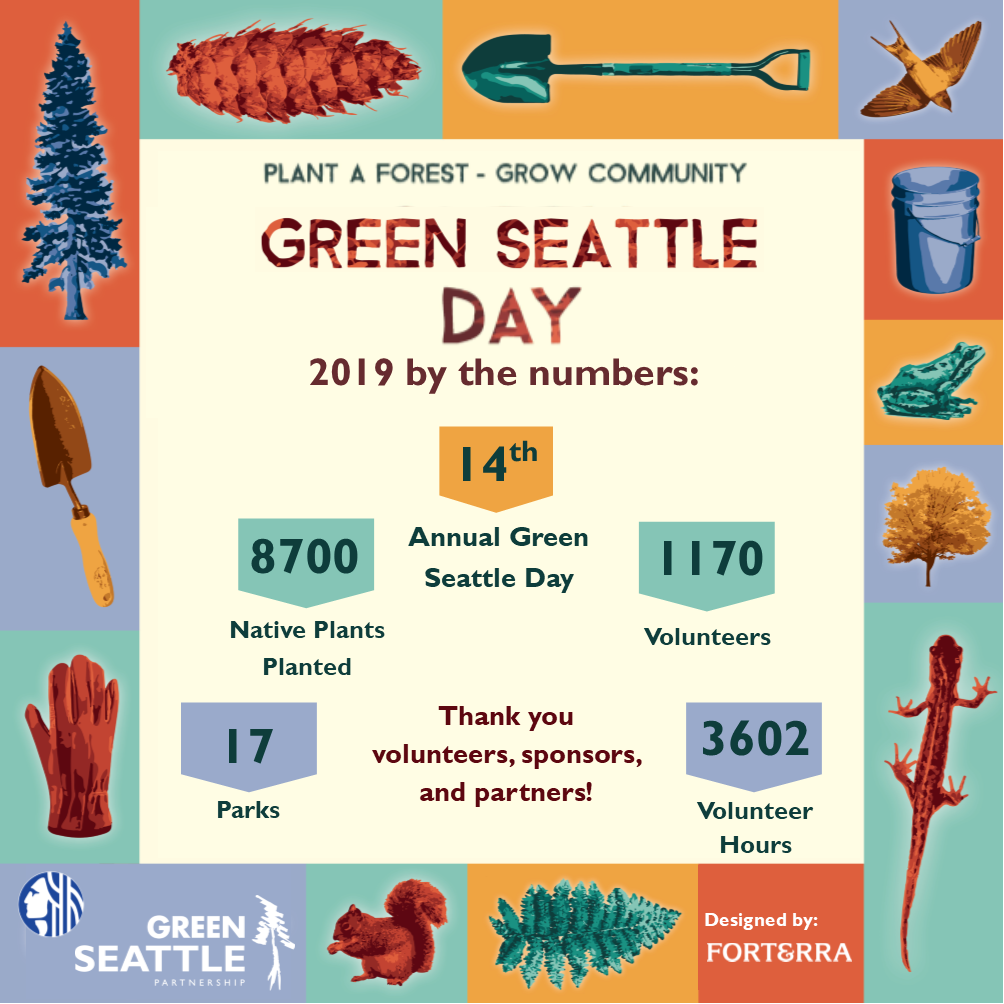 Shining Sun, Smiling Faces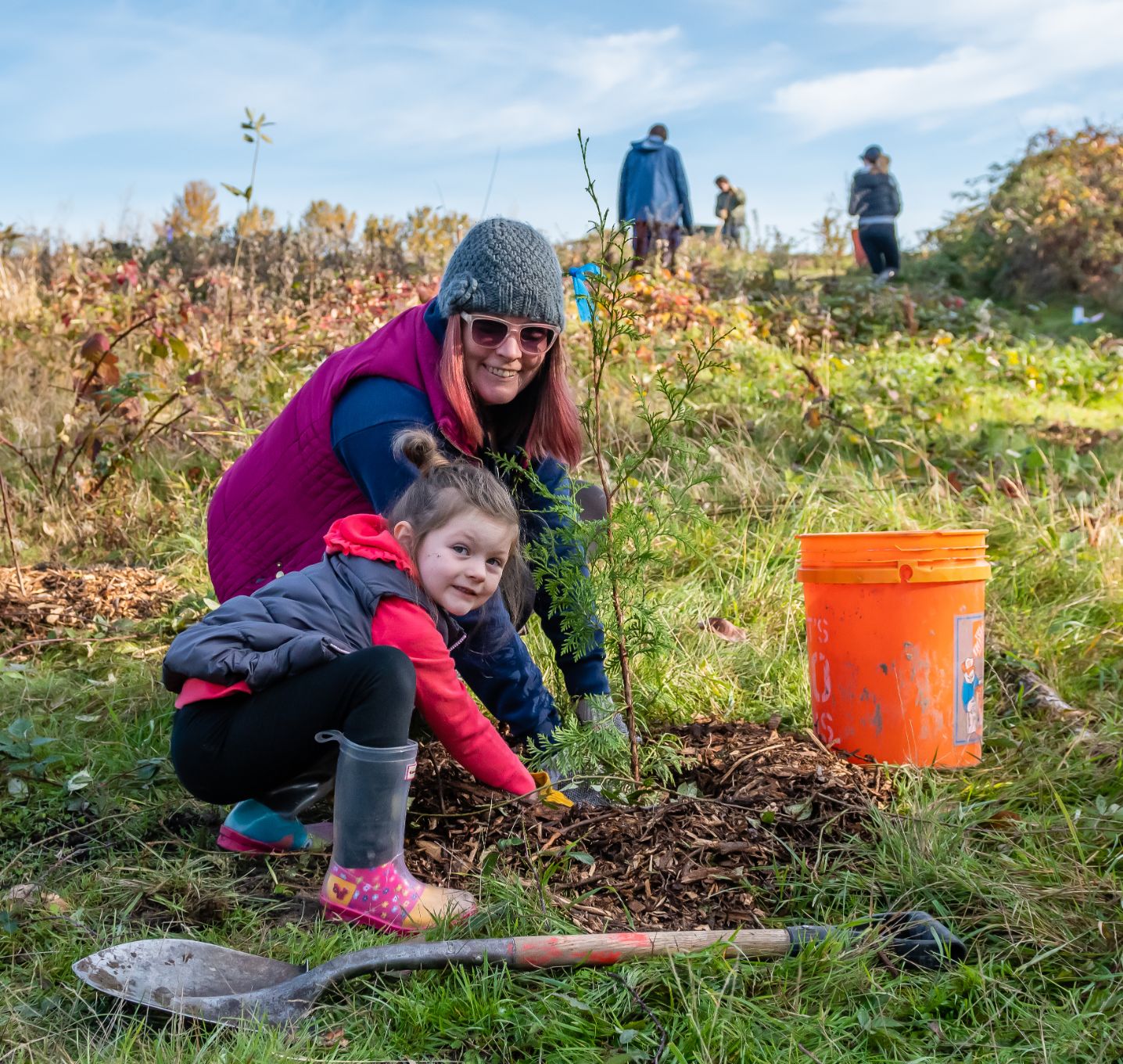 Each year we look forward to flipping through all the Green Seattle Day photos. It's wonderful to see a community so supportive of healthy forests! To see all the photos from Green Seattle Day 2019, visit our Facebook page. Here you will find an album dedicated to each of the 17 parks. 
We would like to extend a special thank you to our volunteer photographers: Christine Stephens, Jim Avery, Andy Watson, Harvey Mueller, and Chris Teodoro, and to the partner organizations who captured so many special moments from the day: DIRTCorps, Seattle Green Families, and Forterra. 
Just where are these 8,700 new plants?
Beaver Pond Natural Area: 425 plants
Burke Gilman Trail: 671 plants
Cheasty Greenspace: 200 plants
Discovery Park: 700 plants
East Duwamish Greenbelt: 124 plants
Genessee Park: 589 plants
Interlaken Park: 510 plants
Lewis Park: 590 plants
Lincoln Park: 400 plants
Magnuson Park: 295 plants
Maple Wood Playfield: 400 plants
Northacres Park: 276 plants
Pigeon Point: 632 plants
Rainier Beach Urban Farm and Wetlands: 500 plants
Westcrest Park: 1240 plants (wowee!)
Woodland Park: 700 plants
Share Your Story!
Green Seattle Day is such a wonderful celebration of community, parks, and forests. And, it can be a great way to take some responsibility for the future of our planet. By planting the next generation of Seattle's forests, we're helping future generations of people.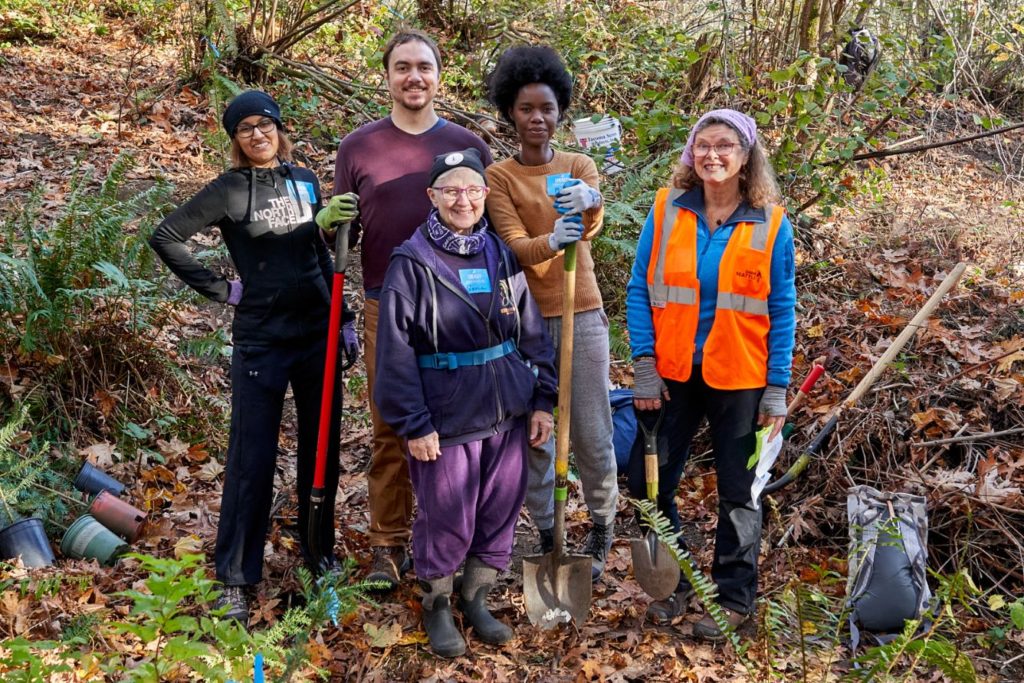 If you would like to share your story about why you came out to volunteer with us this year, we would love to hear from you! We created an extremely brief survey that will only take two minutes of your time to give us your feedback on what inspired you to volunteer, and to ultimately help us gain more insight into how we can better engage volunteers in the future!
Remember that we host volunteer events all year round, and we can always use your help. Our events calendar is posted on our website, so come out again and keep that Green Seattle Day energy going!

From the bottom of our hearts, THANK YOU for being a part of this long lasting partnership. Slowly but surely we are restoring the Urban Forests of Seattle. Whether you are a partner, a sponsor, or a volunteer, we are eternally grateful!