Seattle's forests need volunteers to safeguard our favorite forested parks. Are you interested in leading your own forest restoration project, or joining an existing volunteer team that needs a boost? Then we want you to reserve some dates in advance of the 2016 Forest Steward Orientation!

Forest Stewards are dedicated volunteers who know that the more you put into a project, the more you get out. They receive special training (no experience necessary!) and resources from the Green Seattle Partnership to work on their own project in a park they care about. We offer something for just about everybody: big trees, lush understory, wooded trails, streamside forests, estuaries, and we even have some big patches of weeds! Just as important, being a Forest Steward offers a chance to meet new people, work with neighbors of all ages, stay healthy and active and connect with your community.
Years of volunteer contributions by community, school, business and employee groups have already made a big difference. The Green Seattle Partnership would never accomplish so much without the efforts of our all-star team of Forest Stewards as eyes, ears, and boots on the ground. Starting in 2016, we will support 100,000 hours of volunteer time in the forest every year – removing invasive plants, like Himalayan blackberries, English ivy and holly, then planting native plants to add variety to Seattle's forests. That is a LOT!
We are already gearing up for an orientation for new Forest Stewards to join this amazing program in late winter 2016. If making a big difference in your favorite forested park, and in your community, sounds good, here are a few things to do now:
Review the Forest Steward position description and decide if you can make the commitment by yourself or help another team of forest stewards;
Peruse the Green Seattle Partnership Reference Map and pick a forested park that you wish to steward and restore. The map highlights these natural areas where we work by multi-colored zones. Just about any park that isn't too steep or wet could benefit greatly from an infusion of dedicated volunteers.
Save the Date for February 20, 2016 for Orientation and March 12, 2016 for a Skills-Building Session, and then;
GET IN TOUCH with us via info@greenseattle.org and let us know what you decided AND/OR if you have any questions. Be sure to leave your phone number; staff will get back in touch to discuss the details.
In between now and February, there are some great opportunities to get involved: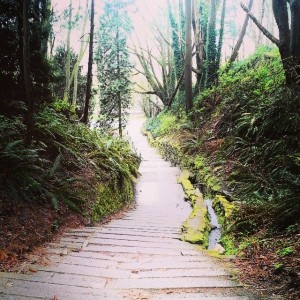 See you soon!