The following summarizes a recent workshop presented by Molly Duttry, Delridge Neighborhood Development Association (DNDA) Art Manager, who shared insights into how to bring accessible, community-based art activities to local parks and restoration events. You can find the full presentation here, and below.
DNDA's EcoArts program offers a unique interdisciplinary blend of arts and environmental education for youth and adults in King County. EcoArts classes foster discovery and creativity while connecting participants with the natural world and their communities by planning lessons that are inspired by, made from, or created in nature. The curriculums are designed to increase artistic skills, social competence, environmental awareness, and foster positive identity.
EcoArts programming can offer inspiration for Green Seattle Partnership Forest Stewards and Partners Organization interested in integrating art and nature. Sample projects include: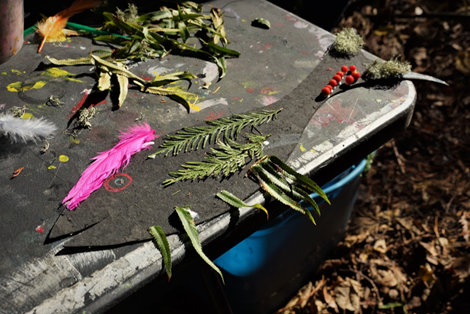 Planter Boxes
During a restoration event, youth and adult volunteers decorated planter boxes that were assembled ahead of time. Volunteers decorated them with paint, wire, tiles, glass, and found objects. Once they were painted, we installed them on the tool shed at Pigeon Point Park and filled them with native plants.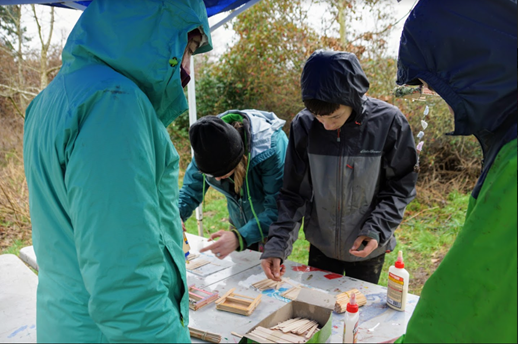 Wetland Mural Project
As part of Nature Consortium's Youth Education Program, participants learned about the local wetland ecosystem and worked with local artists to draw and paint creatures that live in the wetland. Students then painted their favorite wetland creature on a wood tile that will soon be installed at the Delridge Wetland Park tool shed.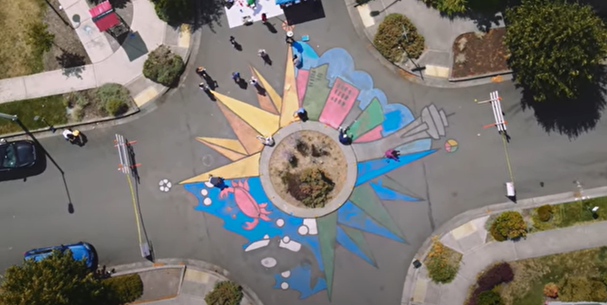 Art at GSP events
Salmon Project
Youth restoration volunteers worked with teaching artist Ari Glass to decorate their salmon, made from recycled cardboard, with materials found around the restoration site. Once students were finished embellishing their salmon, they shared stories of how their salmon traveled through the Pacific Northwest.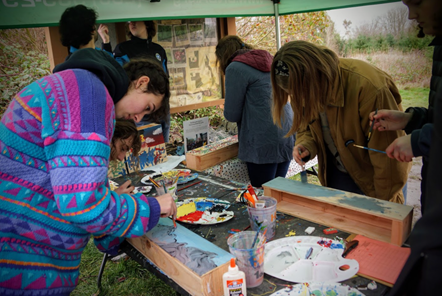 Bird Feeder
During another restoration event, participants made birdfeeders out of popsicle sticks, found objects, and plant material.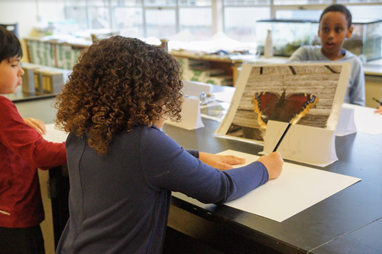 DNDA Mural Project
DNDA worked with local artist Amaranta Sandys to beautify spaces in High Point, New Holly, and Rainier Vista. All three murals were centered around nature and were designed and painted by local youth.
Bringing supplies is not always necessary; one of the best ways to engage participants with the local environment through art is by incorporating the environment itself. This could look like using plant materials to make a piece that will live and decompose in the park or incorporating found objects into a project.
It's also important to note that your art activity does not always have to be visually based. Movement, song, storytelling, and poetry are also elements you can incorporate with little to no supplies.
Giving ample work time is essential, as participants work at vastly different paces. Utilizing an art activity is also a great way to help participants unwind from an event, connect with other participants, and reflect on their day.
Finally, give time for reflection or storytelling. At the end of the activity ask participants to reflect on the project and the connections they made.
EcoArts Program Coordinator, Jackie, led GSP workshop participants through an art activity centered around the question: what type of tree would you be? Several participants shared their lovely drawings and the thoughts, feelings, and memories that came up in the process of drawing themselves as a tree. We heard some wonderful connections being made between self and the particular traits of the trees, their roots, and their environment. The activity was just one idea of how to bring a simple art activity to an event that requires no previous art skill and very few, accessible materials.
Molly and Jackie encourage participants to reach out to them at Molly@DNDA.org and EcoArts@dnda.org for any questions regarding project ideas, how to integrate art into nature events, or the logistics of planning and implementing projects.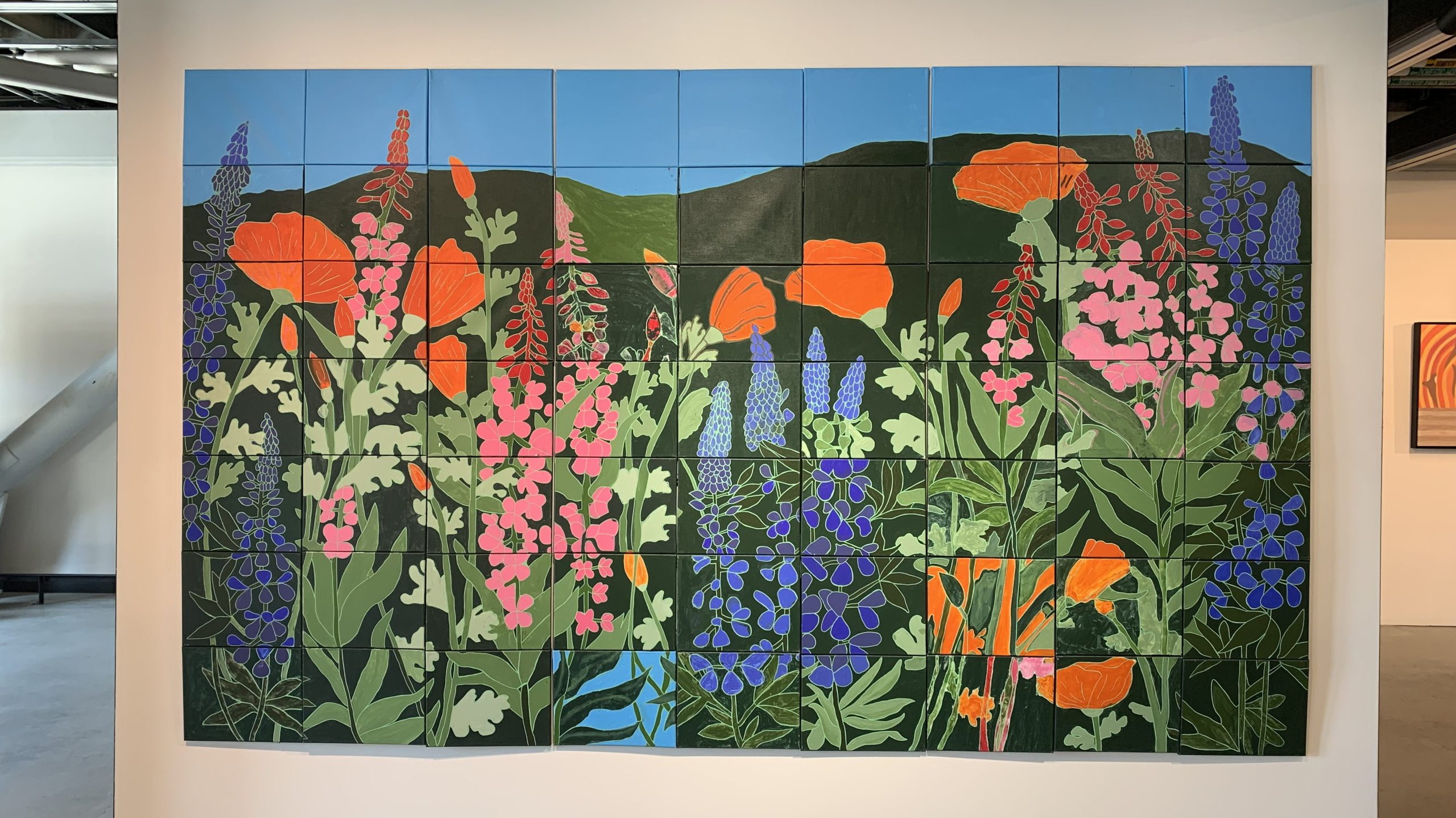 DNDA Community mural displayed at King Street Station