Attendance at habitat restoration events is typically dominated by people who are white, affluent, and/or retired. Although these events provide opportunities to connect with nature, there are a number of barriers for low-income and/or people of color to get involved — knowledge gaps, the opportunity cost of working a weekend job, and safety concerns, to name a few.
Fundamental changes to how we approach habitat restoration events are needed to make these outdoors activities more equitable. Over the years, ECOSS has advocated for and implemented compensation models, training and community outreach to make environmental stewardship more inclusive.
This year, ECOSS began working with Seattle Parks and Recreation and the Green Seattle Partnership to further assess community needs and interests around urban environmental stewardship. ECOSS recruited eight community leaders from Vietnamese, Filipino, Bhutanese, Burmese and Latinx communities for focus groups to learn about Green Seattle Partnerships, gather input on how to make stewardship more equitable and help co-create stewardship events. Thus, community members could influence the conversations around environmental stewardship at a broader scale than simply individual events.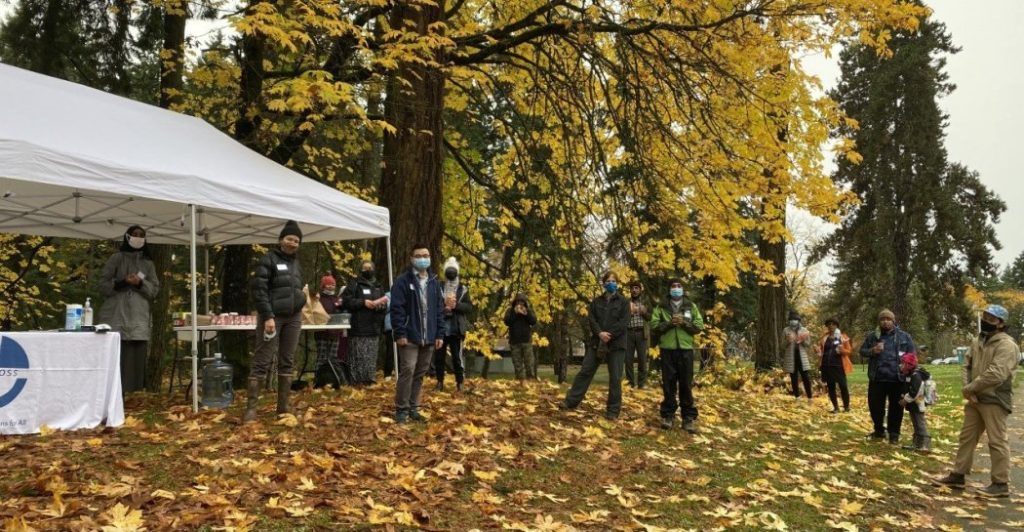 The year's work culminated at Seattle's Seward Park. ECOSS brought together 17 community members across Vietnamese, East African and Bhutanese/Nepalese communities for a planting event. In addition to showing people how to plant and mulch for different native plants, ECOSS provided food, hot beverages, and giveaways including: indoor/outdoor plants, tote bags, beanies, and $30 gift cards as thanks for their time and participation.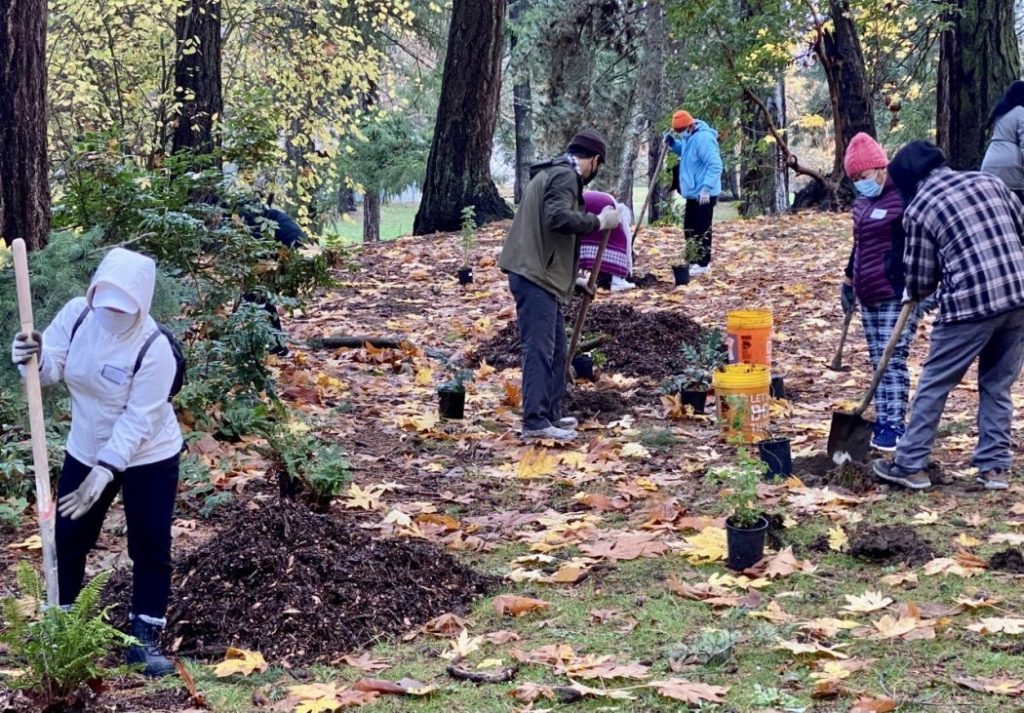 The focus group greatly supported the event's success. ECOSS learned which plants were culturally-relevant, what activities were of interest, and how ECOSS and the Green Seattle Partnership should recruit for the event. The preparation also affirmed that the volunteering mindset of the dominant stewardship model doesn't resonate for people who don't have the privileges of ample time and resources.
Habitat restoration can be an inclusive activity that resonates with different communities' connections with nature and stewardship. The key is in meeting underserved communities where they are.