Outreach & Communication Resources
Let's Get the Word Out!
The Green Seattle Partnership needs your help to get the word out! Media coverage of your events gets people out and helps Green Seattle Partnership accomplish our wider goals.  You can help us to:
Recruit volunteers
Reach potential funding sources for a

project

in your park or the Partnership at large
Educate the community about the importance of the Partnership's work and the importance of urban forests
Get recognition for all of your hard work!
On this page you'll be able to find: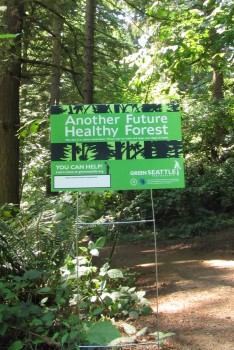 Future Healthy Forest
H-Stake Sign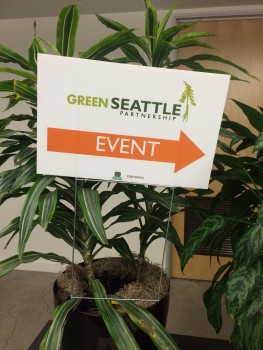 Green Seattle Partnership
H-Stake Sign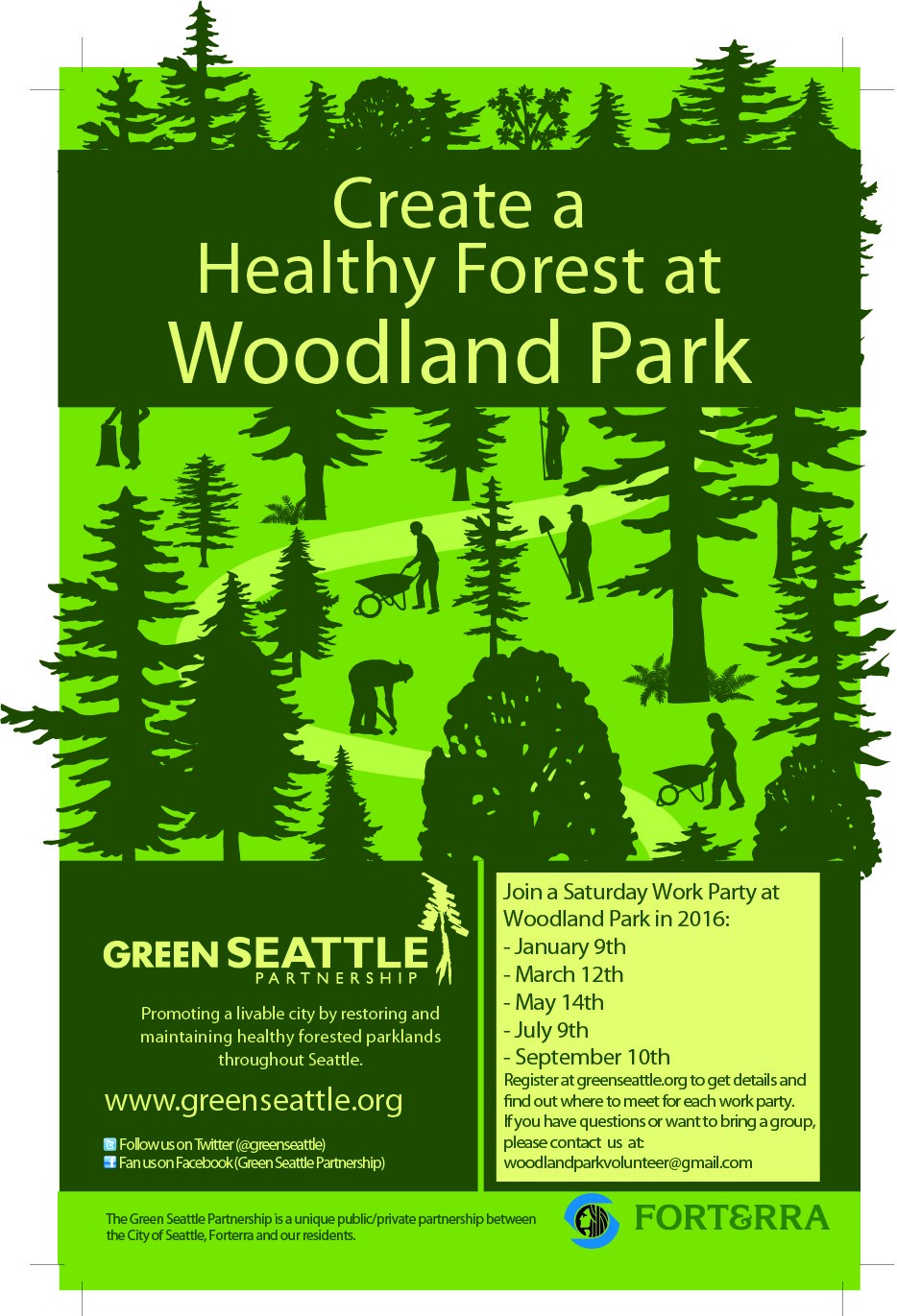 Future Healthy Forest
Kiosk Paper Poster (11×17)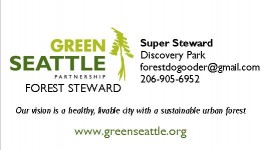 Forest Steward
Business Cards

Forest Illustrations
Temporary Tattoos
When you use these, let us know! By keeping track of where the Partnership is receiving attention in the media, we can better leverage public support for the program. And thank you so much for bringing more people into the Partnership!
Guidelines for using the Green Seattle Partnership logo
The Green Seattle Partnership logo is the property of the City of Seattle and Forterra.  They may be used only in accordance with authorization provided by these agencies.
Appropriate use of the Green Seattle Partnership logos
These logos may be used on any informational materials describing the mission of the Green Seattle Partnership, any projects/events sponsored by the Partnership, or any materials otherwise approved by Green Seattle Partnership staff.
Inappropriate use of the Green Seattle Partnership logos
These logos may not be used in any of the following ways:
Attempting to influence legislation;
Organizing or engaging in protest, petitions, boycotts or strikes;
Assisting, promoting, or deterring union organizing;
Impairing existing contracts for services or collective bargaining agreements;
Engaging in partisan political activities, or other activities designed to influence the outcome of an election to any public office;
Participating in, or endorsing, events or activities that are likely to include advocacy for or against political parties, political platforms, political candidates, proposed legislation or elected officials;
Engaging in religious instruction, conducting worship services, engaging in religious proselytizing; or
Supporting for-profit, commercial activities.
You can use the logos below by clicking once to expand the image, and then right clicking to save or copy.