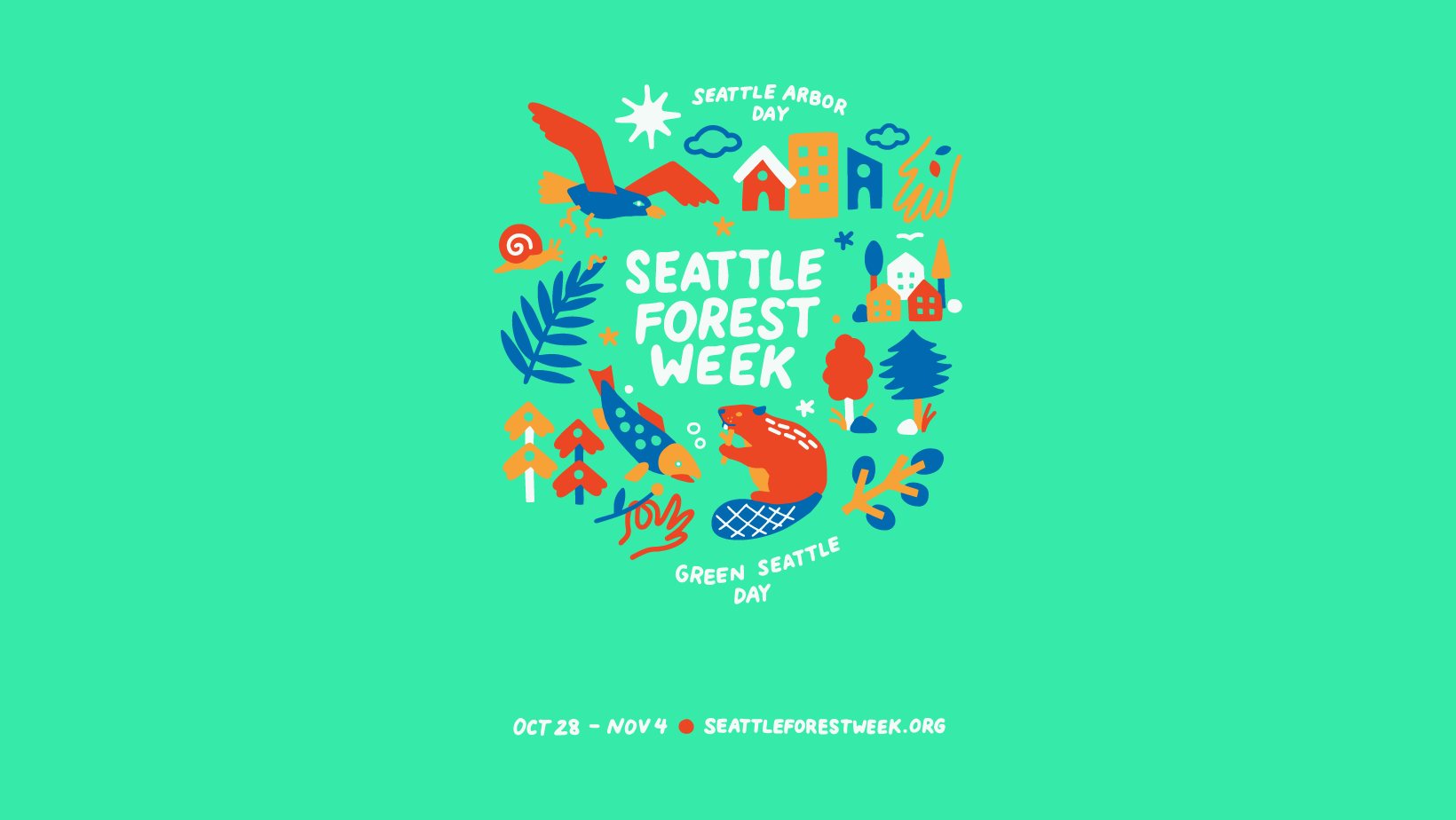 Save the Date for the Third Annual
Seattle Forest Week on October 28 – November 4!
What is Seattle Forest Week?
Seattle Forest Week is a celebration of the Urban Forest: This week's events are great opportunities to join in on planting, forest bathing, bird & plant walks, and helping shape what future participation can look like! 
When is Seattle Forest Week and How Can I Get Involved?
This year is the 3rd Annual Seattle Forest Week, happening on October 28 through November 4, 2023! You can get involved by attending any of the events, volunteering on Green Seattle Day, and spreading information about Seattle Forest Week. 
All community members are welcome, and no experience is necessary! Seattle Forest Week events are family friendly and open to all ages. 
We're looking for volunteer help in many ways, including bringing snacks, taking photos, helping at the sign-in table, and more! Email info@greenseattle.org to sign up.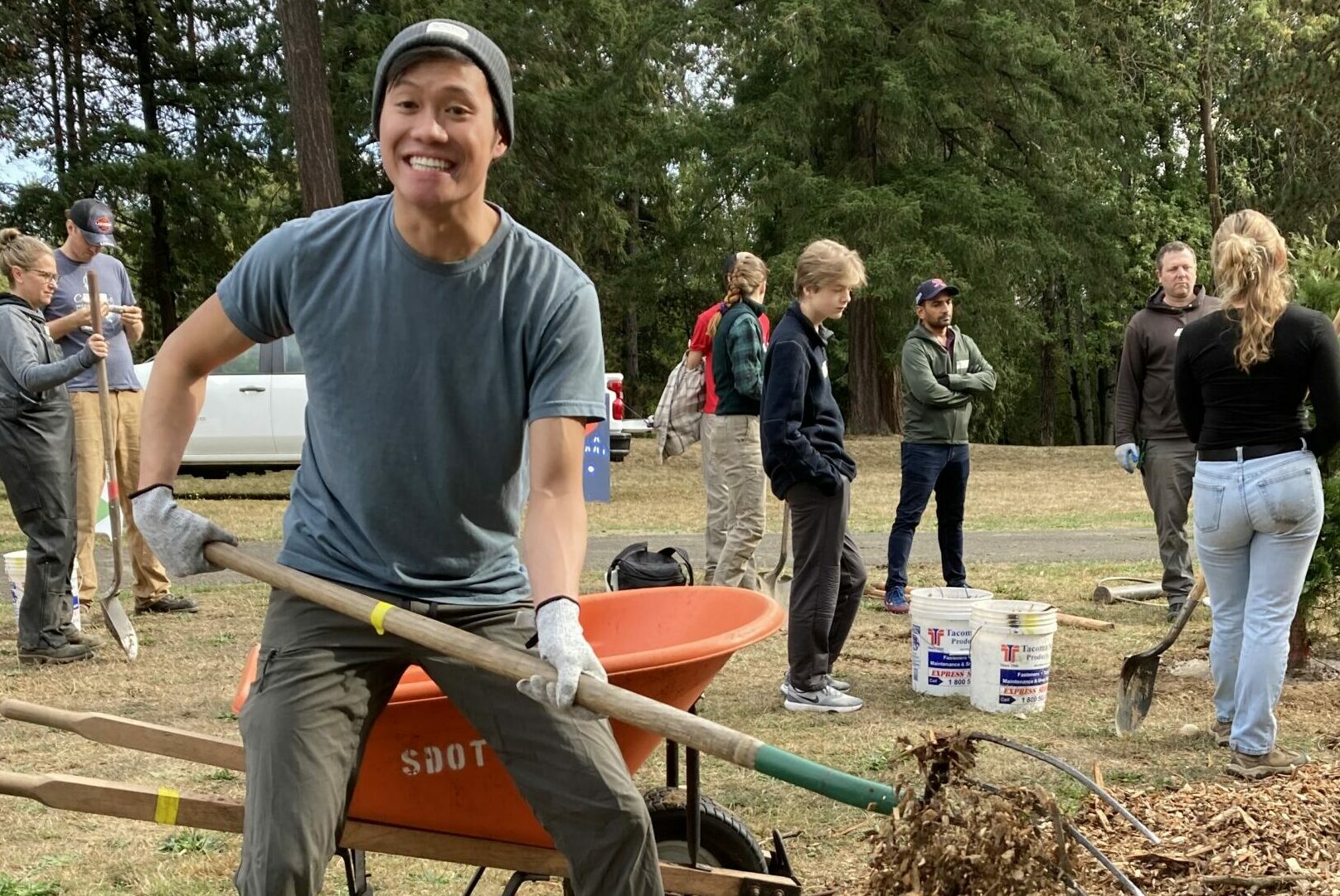 Saturday, October 28
Arbor Day at Jefferson Park
with Trees for Seattle
Celebrate the start of planting season by helping plant large trees around the playground and parking areas near the Jefferson Park Community Center.
Time: 10am – 1pm
Location: Meet at Jefferson Park Community Center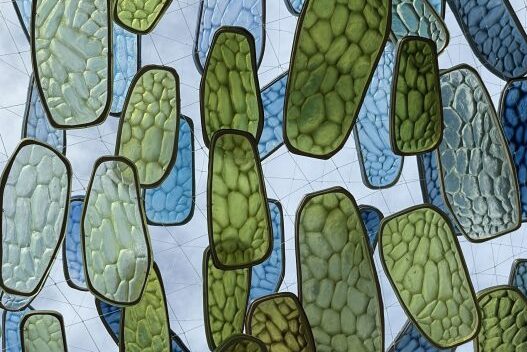 Saturday, October 28 – Saturday, November 4
Art at the Arboretum: John Grade 
with the University of Washington Botanical Gardens
Head to Washington Park Arboretum to check out Union, a stunning largescale outdoor sculpture created by one of the world's leading contemporary artists, Seattle-based John Grade. The sculpture, comprised of over 6,000 individual cast resin parts framed in laminated ceiba wood, is suspended dynamically from two large nets spanning more than 100 feet between eight trees in the middle of Washington Park Arboretum.
Time: Dawn – Dusk
Location: Washington Park Arboretum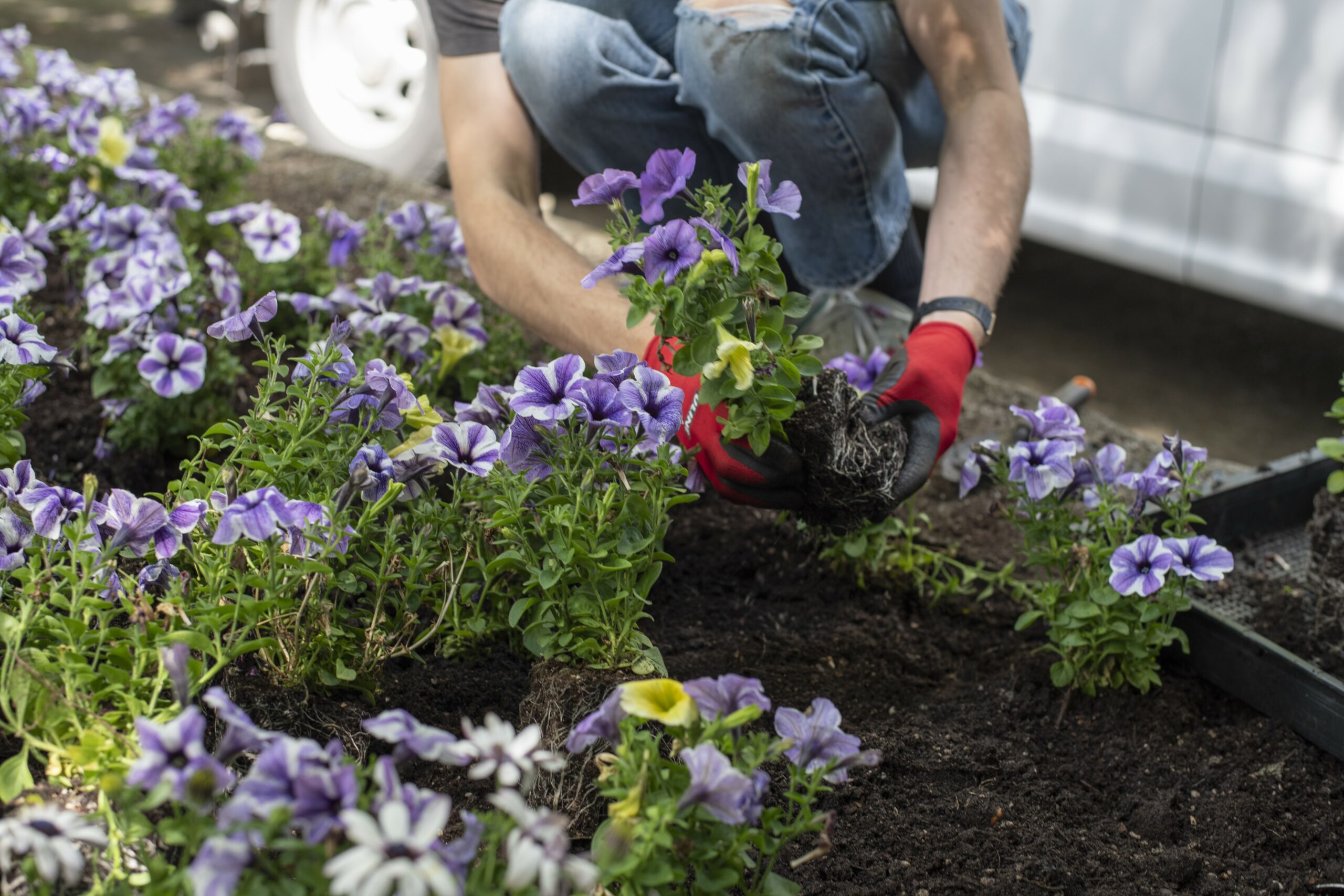 Saturday, October 28 – Saturday, November 4
Events at Freeway Park
with the Freeway Park Association
Visit Downtown Seattle's largest park, Freeway Park, at one of several events during Seattle Forest Week! From low-cost book sales and local musicians to bulb planting events, there are many ways to enjoy the park. Check out the link below for more information! 
All Freeway Park Association events are free, inclusive and open to the public.
Time: Various dates and times
Location: Freeway Park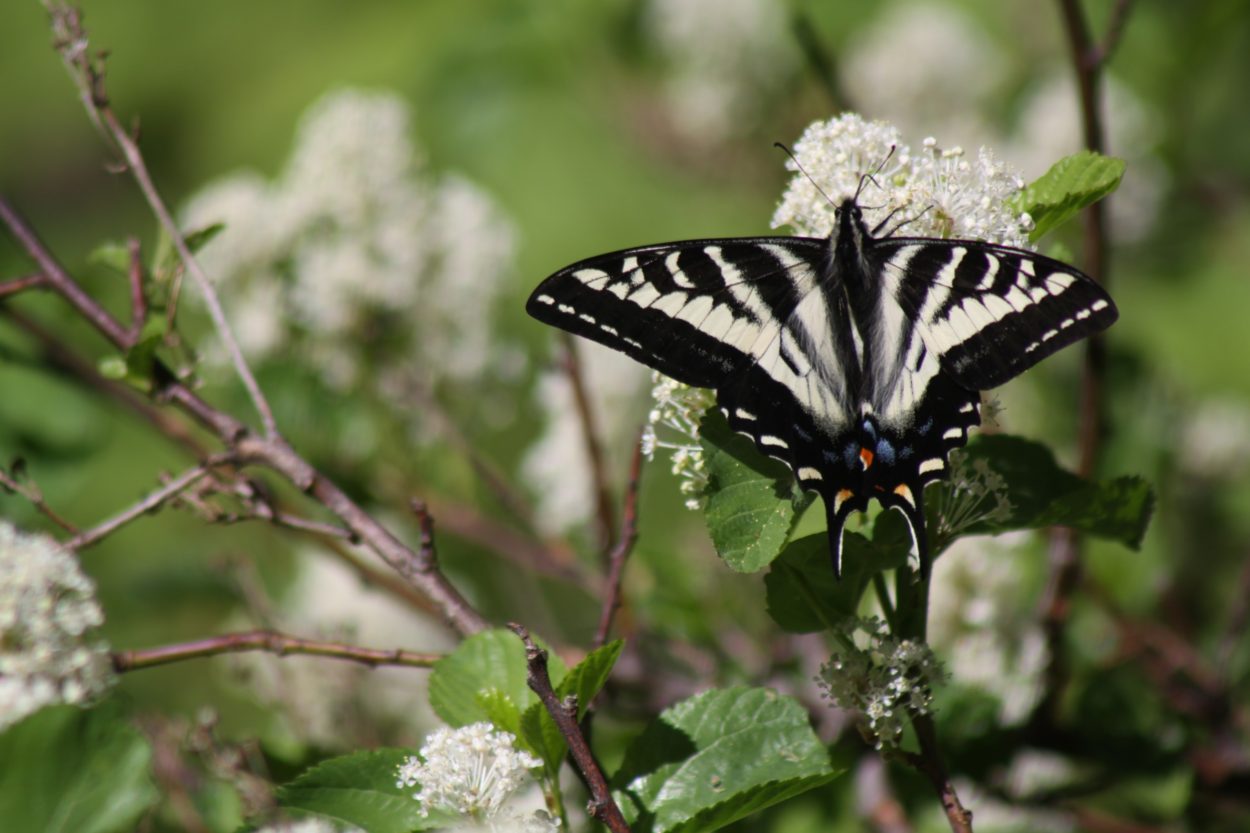 Sunday, October 29
Fronds, Fall & Urban Farm Fun 
with Tilth Alliance, ECOSS, Trees for Seattle, and Cascadia Forest Therapy
Together, let's kick off Seattle Forest Week at Rainier Beach Urban Farms and Wetlands! The celebration will focus on exploring the wetlands on the farm, flower printing, planting, zero-waste pumpkin recipes, forest bathing, and more!
Time: 11am – 2pm
Location: Rainier Beach Urban Farm and Wetlands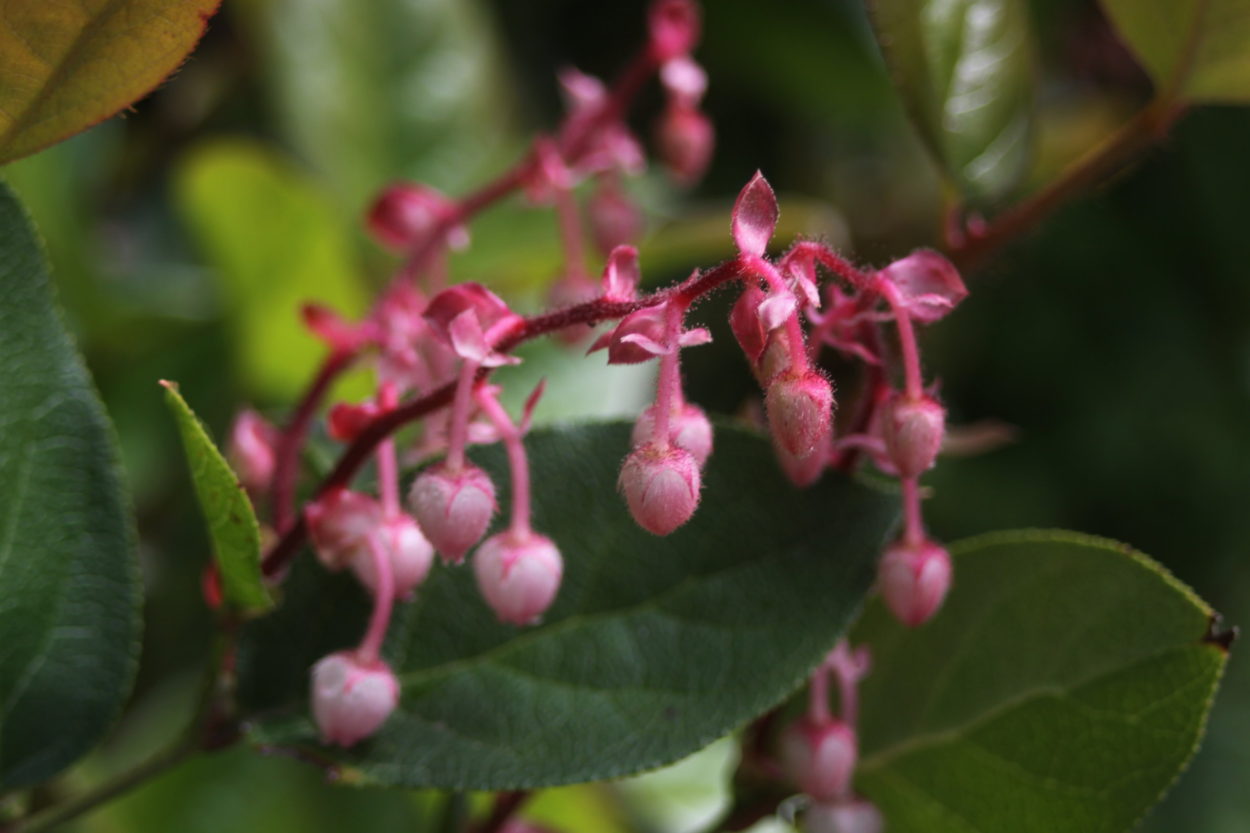 Thursday, November 2
2023 Urban Forest Symposium
with the University of Washington Botanic Gardens
Join the 2023 Urban Forestry Symposium, which will focus on Indigenous environmental stewardship, decolonizing climate justice narratives, food sovereignty and access, and the role of the Sustainable Forestry Initiative's standards in building solutions in urban forestry.
Time: 10am – 5pm
Location: wǝɫǝbʔaltxʷ – Intellectual House, UW Seattle campus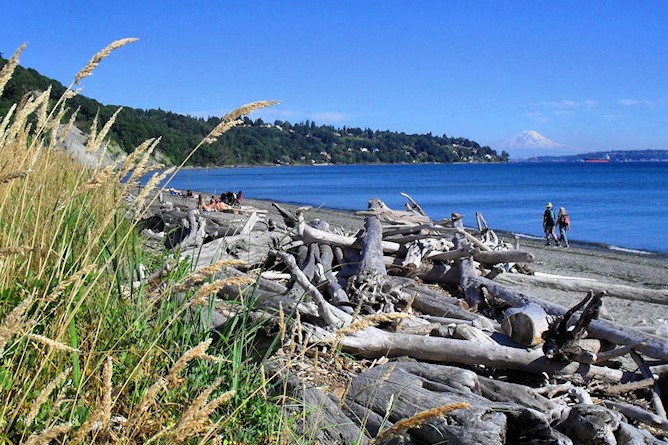 Friday, November 3
Roots to Waves: A Walk of Connection
with Sea Potential
Join Sea Potential in exploring the interconnectedness between forest and sea at Discovery Park Beach! This is a BIPOC affinity event where we'll be strengthening our sense of place with site history and sensory-based activities to start, then share interesting facts and observations as we walk. If you want to reflect on what contributes to a vibrant and thriving community for you and our non-human relatives, we hope to see you there!
*This is a BIPOC affinity event*
*The walk on the beach might not be the best for small kids; this even may be best suited for children 6+*
Open to the public
All ages OK
Time: 11am – 1pm
Location: Discovery Park beach (also known as Fort Lawton Beach)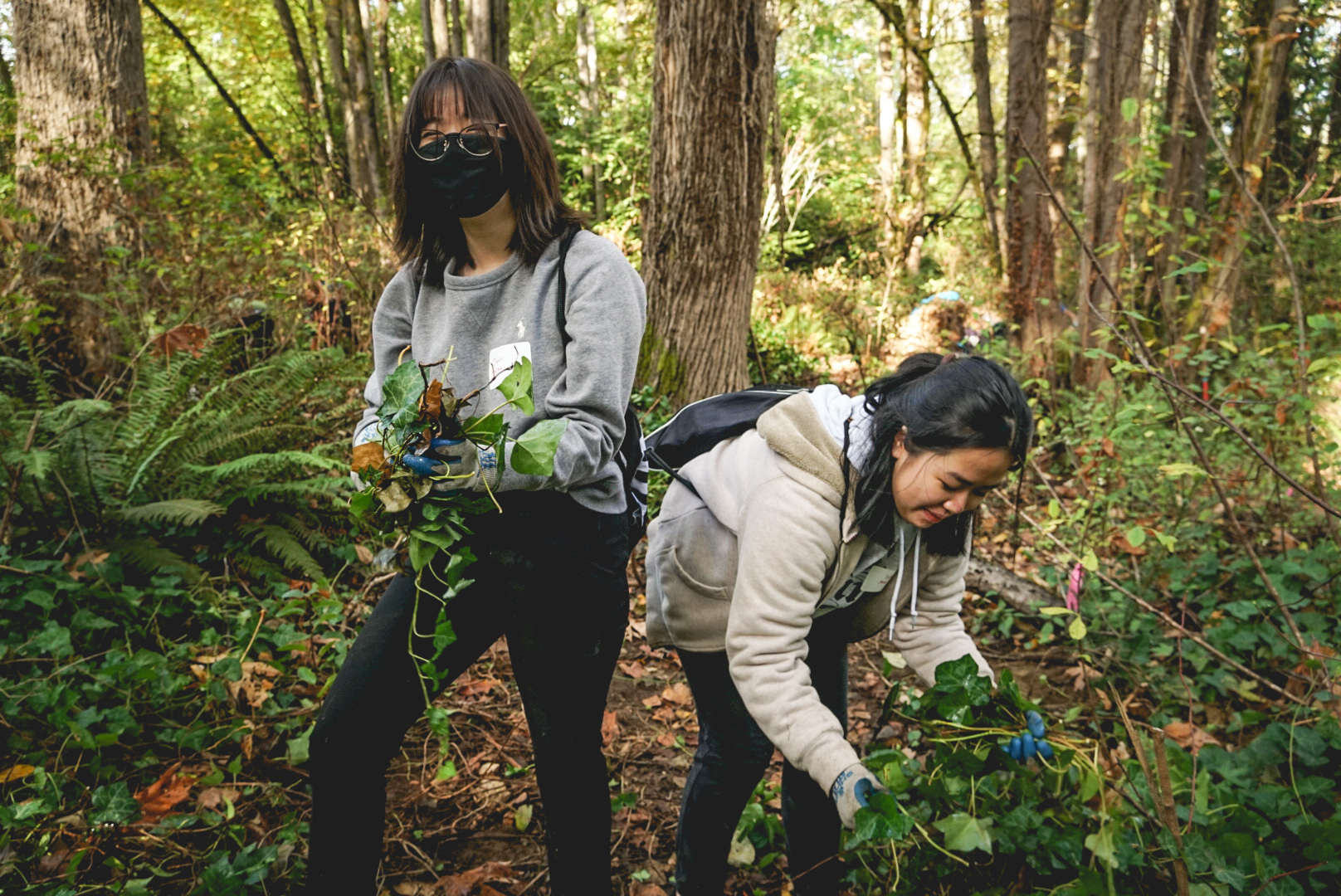 Saturday, November 4
Green Seattle Day
with Green Seattle Partnership
Plant a forest and grow community! Help us create a healthier, happier, and greener Seattle by coming out to end Seattle Forest Week on Green Seattle Day!
Join the fun and be one of hundreds of volunteers across the city planting native trees, shrubs, and groundcovers at various times in various locations. Click the button below to register for an event!
All ages and abilities welcome.
Time: Various times
Location: Various locations
Seattle Forest Week Partners