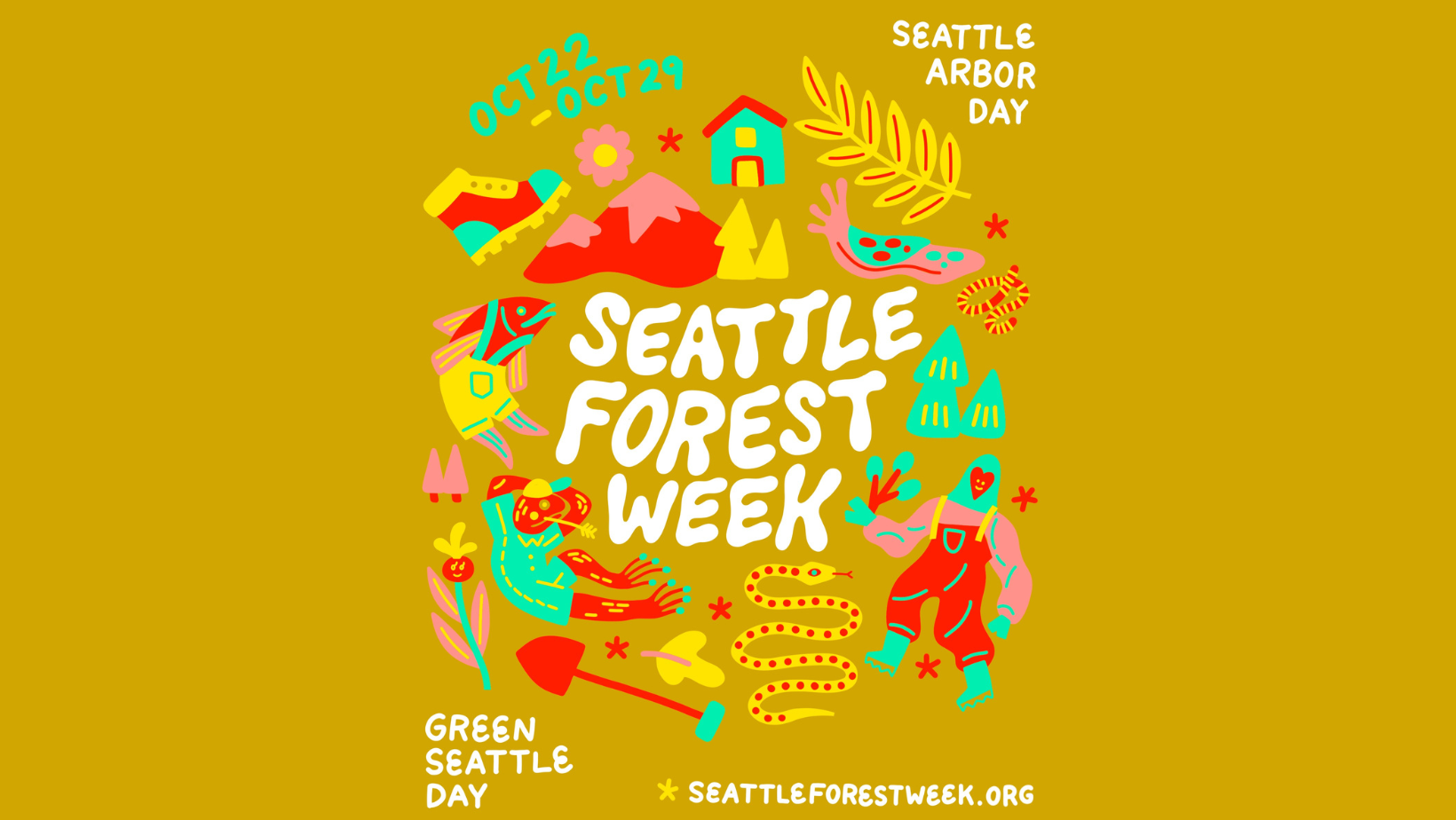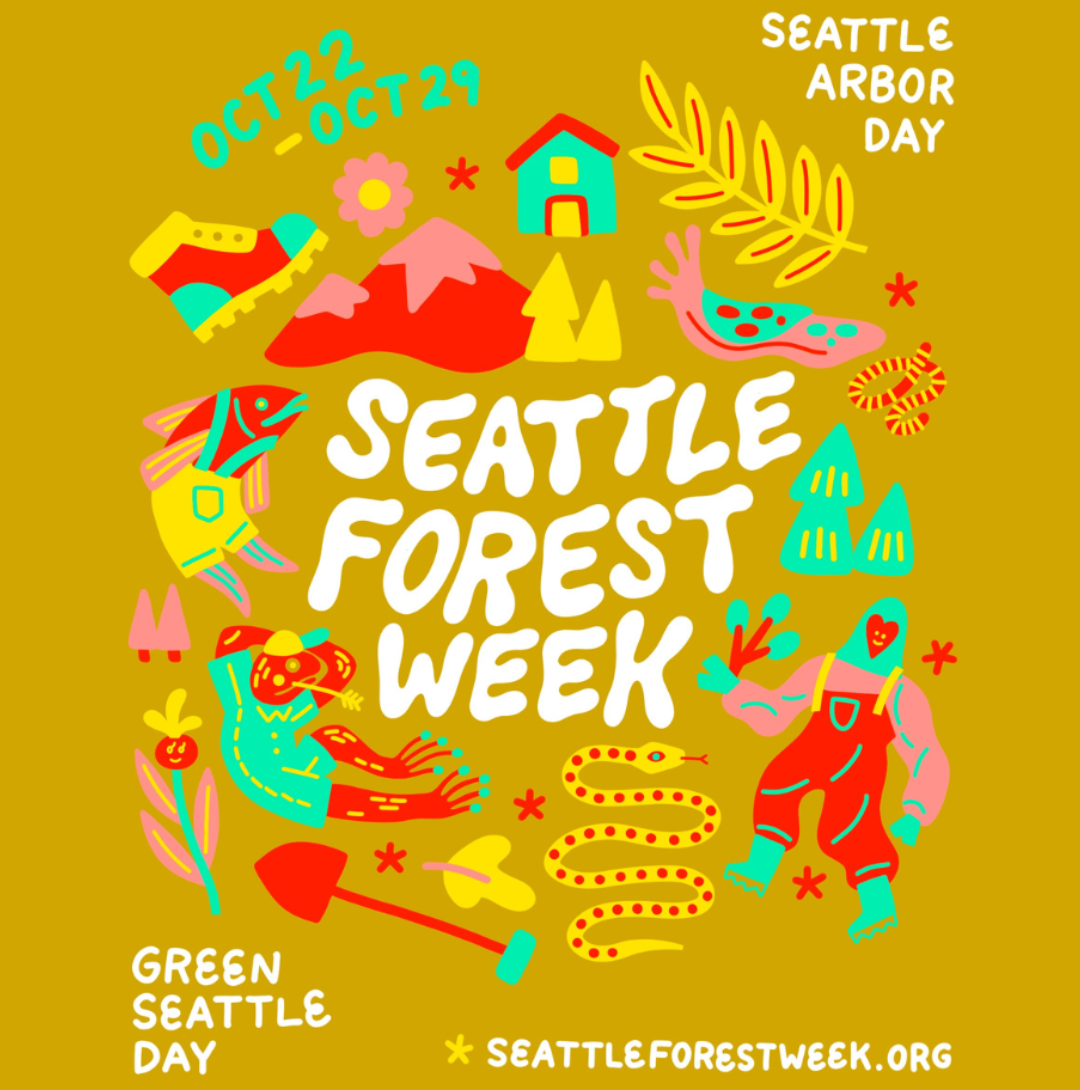 Join us for the Second Annual
Seattle Forest Week on October 22 – October 29!
What is Seattle Forest Week?
Seattle Forest Week is a celebration of the Urban Forest: This week's events are great opportunities to join in on planting, forest bathing, bird & plant walks, and helping shape what future participation can look like!
When is Seattle Forest Week and How Can I Get Involved?
This year is the 2
nd
Annual Seattle Forest Week, happening on October 22, 2022 through October 29, 2022! You can get involved by attending any of the events, volunteering on Green Seattle Day, and spreading information about Seattle Forest Week.
All community members are welcome, and no experience is necessary! Seattle Forest Week events are family friendly and open to all ages.
How Can I Be a Volunteer Photographer for Green Seattle Day?
Explore all Seattle Forest Week Events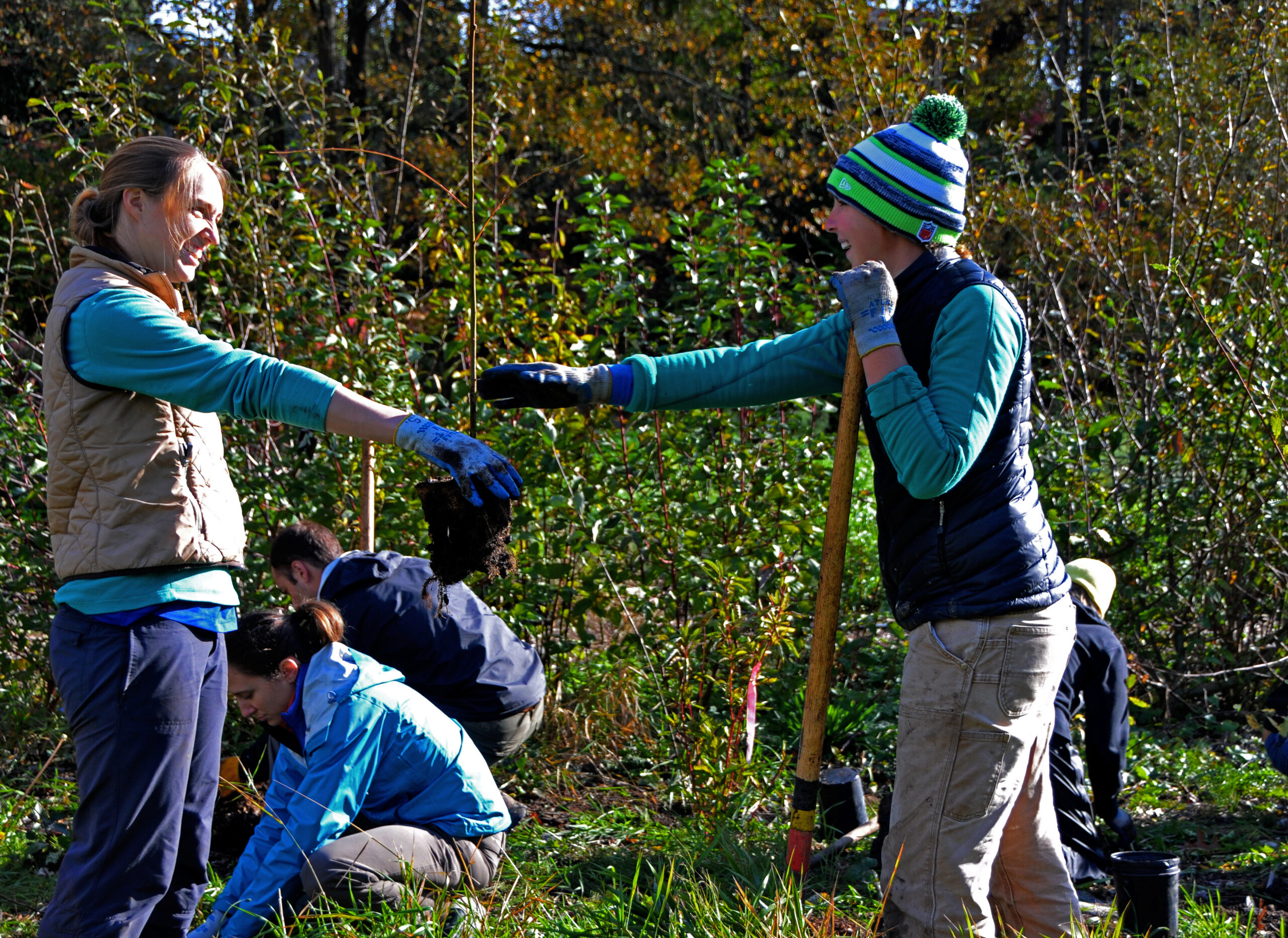 Saturday, October 22 (10am – 12pm)
Connecting to Longfellow Creek with Delridge Neighborhood Development Association
Learn about Longfellow Creek's water, plants, and wildlife at Dragonfly Pavilion Park.
Local organizations will have information an art activity for all ages.
An optional guided walk will start at 11:00 am.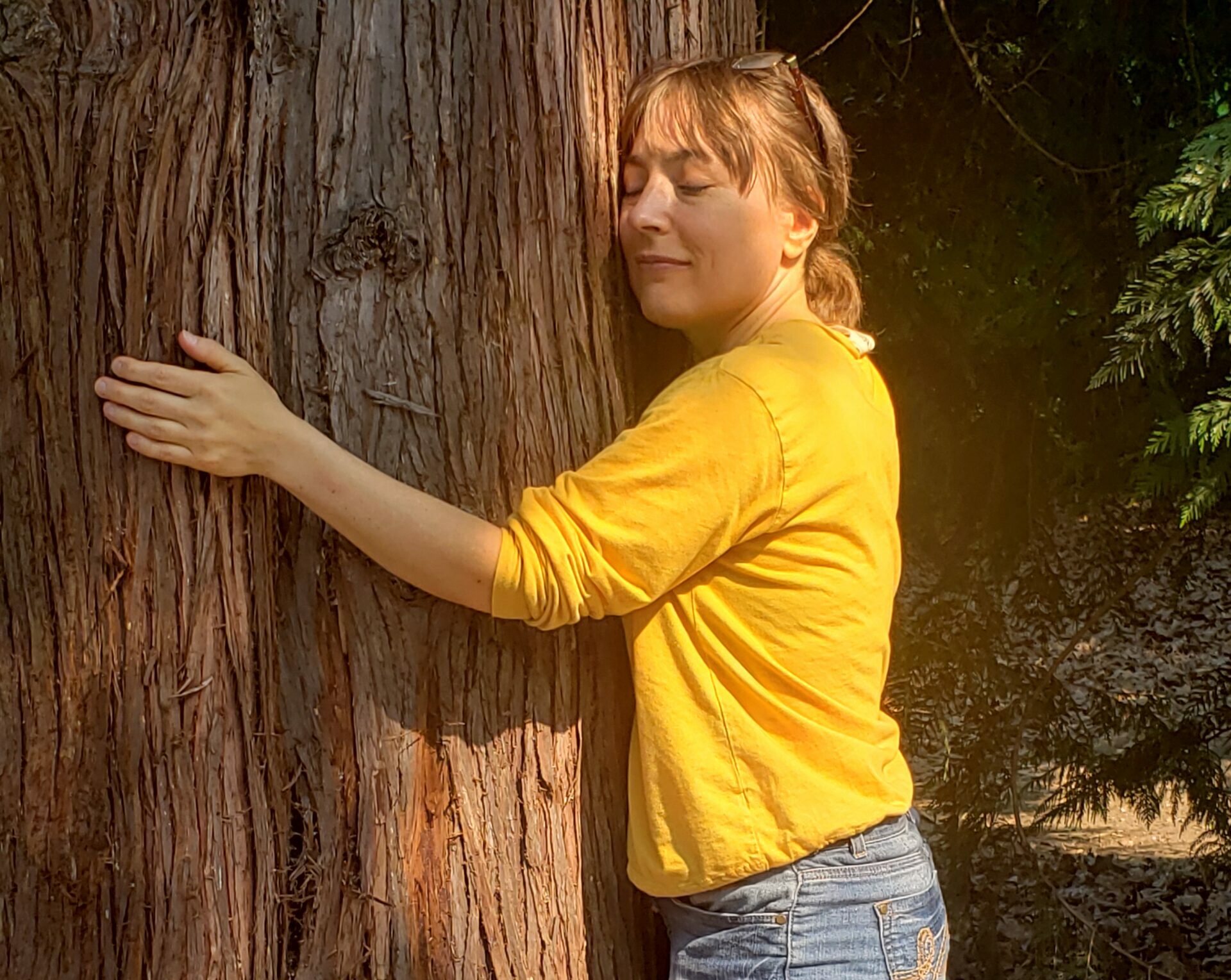 Saturday, October 22 (11am – 12pm)
Tree Hugging Experience with Vicki Basta
Do you love trees? Have you ever wanted to hug a tree and have a deeper connection with them?
Join Vicki at the beautiful Ravenna Park, where you will be guided through mindful observation of the trees, such as their branches, bark, and roots and proceed to tree hugging.
Following this, you will be invited to share how this experience has shifted your well being. and connection to trees. We will conclude the event by gathering materials that have fallen on the ground, such as pine cones, leaves and branches to create a group mandala.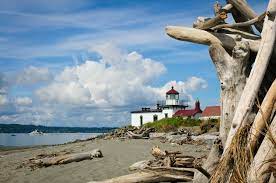 Saturday, October 22nd (12 – 2pm)
Intertwined: Forest and Sea at Discovery Park with Sea Potential
Join us on a beach experience where we explore the interconnectedness of the forest and sea.
What does support look like between these sentient beings that creates a vibrant and thriving community for you and our non-human siblings. We'll be answering this question!
Contact Info: Ebony Welborn, email: ebony.seapotential@gmail.com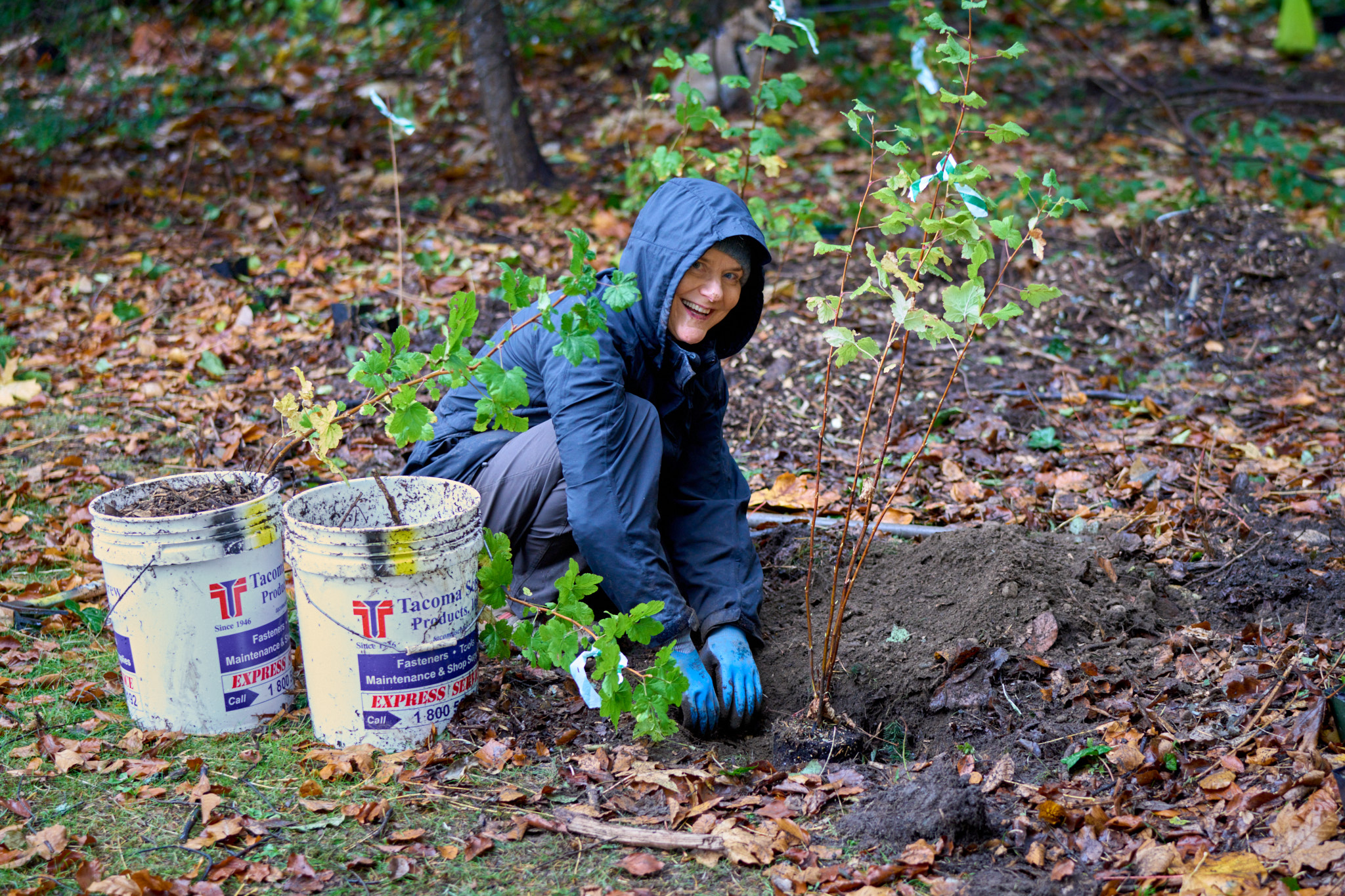 Sunday, October 23 (12pm – 3pm)
Seattle Arbor Day at Be'er Sheva Park with Trees for Seattle
Join us to plant and celebrate trees together!
This fun event features: food, music, activities for the whole family, and tree planting! Volunteer to pick up litter, plant trees, and maintain mature trees or just swing by and enjoy this exciting event!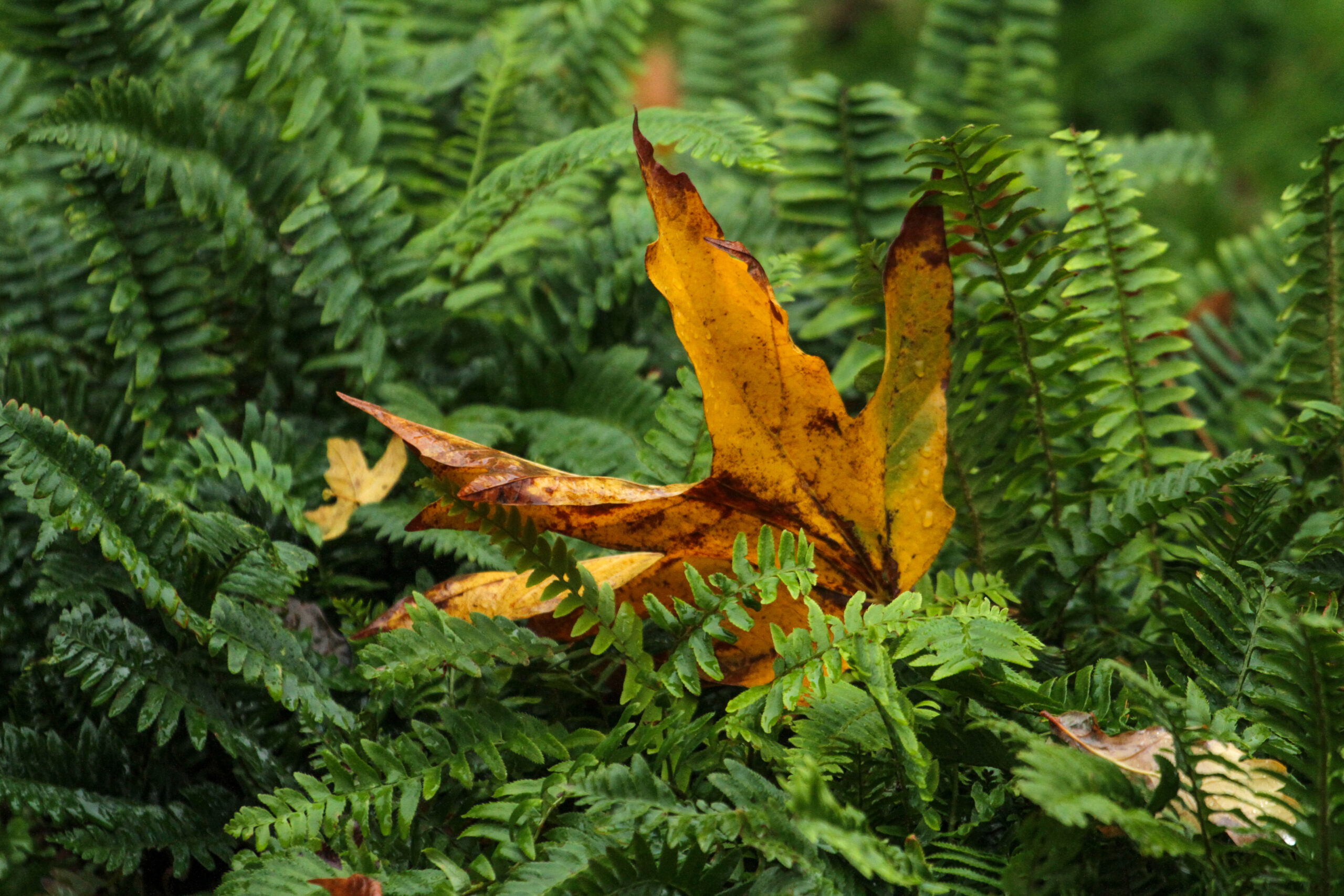 Tuesday, October 25 (10am – 10:30am)
Instagram Live: Fall Crafts with Green Seattle AmeriCorp Members
Curious about ways you can connect with nature in your own backyard or local park? Join Rosie, Abby, and Daniel as they share a fun, interactive, and creative fall craft with you to get outside and enjoy the beauty of the autumn season!
Join the Green Seattle Team on IG LIVE on Tuesday, October 25th at 10 AM to celebrate Seattle Forest Week!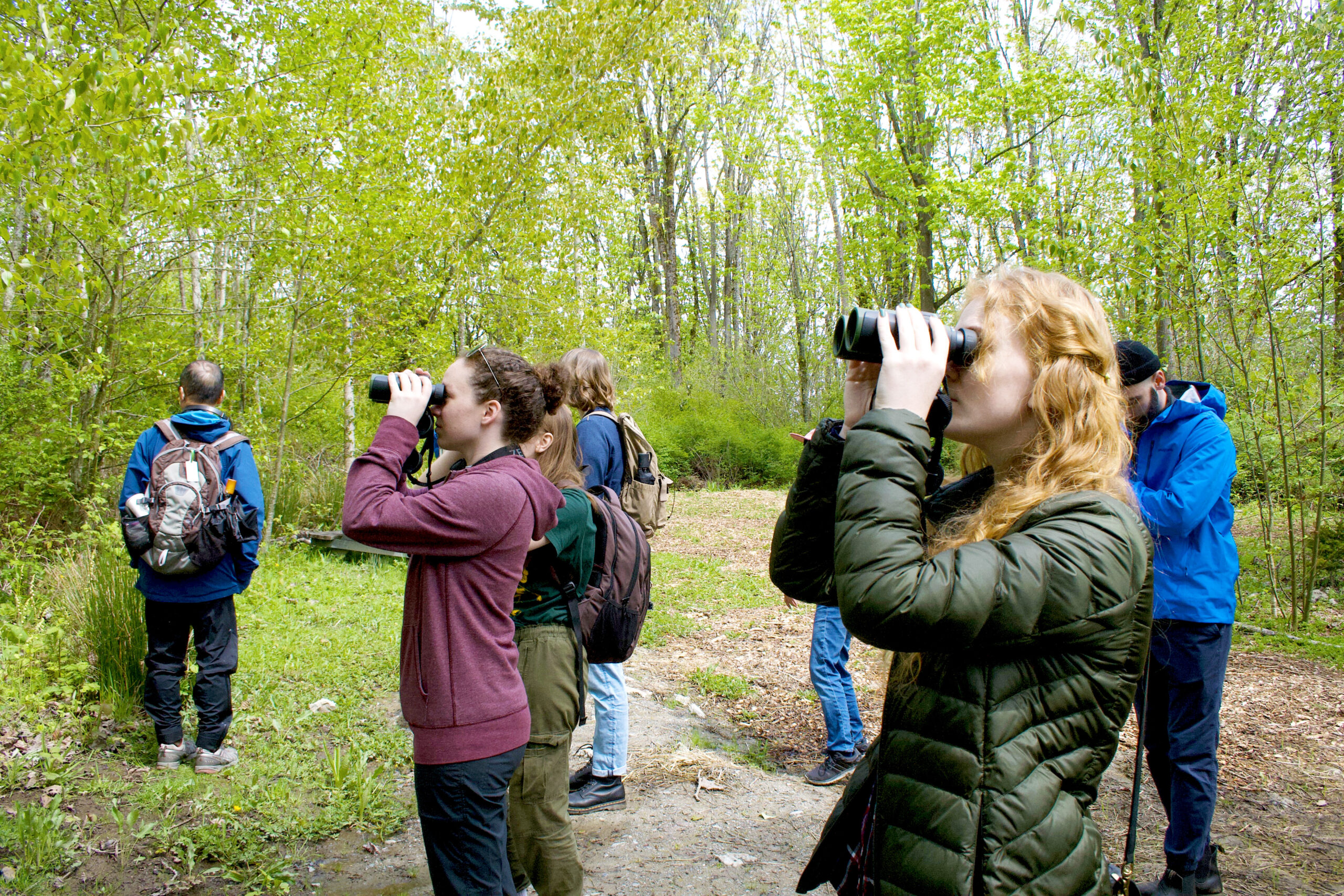 Wednesday, October 26 (
2pm – 4pm)
Tree Walk with Mountains to Sound Greenway
Mountains to Sound Greenway is hosting a neighborhood tree walk! This walk will be a few blocks long around the neighborhood of Maple School Ravine which sits above the Duwamish Valley.
Come out to learn more about the urban forests and why they make such an impact on communities and the people living in these neighborhoods.
If you are a Beacon Hill neighbor, inquire with volunteer@mtsgreenway.org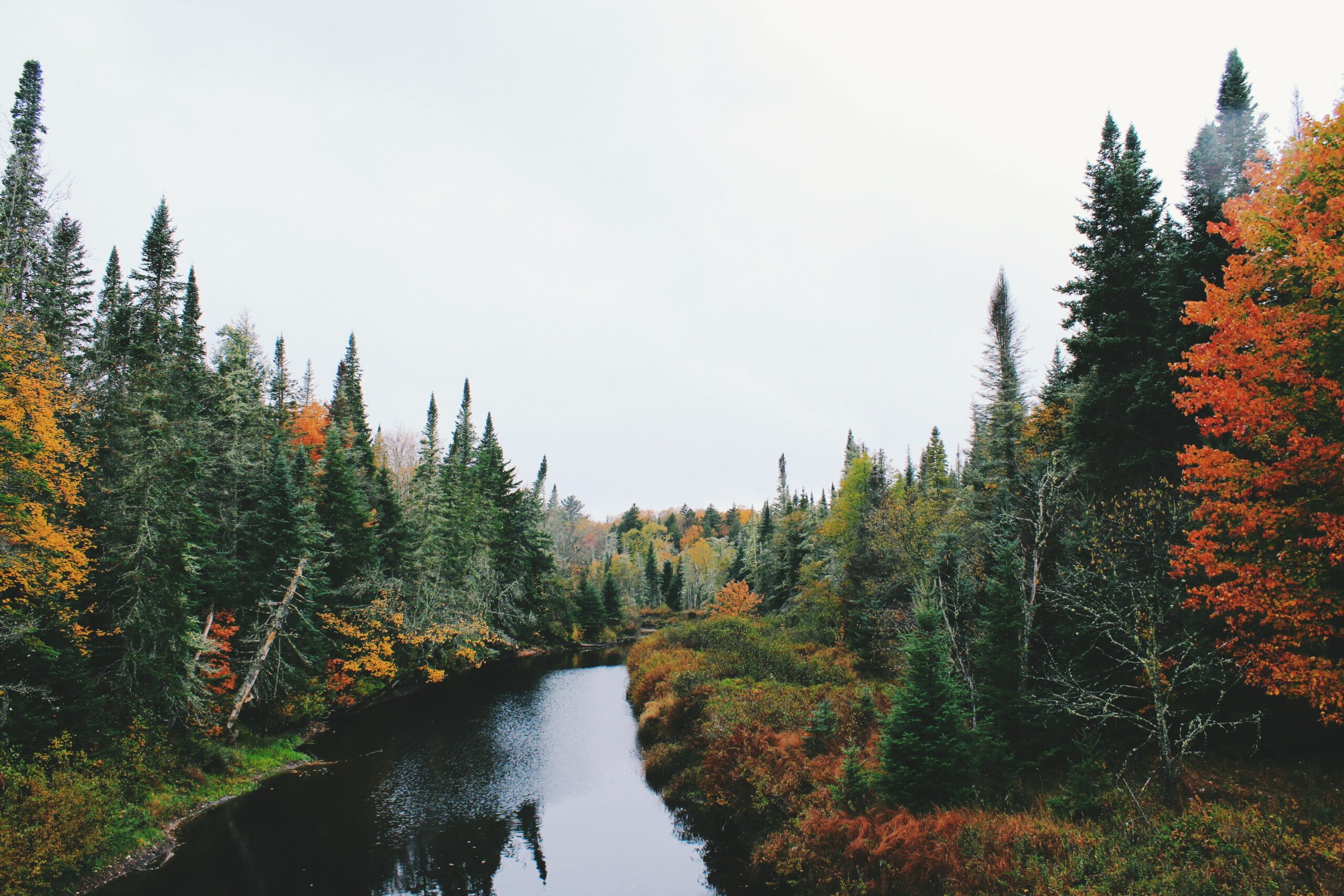 Wednesday, October 26 
Tree Tour with Freeway Park Association
Join Freeway Park Association on a walk through downtown Seattle's largest park. Learn about the diverse native and non-native trees that make up Freeway Park's beautiful arboretum. Tea and snacks will be provided.
All Freeway Park Association events are free and open to the public. Meet at Seneca Plaza (600 Seneca St.)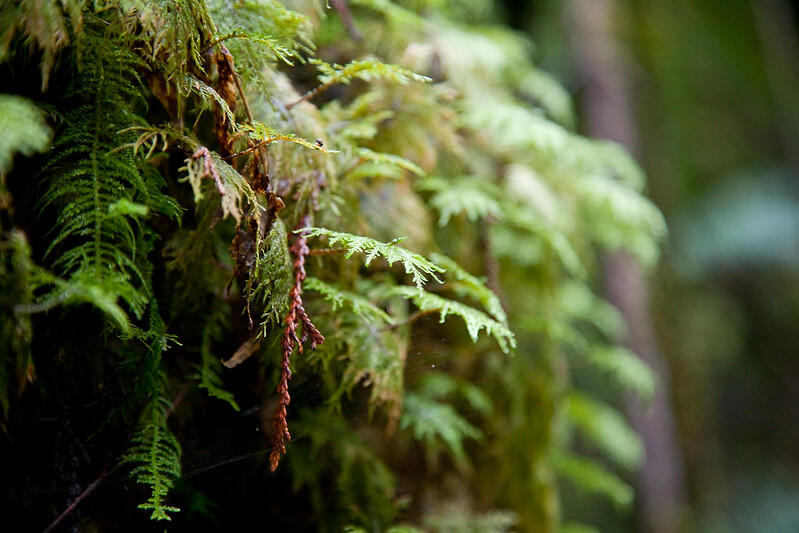 Thursday, October 27 (6:00pm – 7:30pm)
Western Red Cedar with Valerie Segrist and Seward Park Audubon
Meet us at Columbia City's Royal Room for Seattle Forest Week as we grow our understanding of a regional stalwart in nature. Western Red Cedar is known as a "long life giver" for Coast Salish Tribal communities. This cultural cornerstone provides us with all that we need to survive and thrive on the land.
Join Valerie Segrest, member of the Muckleshoot Tribe, for a presentation centering on the story, uses, and powerful teachings of the dignified Western Red Cedar.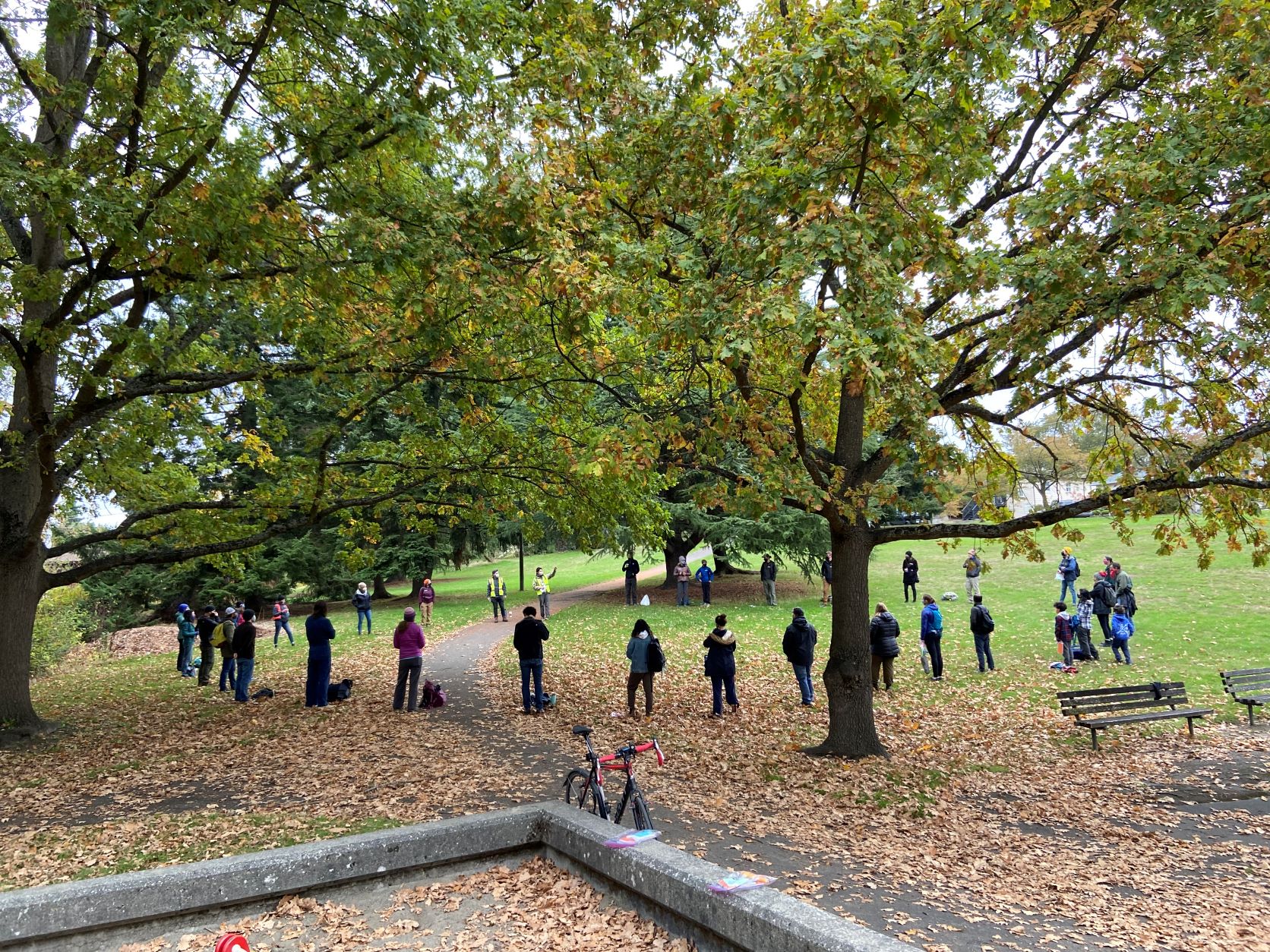 Friday, October 28 (12:00pm – 1:00pm
Forests in Cities: A National Perspective of the Management and Care of Urban Natural Areas
Natural Areas account for the majority of urban parkland in the U.S. However, this type of parkland is not well described, or understood at a national scale. The Natural Areas Conservancy has worked with 17-U.S. cities to form the Forests in Cities Network to advance the science and practice of managing the vital forested natural areas. Seattle has been a leader in this network and contributed case studies and lessons learned from local efforts. We will provide an overview of several resources developed by the network including a newly released Urban Silviculture Guide that connects rural forest practices to urban settings. We will also describe a catalogue of resources compiled by the network to help make the case, assess, advocate for more resources, and manage urban natural areas. Finally we will share an overview of a cooling study that 12 cities participated in (including Seattle) to quantify the impact of healthy urban natural areas to cooling cities and mitigating urban heat.
Presenters: Clara Pregitzer, PhD, Deputy Director of Conservation Science at the Natural Areas Conservancy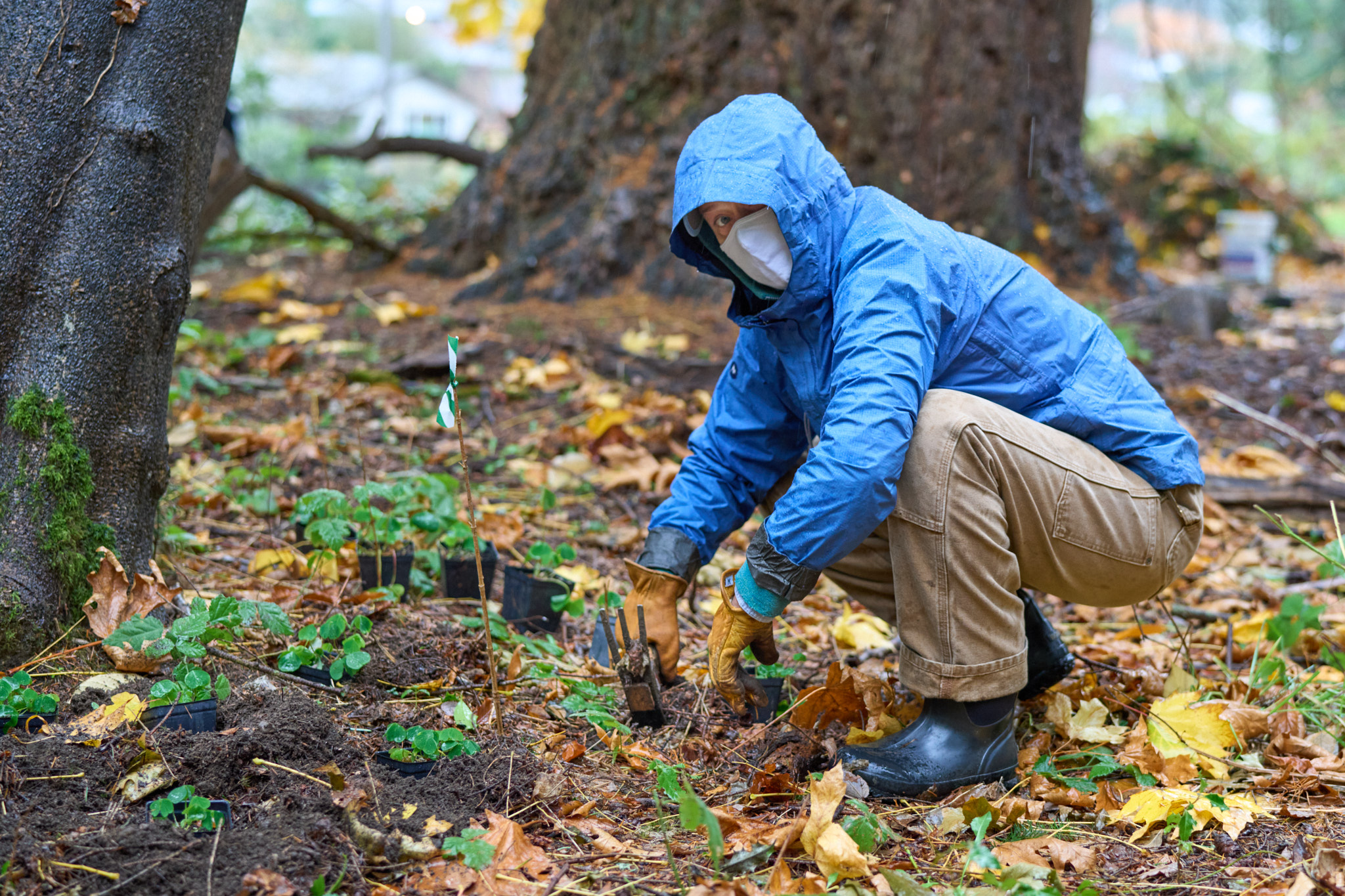 Saturday, October 29
Green Seattle Day with Green Seattle Partnership
Plant a forest and grow community! Help us create a healthier, happier, and greener Seattle by coming out to end Seattle Forest Week on Green Seattle Day!
Join the fun and be one of hundreds of volunteers across the city planting native trees, shrubs, and groundcovers that will become the future forest of Seattle.
All ages and abilities welcome. Please pre-register for 1 of 16 park sites!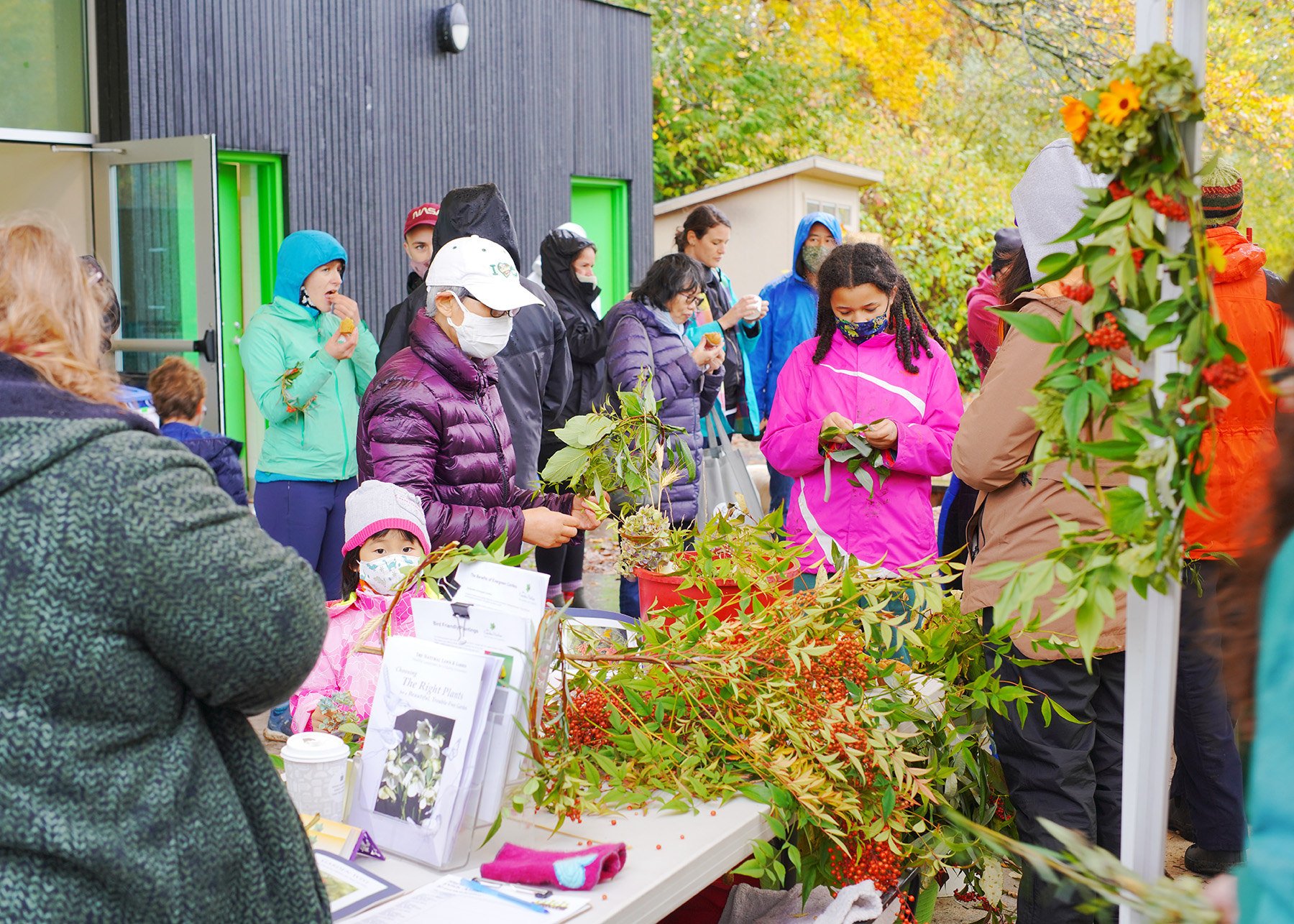 Saturday, October 29 (11am-2pm)
Green Seattle Day with Tilth Alliance
Rainier Beach Urban Farm & Wetlands (5513 S Cloverdale St, Seattle, WA 98118)
Join Tilth Alliance for Green Seattle Day! We will be enjoying wetland scavenger hunts, planting, food from the Community Kitchen, food waste prevention info and a cider press.
This is a drop-in event and no registration is required. Come for as long as you can!