What is the GSP?
The Green Seattle Partnership is a collaboration between City of Seattle, community groups and non-profits, businesses, schools, and thousands of volunteers working together to restore and actively maintain the City's forested parklands.
We think that a great city can balance urban life with nature, and we want Seattle to stay healthy and green for generations to come. Our parks give us so much, but they need our help too.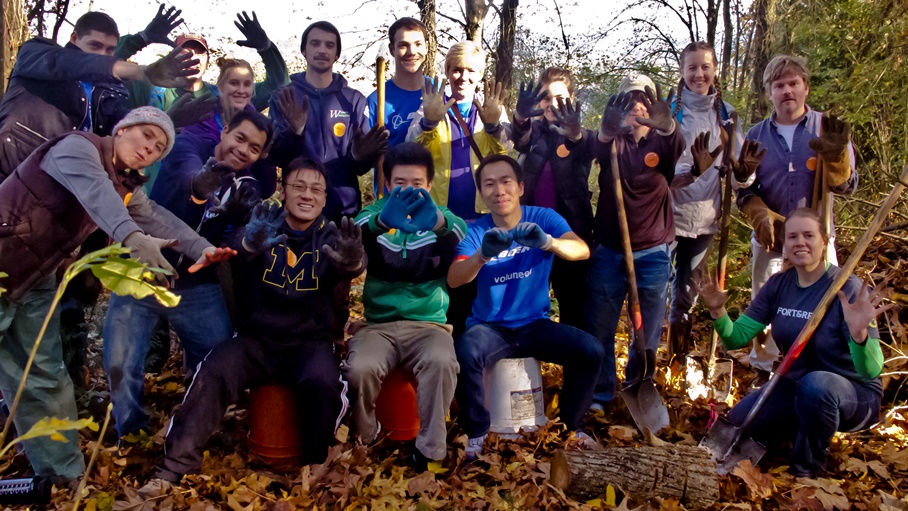 What does the gsp do?
The Green Seattle Partnership coordinates restoration projects to care for our urban forest and bring people into the parks to build community through hands-on volunteerism. The Partnership was started in 2004 to respond to a critical threat facing the City's forested parks. Without intervention, we risked losing 70% of the tree cover in our parks in just 20 years. With thousands of volunteers getting involved every year, dedicated staff with City agencies and partners, and professional crews to help out on our toughest sites, we are making great strides, but the work is far from done. Join us! Volunteer in your neighborhood park, help us get the word out to more people, and continue the effort at home in your own yard by removing invasive weeds and planting native trees and shrubs. We're going to need everyone's help to keep the Emerald City green!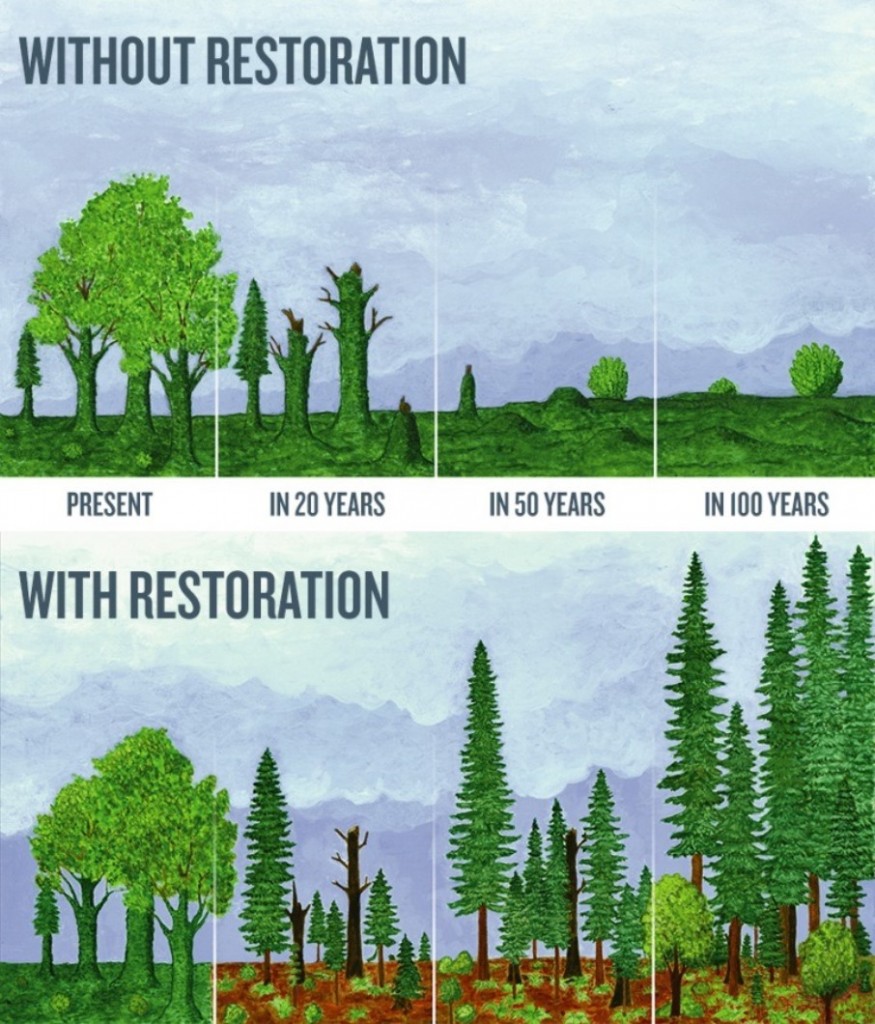 The Origins of the Green Seattle Partnership
Today, Seattle's forested parks and greenways are remnants of a once-vast forest that covered the entire Puget Sound region. After 150 years of logging, view-clearing, and passive management, these remnant forests became sick. Seattle's trees are aging and inundated with weeds that threaten the health of the entire forest. Most of our trees are now near the end of their natural lifespans.
Drive on Westlake Avenue along Lake Union, on Lakeview Boulevard below St. Mark's, on Cheasty Boulevard South in the Rainier Valley, or along parts of Lincoln Park in West Seattle and you may see what looks like a very picturesque scene: trees and ivy growing together to make a green landscape. But looks can be deceiving, and this pleasant green view hides a potentially devastating problem.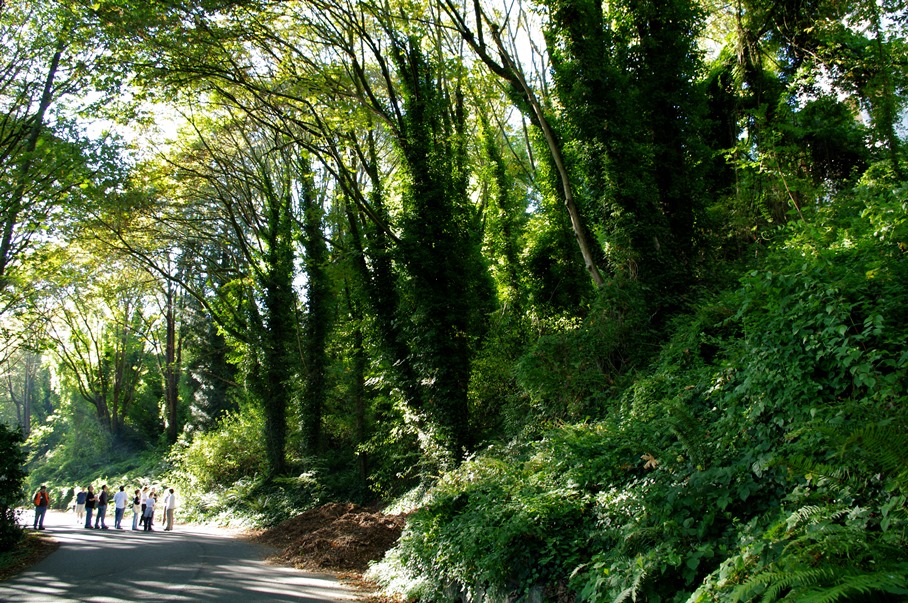 After the original forests of this region were cut down, native maple and alder trees grew in their place.  The extensive clear-cuts significantly reduced the seed source needed for native conifer trees, such as Douglas firs, Western redcedar, and Western hemlock, to regenerate. At the same time, aggressive weeds like English ivy and Himalayan blackberry have choked out any young seedlings that would replace today's forest. English ivy is an additional threat as it climbs up into the tops of trees, making them more likely to fall over in high winds.
In 1994 the City of Seattle began to notice that something was wrong with the trees in city parks. Our 2,500 acres of forested parklands were at risk from aggressive invasive weeds, from illegal trash and yard waste dumping, and lack of maintenance. Without serious intervention, 70% of our forests (2,500 acres) could be lost in the span of 20 years, turning into an ecological "dead zone" where only ivy and a few other weeds can survive, trees are dead or dying, and wildlife habitat is gone.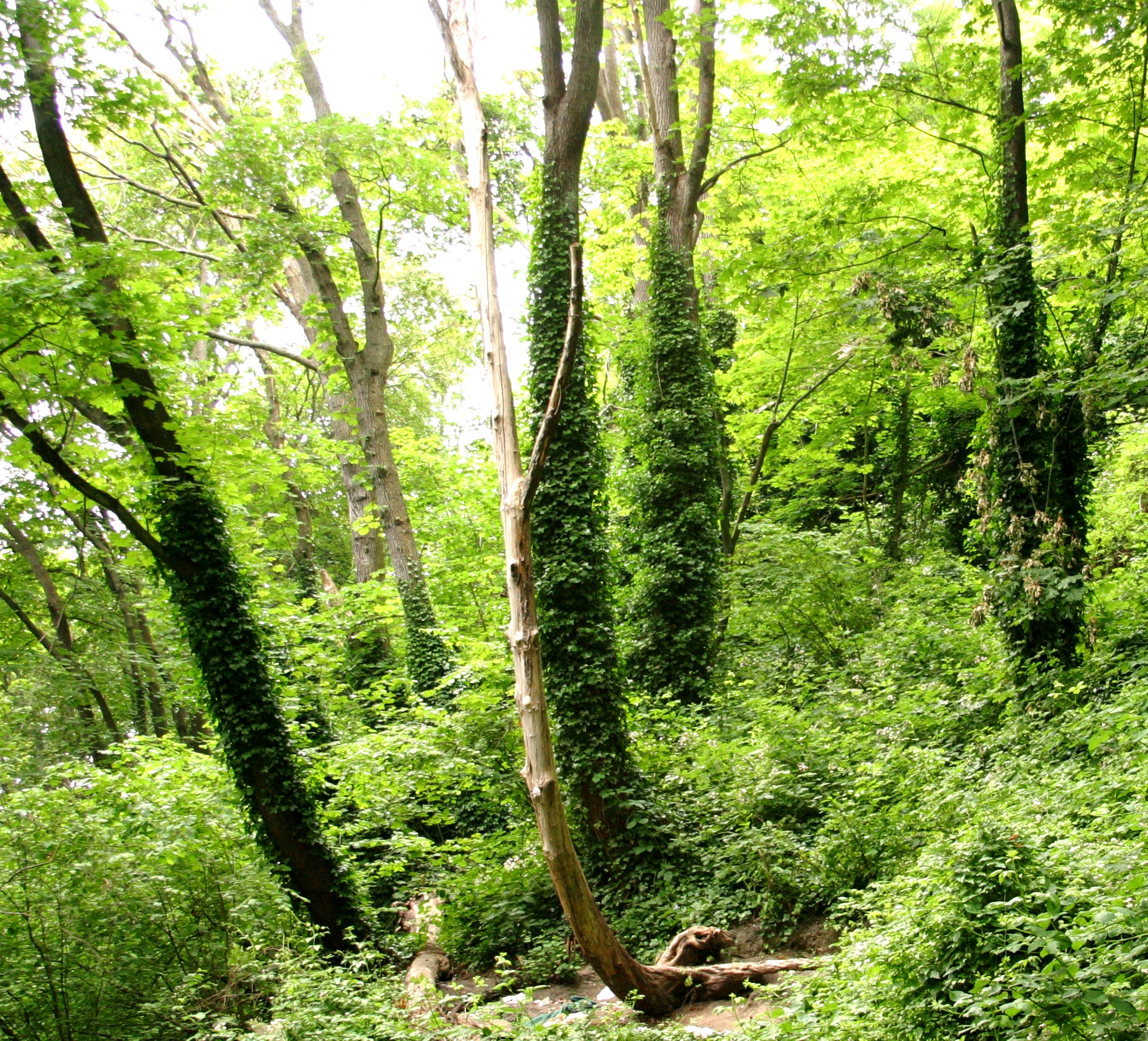 "Without serious intervention,
70% of our forests…could be lost

in the span of 20 years"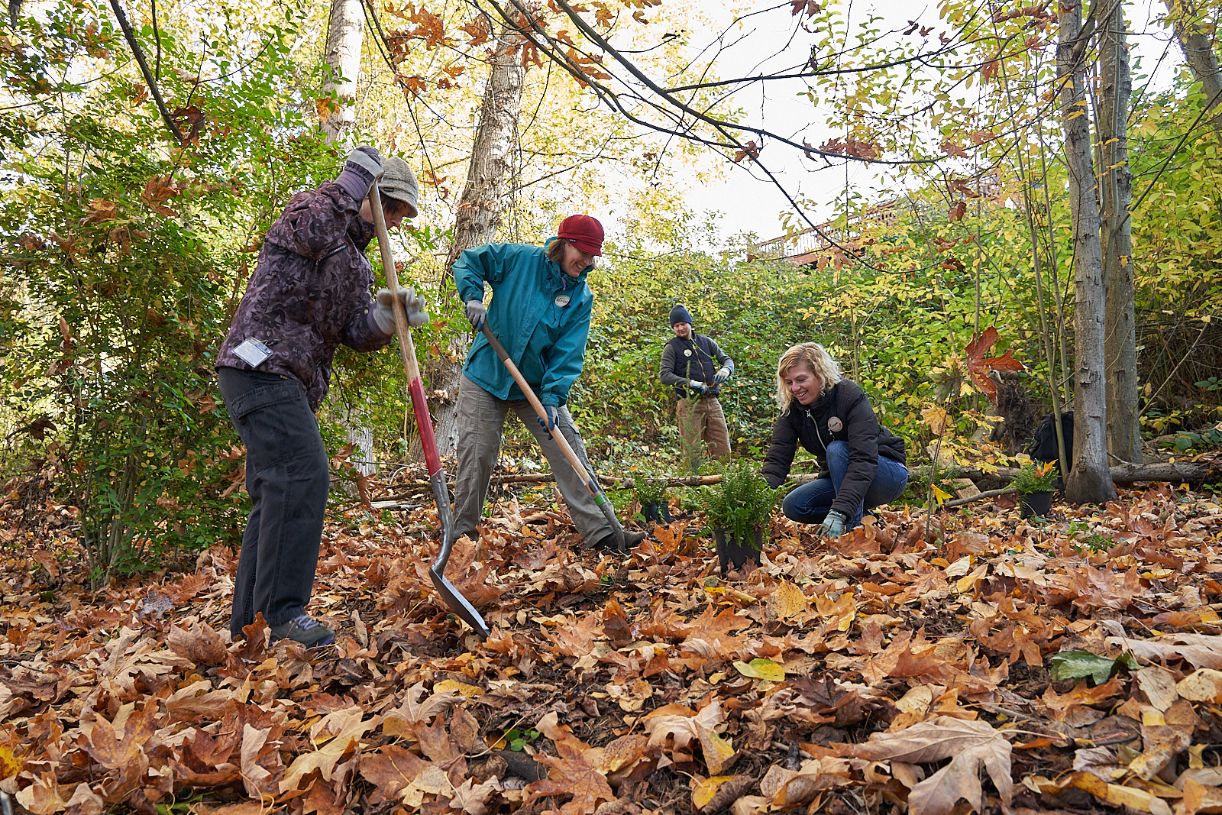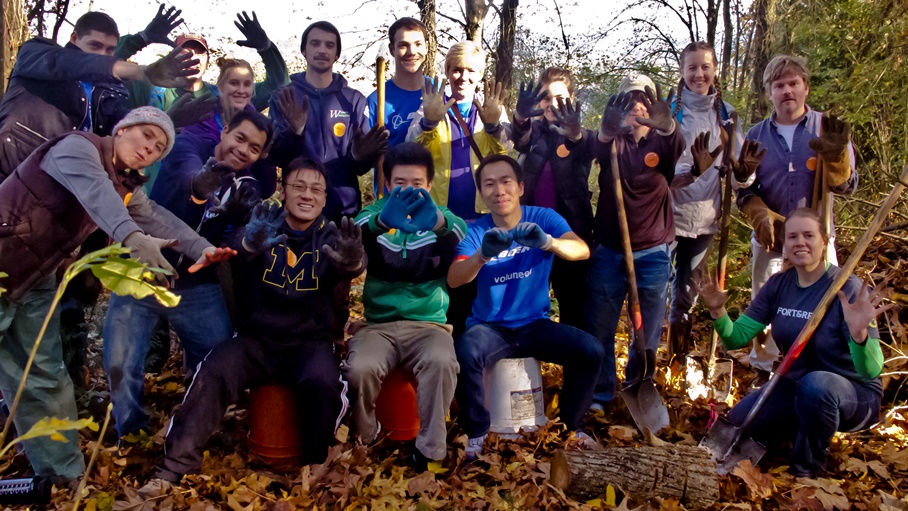 "
Thousands of volunteers are out

in the parks every year, rolling up their sleeves and digging in…"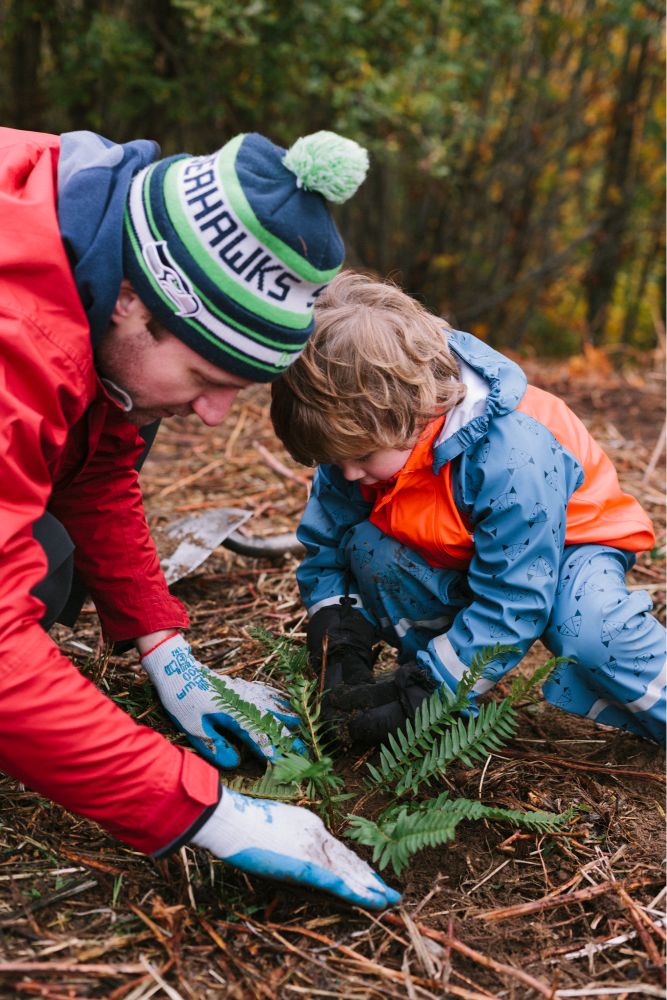 Self-organized volunteers, non-profit efforts, and City staff and crews all tried to address the problems facing the parks, but piecemeal efforts placed a strain on the City's resources and couldn't get enough footing to be successful. In order to save the parks, a shared effort between community members, experts in forestry, and local government was necessary.
In 2004, the Green Seattle Partnership was formed, with the aim of arming citizens to help the city's trees in coordination with Forterra, Seattle Parks and Recreation, and many other non-profits and community groups. The Partnership created a 20-year strategic plan to sustain Seattle's forested parks, and the many partners got to work. The Green Seattle Partnership is now the largest urban forest restoration project in the country.
Thousands of volunteers are out in the parks every year, rolling up their sleeves and digging in alongside their neighbors to keep their urban forest healthy, and professional crews have provided technical assistance in difficult sites. Many partners have joined in the effort that has become a City-wide movement, and the list continues to grow.
You can be part of this movement by joining the Green Seattle Partnership as a volunteer or aligning your organization or company as a partner.
Since then…
In the now 16 years since the partnership was formed, the volunteer community has gone above and beyond, pushing new frontiers in restoration.  The 2016 graph below shows how the partnership grew tremendously after its inception in 2006, and the volunteers continued to come out strong in the decade that followed.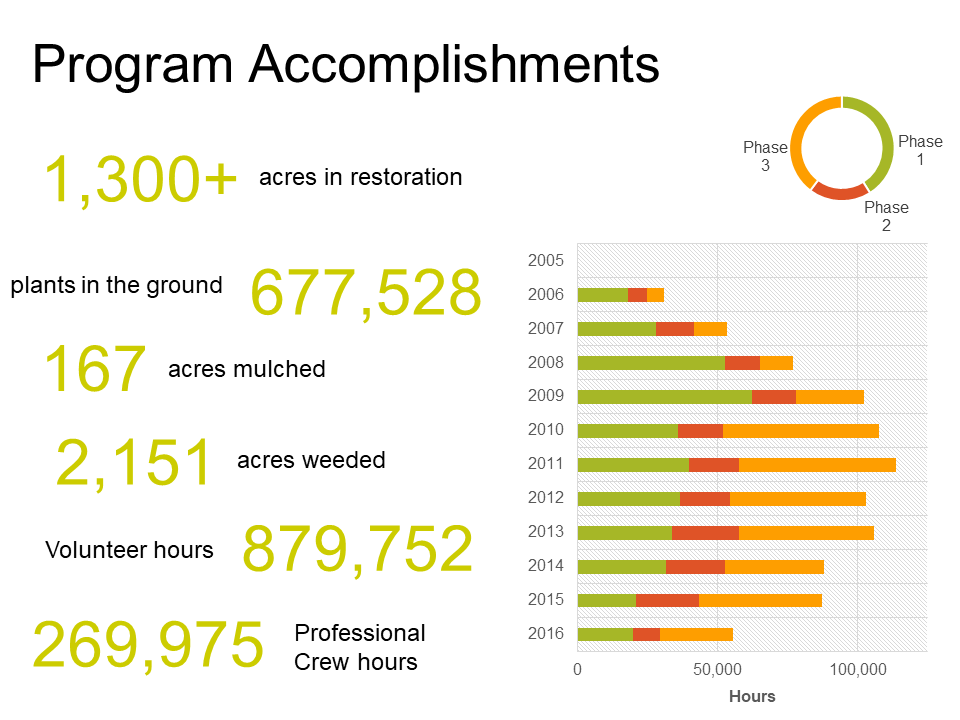 In 2018, we celebrated 1 million volunteer hours over the partnership's lifetime, an enormous milestone and a symbol of the community's commitment to green spaces.  Additionally, we've enrolled over half of Seattle's forested parklands in restoration, ensuring that those lands will be cared for and restored for generations to come. Green Seattle Day is now officially recognized as such by the City of Seattle, a stirring proclamation for a city that has demonstrated an immense dedication to the environment. 
A Stroll Through Memory Lane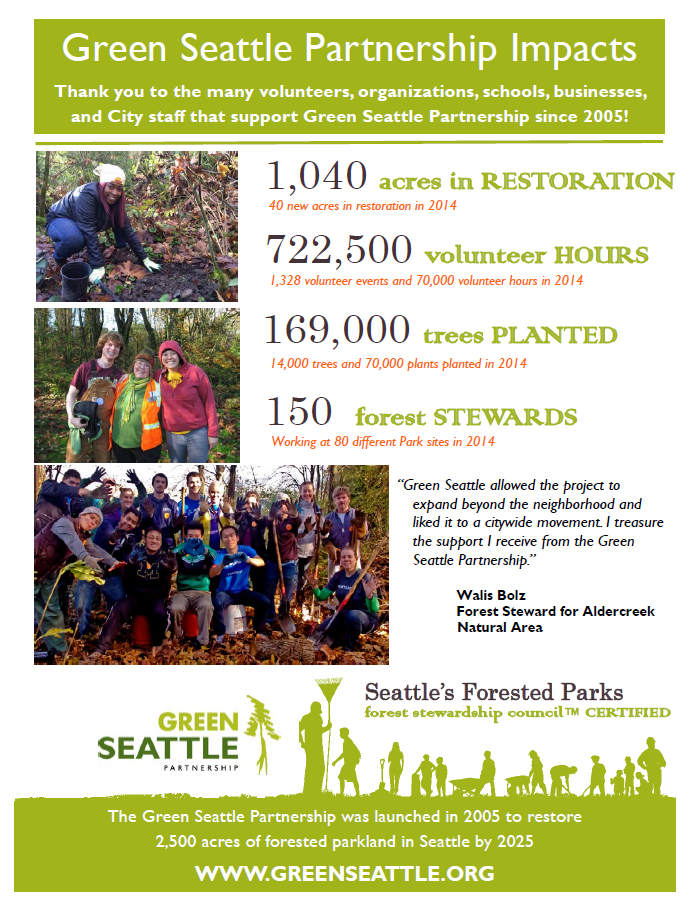 2014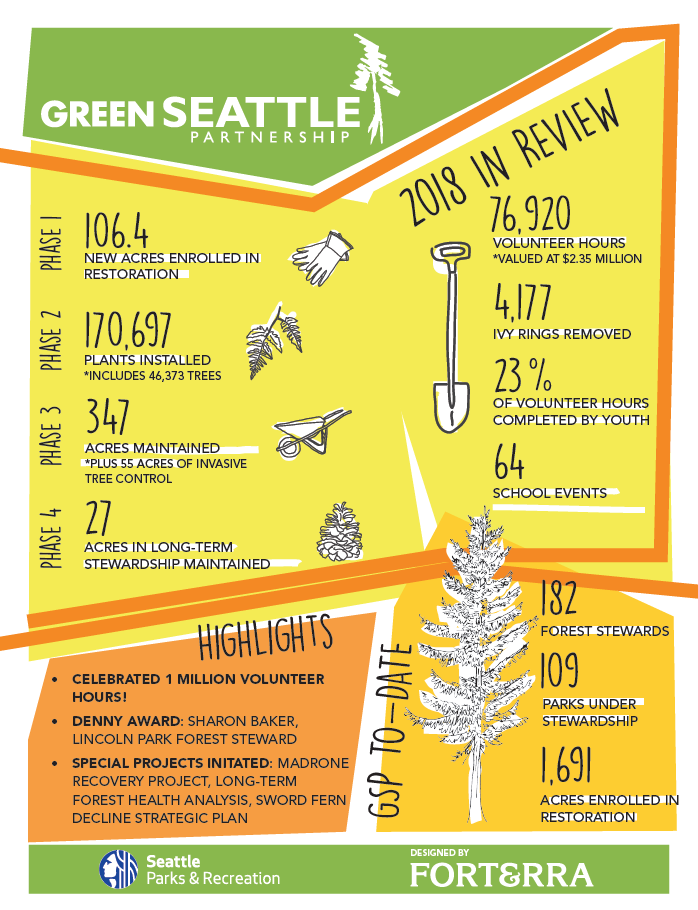 2018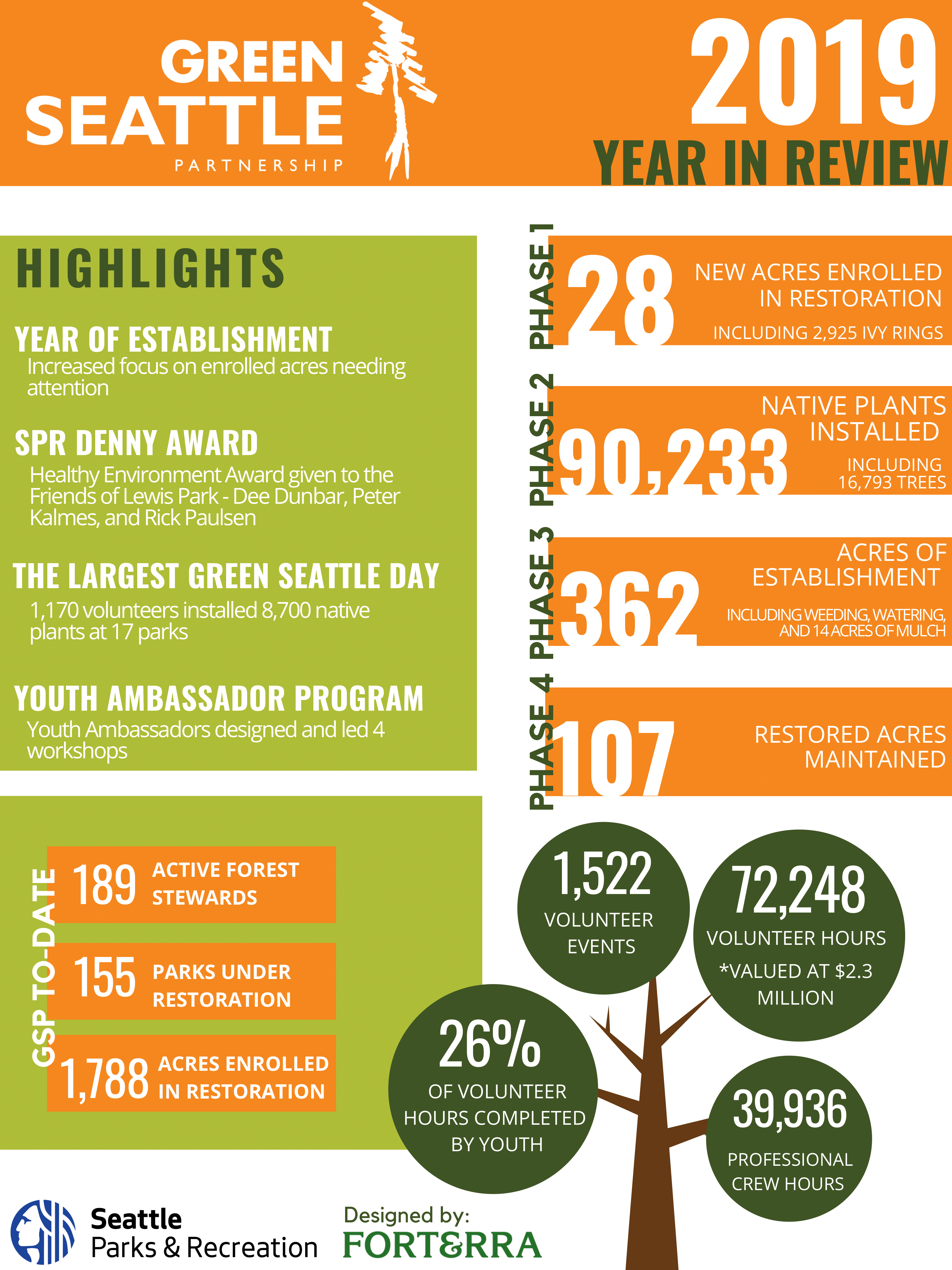 2019